Special Olympics Tennessee Area 13 held their qualifying adult basketball round-off on Friday, Jan. 24 at Motlow. Area 13 – Lower Cumberland Region consists of Coffee, Franklin, Bedford, Moore and Lincoln counties.
The three teams at the round-off were the Fayetteville Elite from Fayetteville Skills Development Center, the Blue Rockets from Tullahoma Skills Development Center and the Independents. Helen Bashaw and Perry Zimmerman are the coaches for the Blue Rockets.
The three teams played six back-to-back games against each other.
"The teams look forward to this all year long," director of Special Olympics Area 13 Suzanne Foster said. "They practice all the time and put in the work. It is very rewarding to see them work so hard."
After the qualifying round, the best players from each team advance to other qualifying rounds. In 2019, two teams were sent to regionals and the Blue Rockets were sent to state.
 The 1st place trophy went to Tullahoma's Blue Rockets, with The Independents winning 2nd and Fayetteville Elite coming in 3rd. Trophies were presented to all three of the participating teams.
Two teams were put together based on the best players during Friday's tournament. The first team's roster includes D'Angelo Brown, Tiffany Nobles, Justin Jeffries, Thad Reeves, Betty McCormick, Sherry Baltimore, Victoria Ellis, Janet Spangler and Ricky Bingham.
The second team's roster includes Scott Cone, Vicki Harmon, Holden Hatcher, Stacey Allison, Ricky Bennett, Brad Reeves, Tim Sullinger, Robert Martin and Charles Winslett. Both teams will participate at the regional tournament.
Regionals will take place on Saturday, Mar. 7 at Ensworth in Nashville. State is scheduled to take place on March 13-14 at Lipscomb University in Nashville.
Motlow's basketball team members hosted the tournament, helping with announcements, refereeing the games and assisting any way that they could.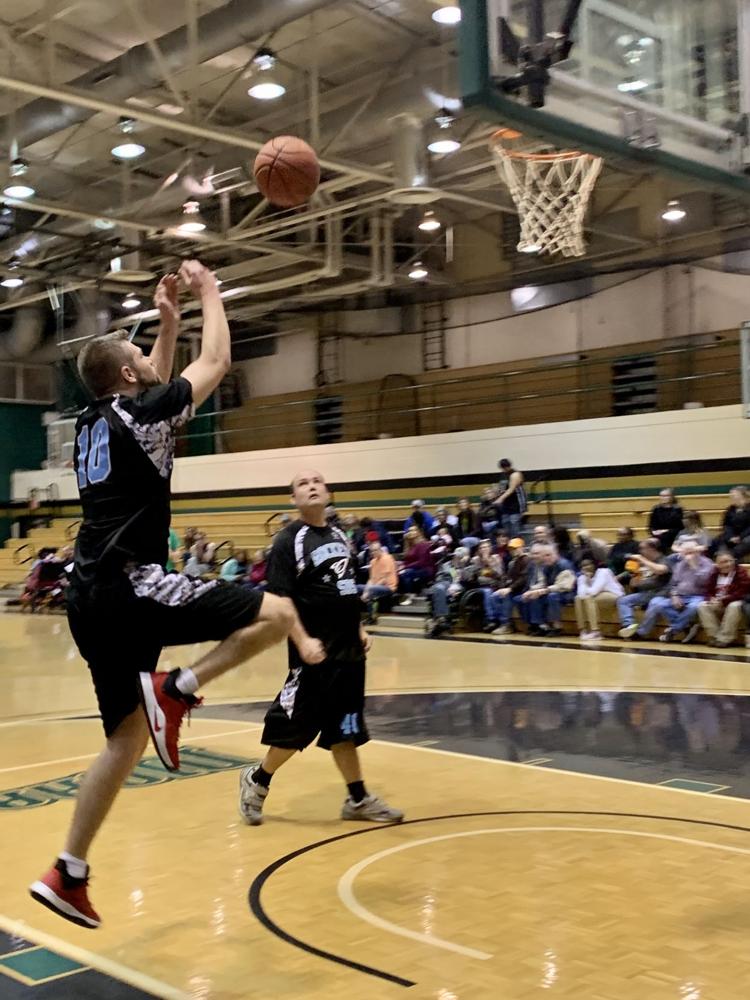 Rev. Tom Murdock is head of basketball for Area 13. "We are grateful for Motlow and their athletic department for helping us out," he said. "The men and women's team love to operate the PA system and play music during our games. We appreciate them."
After the tournament concluded, lunch was provided to the players by Arc of Coffee and Moore counties. Arc is non-profit, statewide advocacy organization for people with intellectual and developmental disabilities and their families.
Area 13's student basketball tournament will take place at Motlow as well on Friday, Feb. 28.
What is next for Special Olympics Area 13 after basketball? Spring games will kick-off on Thursday, Apr. 30 at Tullahoma High School. Participants will be participating in Track and Field as well as Bocce Ball.
For more information about Special Olympics Area 13, visit their Facebook page "Special Olympics Tennessee Area 13 – Lower Cumberland Region" or visit www.specialolympicstn.org.