The Historic Preservation Society of Tullahoma will host its next meeting at 6 p.m. on Tuesday, June 25, at the St. Barnabas Episcopal Church to learn more about the church's history, society officials announced. 
Presentations about the church and its history in Tullahoma will be given by two longtime members, John C. Duncan and Marjorie Collier.  Duncan will relate a new church history about Harvey Judd, the priest-in-training who inaugurated Episcopal services in Tullahoma shortly after the Civil War. Collier has compiled a guide to the stained glass windows at St. Barnabas and will describe their history and their meanings.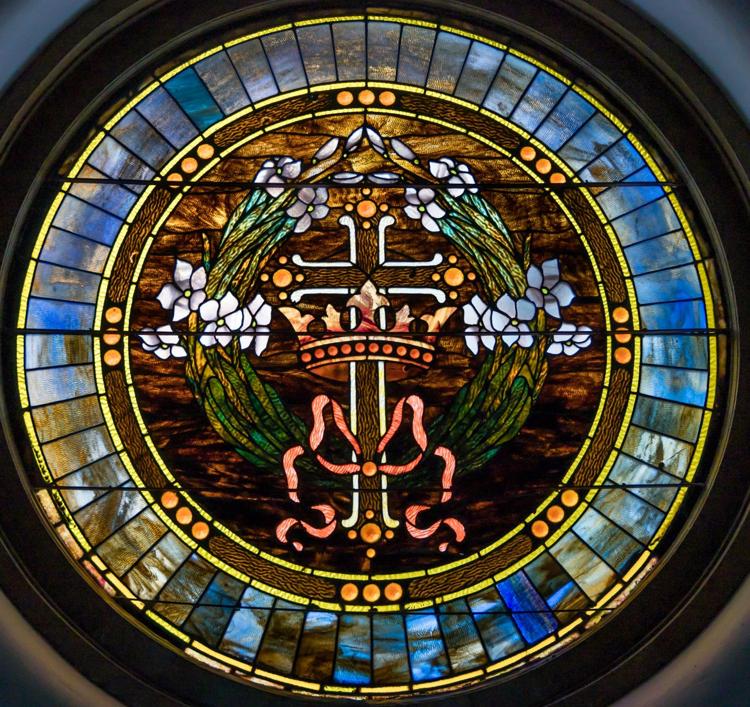 "I got interested in putting together a pamphlet about the stained glass windows," Collier said of her decision to speak about the ornate stained glass windows throughout the church.
Collier attends St. Barnabas, 110 E. Lincoln St., and said she became fascinated by the windows during her church services and thought they would make a great topic for the historic preservation society.
"They all have meaning," Collier said of the windows. "They add to the beauty of the church and I just think it's important to know a little about them, when they were installed, who was responsible and what they symbolize."
It just so happened that Duncan was also working on researching something about the church as well, Collier said.
"John Duncan was interested in the Harvey Judd story and wrote a history that told about his role in establishment of the church," she said, "so we decided to put out two new pamphlets at the same time for people who are interested in the church history."

The meeting is open to all current members of the Historic Preservation Society, as well as anyone interested in learning more about the church and its founding.
Duncan is a graduate of Middle Tennessee State College with a degree in Mathematics. He served two years in the US Army working with military and civilian engineers in weapons development and testing at Aberdeen Proving Grounds, Maryland.  He moved to Tullahoma in 1959 and worked at AEDC in the Computer Laboratory in support of several Wind Tunnels.  He served as Head of the Computer Section of PWT for twenty years.  He then worked on a project to purchase computers for on-line test support of several wind tunnels.  The project included secure networking of all major AEDC computers.  Duncan served on the Director's staff for instrumentation. He retired in 1994.  He and his late wife, Dorothy, are parents of four children and grandparents of seven. 
Collier graduated from the University of Kentucky with a degree in Mechanical Engineering. She came to Tullahoma in 1952. She worked at Arnold Center in several organizations during her career: the operating contractor, ARO, Inc., the Corps of Engineers, and finally, the Air Force Civil Service.  She and her late husband, Herman, are parents of five children and 10 grandchildren. She retired in 1991.
Anyone interested in joining the society is encouraged to attend.
"We always welcome new members," Collier said.