Last-minute adjustments are being made and final touches are being added to Tullahoma's newest lunch spot.
The Sundrop Shoppe & Luncheonette will soon be operational and welcoming customers, according to owner Paige Prescott Lashlee.
Lashlee her staff are preparing night and day to be ready for the people of Tullahoma by the scheduled May 9 opening.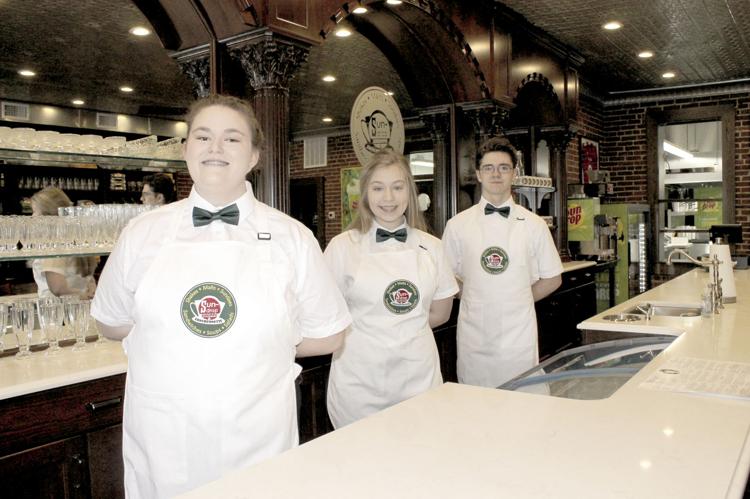 The eatery, which will feature a number of lunch-appropriate food items, like sandwiches and soups, is also a fully-functional soda fountain.
When Lashlee first brought the idea to the Tullahoma Board of Mayor and Alderman in November, she said her father, David C. Prescott, had wanted to open a restaurant in Tullahoma for many years.
They talked over how to go about making that dream a reality before deciding to turn an old storage space they already owned into a soda fountain and lunch spot, akin to Mr. Gower's drugstore from the Christmas classic "It's a Wonderful Life."
A custom-built cherry back bar has been installed and is ready for merchandise and décor. Quartz countertops shine underneath the tin ceiling tiles, ready for any number of ice cream sundaes, soda floats and specialty desserts.
According to Lashlee, her business also promotes myriad other local nonprofit organizations and local businesses.
"I really wanted to try to shop local and do as much as I could by using local vendors," she said.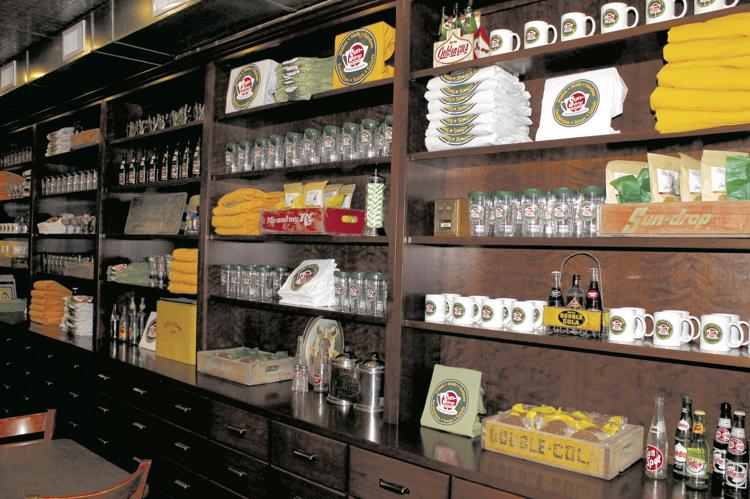 There is a local partnership in almost every facet of her business – from the merchandise available for purchase to some of the desserts.
All of the "logoed merchandise wearables," including T-shirts and hats, were produced by local screen-printing and embroidery shop LogoWear, LLC. Lashlee said LogoWear owner Molly King did "a fabulous job" creating all of the wearable items for her business.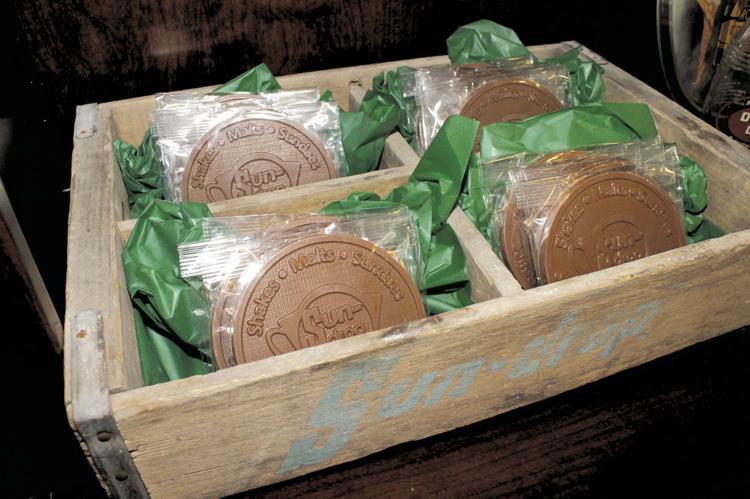 Lashlee will also have custom-made chocolate logos for sale, courtesy of Water's Edge Chocolates. According to Lashlee, Water's Edge owner Ginny Wilson is able to create almost any logo out of chocolate for clients who wish.
In addition to helping local businesses, Lashlee has also made connections with several nonprofit agencies in the area to support their missions.
Patrons will be able to purchase "signature gelato flavors" of Sundrop, Cherry Sundrop and Sunkist while also supporting the Eli Grow Memorial Foundation.
"We are giving 25% of our gelato profits to the Legacy Foundation," she said, "so that our profits can go toward the building of the athletic center at Tullahoma High School in Eli's name."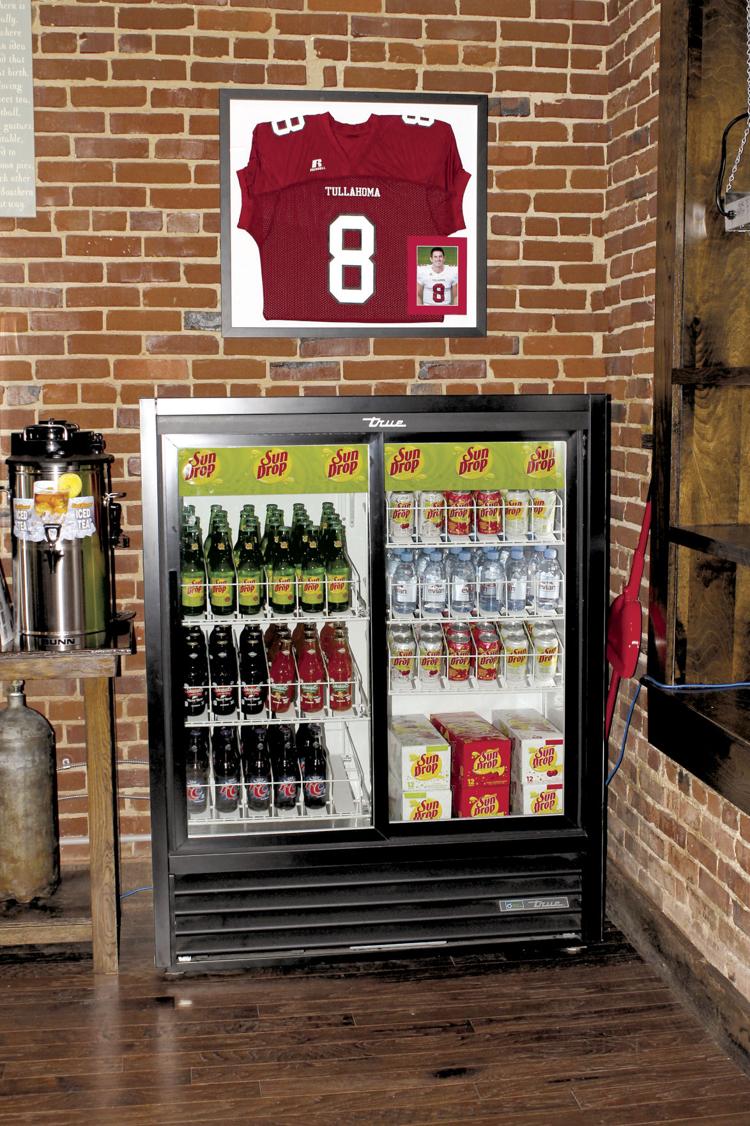 When asked why she wanted to support that mission, Lashlee said she wanted to do something to "honor" the memory of Eli Grow, who was killed in car accident in 2016.
"He is a beloved member of this community, even after he is gone," she said, "and we want to be sure and honor him."
Two other nonprofit agencies receiving assistance from the Sundrop Shoppe are the Blue Monarch and Shepherd's House.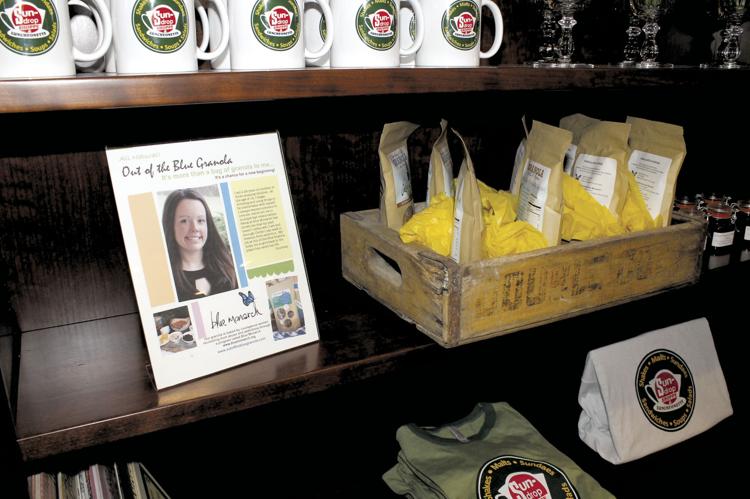 Blue Monarch, a residential program for women battling drug addiction or escaping domestic violence, will offer both its honey and house-made granola products for sale inside the shop.
Shepherd's House, a local homeless shelter, will be the recipient of any unused food from the Shoppe.
The restaurant is also going green by limiting its use of plastic items, Lashlee said.
"We are … very involved in the Tullahoma Go Green initiative," she said. "We use paper straws [and] paper takeaway products. We recycle here. That's very important to us."
Lashlee said the shop is also the proud partner with Skills Development Services (SDS). After reading an article in The News about the program needing more businesses to hire its clients, she wanted to reach out and be a partnering business.
By employing an SDS client, she said, she will be able to provide a transition into the workforce for someone.
In November, Lashlee said she had been working with Motlow for a co-op program for waitstaff, but that program had not come together at this time.
This doesn't mean it can never be a possibility, according to Lashlee, as she said it was something she would still "love to see happen." As a Motlow graduate, Lashlee said she would keep working to make that a possibility.
According to Lashlee, a soft opening for investors, business partners and friends will be held early this month. That event will be invitation only, per Lashlee, but the grand opening will be a public affair for all to enjoy.
That grand opening, Lashlee said, is scheduled for Thursday, May 9.
Business hours for the shop will be Monday through Friday from 10 a.m. to 5 p.m. The shop is located at 217 NW Atlantic St.
For updates on the restaurant's progress, visit Sundrop Shoppe & Luncheonette on Facebook.