Motlow Community College's Super Motlow Mixer welcomed guests and chamber members from the Tullahoma Area, Bedford, Lincoln, Moore, Coffee and Franklin counties, all coming together to celebrate 50 years since the college's founding.
"We are so honored. It is truly our pleasure as a college to get to host six chambers here for the Super Motlow Mixer," said Lane Yoder, Executive Director of The Motlow College Foundation. "It is a part of a year-long celebration of Motlow State providing quality education to this region."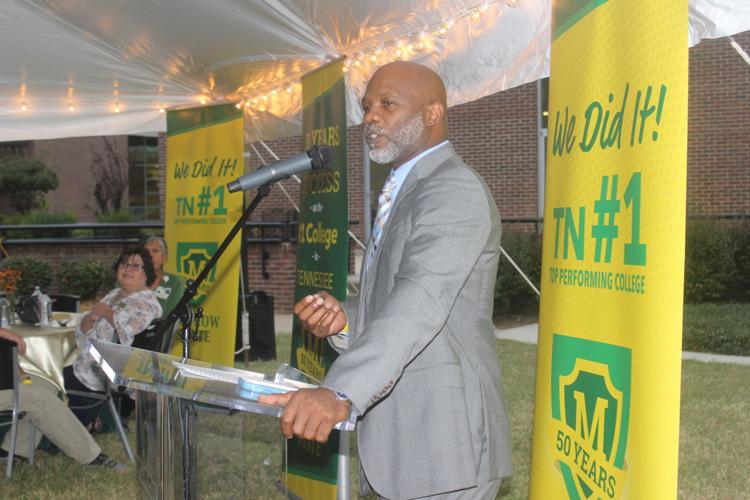 The mixer included a cocktail hour, with guests enjoying food and drinks being served for the duration of the event.
Motlow's Chief of Staff, Marvin Thompson, addressed the crowd, discussing the college's plans for the future. "As chamber members are here, one of the things I want to assure you tonight, on behalf of Dr. Torrence, myself, and the staff and executives that are here: We are always looking to put the community back into the college," Thompson said. "That starts with the economy. The community cannot exist without a strong economy, and just the mere presence of everyone here tonight, representing different communities, I can see the strength. Just be aware that we are constantly looking for ways to create stability and energy in your communities."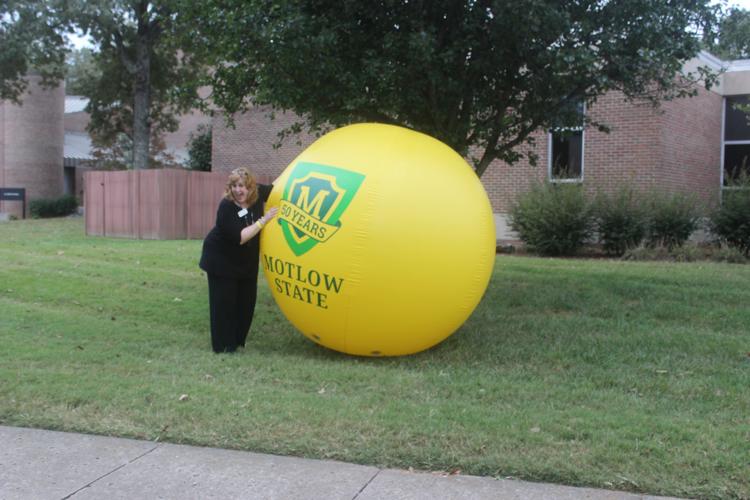 State Representative Rush Bricken was also present at the event, and helped Yoder draw and announce the winners of the door prizes, donated from many of the college's sponsors.
"One of the things we are excited about doing next is going to 50 schools, in honor of our 50 year anniversary, in our service area. We are going to third grade classes and reading to them," said Kristy Glenn, Coordinator of Special Events at Motlow. "We also have a book that we donate to each school's library in honor of our anniversary.
"Just getting to meet the children and helping shape their education is rewarding," Glenn said. "This mixer is our way of thanking all of the chambers that have supported us throughout the years."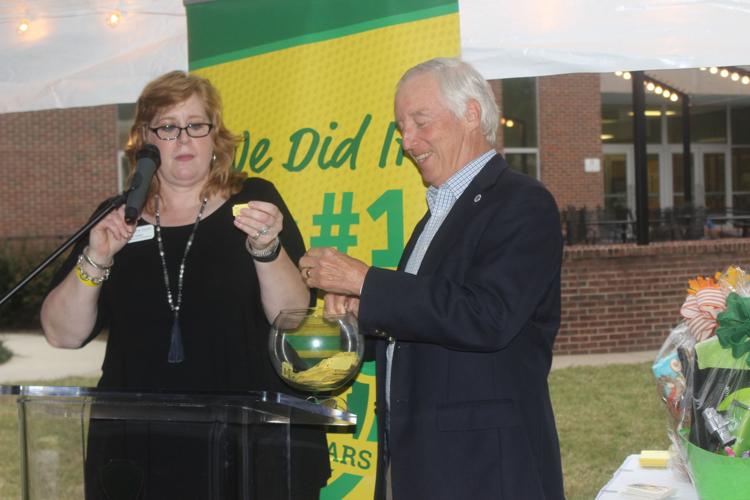 "It is our goal to actually hold a chamber event in all of the 11 counties that we serve," Yoder said. "However, we just happened to be presented this wonderful opportunity to host six for one night at Motlow, and it was too great of an offer to pass up, especially because it allows us to show off our beautiful campus."