Thousands of Tullahoma students will return to the classroom this week, but their teachers have been receiving their education throughout the entire summer.
 Ten Tullahoma City Schools fine arts educators spent a week in Nashville learning new techniques to bring to their classrooms for the 2019-2020 school year.
According to Fine Arts Coordinator Atticus Hensley, he and his colleagues attended the Tennessee Arts Academy, a national professional development institute for arts educators held at Belmont University the week of July 14.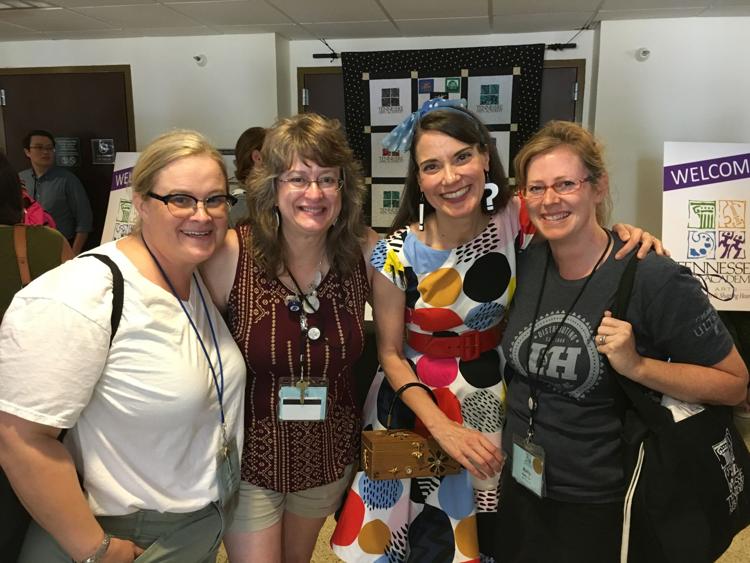 According to the Tennessee Arts Academy website, the institute trains hundreds of K-12 educators using an "advanced curriculum, cutting-edge methodology and unique philosophical perspective" that allows attendees to "return to their classrooms better equipped to provide Tennessee students with the necessary skills and experiences to become creative and productive members of our work force and society."
According to two of those who attended the conference, West Middle School Choir Director Chelsey Preiser and Tullahoma High School art teacher Kelly Orr, the workshops and seminars they attended gave them invaluable experience they will be able to use in their classrooms for years to come.
During a class called "Delivering Excellence in the Choral Music Classroom," led by University of North Texas professor Alan McClung, Preiser said learned special techniques that will help her teach boys to sing while their voices are changing.
Preiser said "a large portion" of her classroom instruction involves working with boys going through puberty, which means their voices are changing, so the class was "so beneficial" to her.
She also learned a number of "assessment strategies" for her choir program, including choir program design, music selection strategies, exercises for vocal development, conducting techniques and sight singing methods.
"I actually had a chance to conduct my class through an excerpt of music and received feedback from Dr. McClung, which was so helpful," she said.
Her favorite class of the day, however, was "Rhythmic Development through Drumming and Dance," led by Anthony DeQuattro.
During the class, she said, she and her colleagues were "actively involved with playing music" throughout the entire class.
"I learned how to teach rhythms through movement and how to simplify difficult rhythms so they are easier for students to play," she said.
She also learned music from different countries, such as Brazil, Cuba and Ghana, Preiser added.
"I also learned fun games and movement activities that I am excited to try out this year in my classes," she said.
Orr said she had a "refresher course" on a style of Coptic bookbinding as well as a process called cyanotype printing, an alternative method to photographic printing.
Both of those crafts are something she could see being used in her classroom during the school year, she said.
"The art form of bookmaking could be used by my students for a number of projects, including creating their own sketchbooks," she said. "Cyanotype printing could be used as an intro to traditional film photography, and what's most appealing to teachers on a limited budget and equipment is that it does not require an actual darkroom."
Though the classes were instructive for Orr, what she favors is the "artistic and educational fellowship" TAA provides, she said.
"Over the years I have met so many educators that I can share ideas with and get inspired by," she said. "Many of us keep track of each other on social media and in shared groups."
In fact, hearing from all the talented artists and educators allows Orr an opportunity to "be inspired on a daily basis."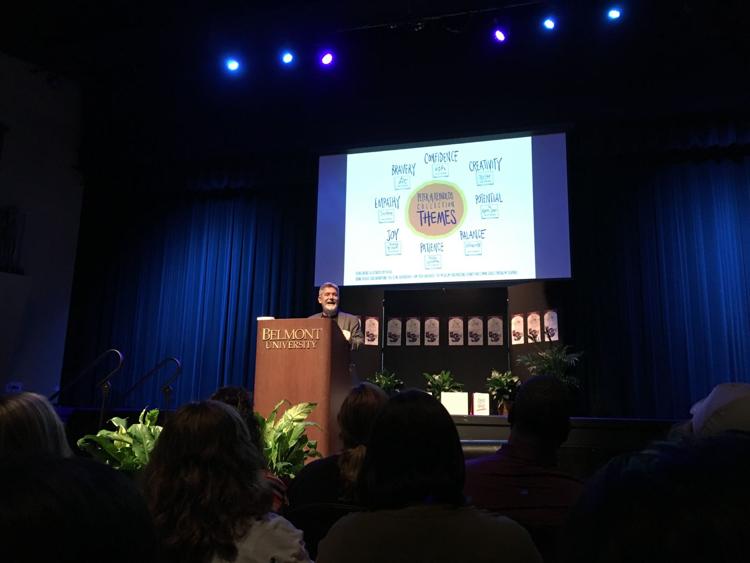 "These inspirational reflections truly help me as an educator to stay motivated and create the best environment I can for my students," she said.
Preiser echoed Orr's appreciation for the fellowship of the conference.
"The Arts Academy is the best opportunity for me to receive the training I need in my content area," she said. "It is an event that I look forward to every year. I learn so much. I see my friends … and I meet new teachers every year. All of the teachers who attend have a common ground of teaching the arts, and it is great to have all of us gathered together in one place to learn."
To see what's happening in the world of fine arts in Tullahoma, follow @ArtsTcs on Twitter.