Motlow State Community College credits Music Professor Dr. David Bethea with enhancing the student learning experience within the Motlow music department as he incorporates innovative technology into his teaching practices. The infusion of new classroom technology fuels both student engagement and success.
A leader in bringing new technology to the classroom at Motlow, Bethea utilizes his IPad Pro as a portable digital library that allows him to access multiple apps, such as the forScore app, to support student learning.
"With the incorporation of the forScore app, I digitally view and interact with musical scores in the same manner as with a paper version," said Bethea. "With the Apple Pencil I notate reminders and directions related to musical ideas directly onto the digital version of the score and share that with students real-time. As director of Choir and Band courses, I electronically carry the musical scores for all the pieces that I am currently rehearsing with each group, eliminating cumbersome binders for paper. During performances I conduct in low-light situations without the use of a stand light, giving me ultimate reassurance that I am able to see my scores."
Generation Z and Alpha students are the demographics that make-up much of the incoming freshmen classes. These new students are considered digital natives. Educational programs must rise to meet the unique learning interests and abilities of these technically savvy learners.
Technology in the classroom is the vanguard at Motlow. Leadership at the college proactively invests in the integration of new tools that support student success and engagement. It is an important part of the vision Dr. Michael Torrence, Motlow president, has for the College.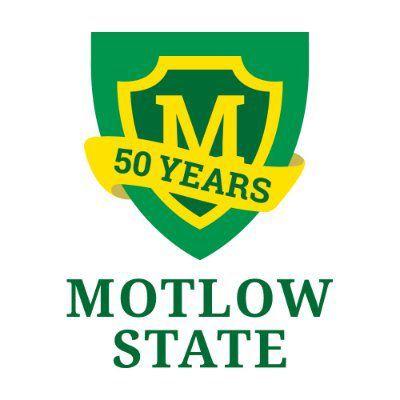 "Our charge as educators at Motlow correlates to the emerging needs of incoming students," said Torrence. "Our focus must align the needed skill sets associated with not only emergent, but also assistive technology, so that our graduates enter the workforce prepared to successfully engage across their chosen field.
"Dr. Bethea's research, preparation, and continuous professional development exemplifies his commitment to his field and our students," added Torrence. "We look forward to his successful results and the pathways created and accelerated through his instructional methodology."
Pew Research reports the implication of growing up in an "always on" technological environment is leading to dramatic shifts in learning environments.
The Northwest Evaluation Association (NWEA), a research based non-profit organization that supports students and educators by creating assessment solutions and providing insights to help tailor instruction, reports that the rising generation of students will be the most diverse generation ever, will have the oldest parents of any generation, and will be tech proficient before entering school.
Motlow's Executive Vice President for Academic Affairs and Student Success, Dr. Jeff Horner, works to anticipate and meet the needs of these digital native learners.
"Digital advancements are changing our perception of marketable skills," said Horner. "Motlow embraces opportunities to intentionally develop digital skills that make our learners more adaptive for future careers, many yet to be defined. From mechatronics and robotics, to coding and virtual reality, Motlow continues to lead in the development of technology-based programs that meet hi-tech market needs." 
Recently, Dr. Bethea also incorporated the Tenuto app and its interactive music theory games to review and instruct students on topics covered in the Music Theory I course. Tenuto includes 30 interactive music theory categories, each having its own interactive game.
Along with Tenuto, Bethea has started using another instructional support app, TouchNotation that allows the instructor to compose, along with the students, various musical scales and/or phrases through Apple TV. Once the exercise is completed, the composition can be played back for review.
"There are many music theory apps available," Bethea added, "and I am just beginning to scratch their surface. As the semester progresses and our discussion of musical theory components increases, I'm sure I will discover other features to use in reinforcing important musical notation concepts."
Bethea's uses of advanced technology in the classroom are just a few of many examples where Motlow is infusing new and engaging technologies throughout the educational landscape at the College.