The Tullahoma News captured six awards in the Tennessee Press Association's (TPA) 2019 newspaper contest. The awards were presented Thursday afternoon in Chattanooga during the TPA annual banquet.
The event recognized the best newspaper writers, editors, photographers and designers published statewide in 2018.
Editor Kelly Lapczynski took first place in the category of headline writing, with the following entries: "Planning commission passes gas," "Pigs squeal on pot growing operation," and "Community throws animal shelter a bone."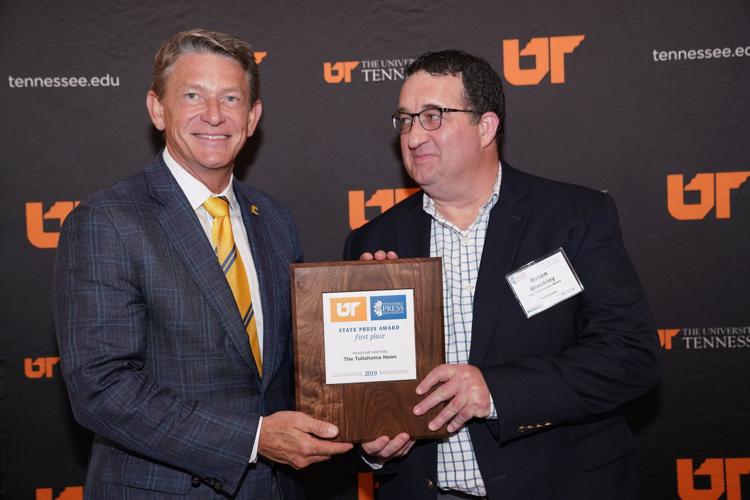 Sports Editor Zach Birdsong took home a second-place award for his featured photo of Special Olympians competing in aquatic events. Birdsong also picked up a fourth place award for sports writing throughout the year.
The News team placed second in the community lifestyles category, with individual nods to writers Kelly Lapczynski, Elena Cawley, Erin McCullough, Andrea Agardy, Susan Campbell and Kali Bradford.
Agardy also earned a third-place award in the category of best single editorial for her April 2018 editorial entitled "Killing the golden goose," and a fourth-place award in the personal humor column category with an "Around the Water Cooler" piece titled "It's just not Christmas without 'Emmet Otter' and a good cry."
County beat reporter Elena Cawley took fourth in the category of public service for a series she wrote in tandem with The Manchester Times about the growing Coffee County Jail population. The series was also submitted for consideration by The Times. In that circulation category, the series took first place. 
Cawley additionally earned a fifth place award for news reporting with her story of contract negotiations between Coffee County government and the Bonnaroo Music & Arts Festival reaching an impasse.
The News competed against other state newspapers with total circulation of between 5,000 and 15,000. The Texas Press Association judged a total of 1,406 entries from 72 of the TPA's 129 member newspapers in a reciprocal judging arrangement. The Times competed against other state newspapers with a total circulation under 5,000.
The University of Tennessee has cosponsored the annual contest since 1940.