Marylanders Paul and Kimberly Householder moved to Tullahoma back in 2016.
"We have family that lived here and when we would visit we could not get over how much we loved Tullahoma," Kimberly said. "The skies are a lot bluer here than anywhere else I have lived."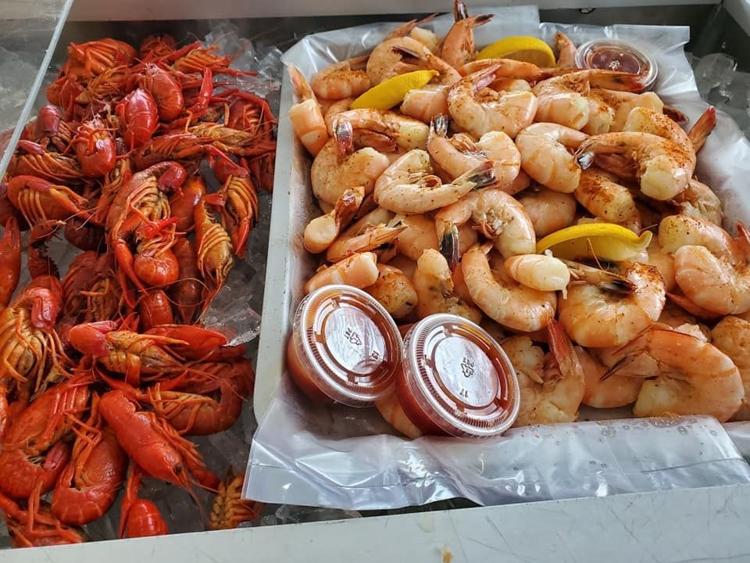 Coming from a place that had a seafood restaurant on every street, the Householders were shocked to have to pay $300 to get crabs shipped to Tullahoma to have at a birthday party for Paul's brother.
"That just made me think 'Tullahoma needs a seafood place,'" Paul said.
So Paul, who had retired from retail management, decided to come out of retirement and go into the seafood business with his wife.
"Our story is kind of crazy. It went so fast," Kimberly said. "We were gearing up to start selling our seafood out of a trailer. In one week, I purchased a portable sink from Amazon and we both took a certification test and got approved by USDA to sell seafood from our trailer. I never thought that we would hear back from them so soon. It is unheard of to have a business put together in five weeks. It is definitely a God thing."
For the first two months sold fresh seafood direct from the Gulf of Mexico out of a refrigerated trailer parked in the lot of an abandoned North Jackson Street gas station. However, within eight weeks of their arrival, the gas station was sold.
Over the course of the next three weeks, Paul talked to suppliers from Mississippi to Alabama to find the ones who were "really, truly dealing with the product in the way we wanted to bring fresh seafood." The Householders visited every supplier, took a tour of their facilities just to make sure they were partnering with the real deal.
By April 2017, The Seafood Place was fully licensed and certified by USDA.
"That same week, we drove down East Lincoln Street and saw a 'For Rent' sign in this lot," said Kimberly. "So we called. The landlord said that he had a few others interested in it and asked us what we wanted to do. We responded 'We want to sell seafood,' and not long after that, he said he wanted us to have it."
On July 1, the couple had a brick-and-mortar business. "We have a fantastic landlord," Kimberly said. "It is still a to-go business. We will always be a to-go facility."
The business does have two tables outside of their shop with stools for customers to sit and enjoy their to-go meals.
"People like to sit out there on a nice day and we have stools that fit them perfectly," Paul said. "We have customers that will come in and get a couple of dozen oysters and go sit outside and shuck them."
When the business first started, Paul and one of his family partners would have to drive to the eastern coastline of Alabama to pick up a host of seafood.
Today, their vendors meet them in Nashville, Manchester and other much more local places in Tennessee while they deliver other orders.
"It wouldn't be fresh otherwise," he said. "We wanted it to be wild-caught, USA and as healthy as we could get it for the customers. Things like squid and octopus, we don't have a source in the U.S. so all of it comes from Asia. We are still very careful where we source from."
"We did not want any frozen or out-of-country fish because we wanted to keep it all local," Kimberly said.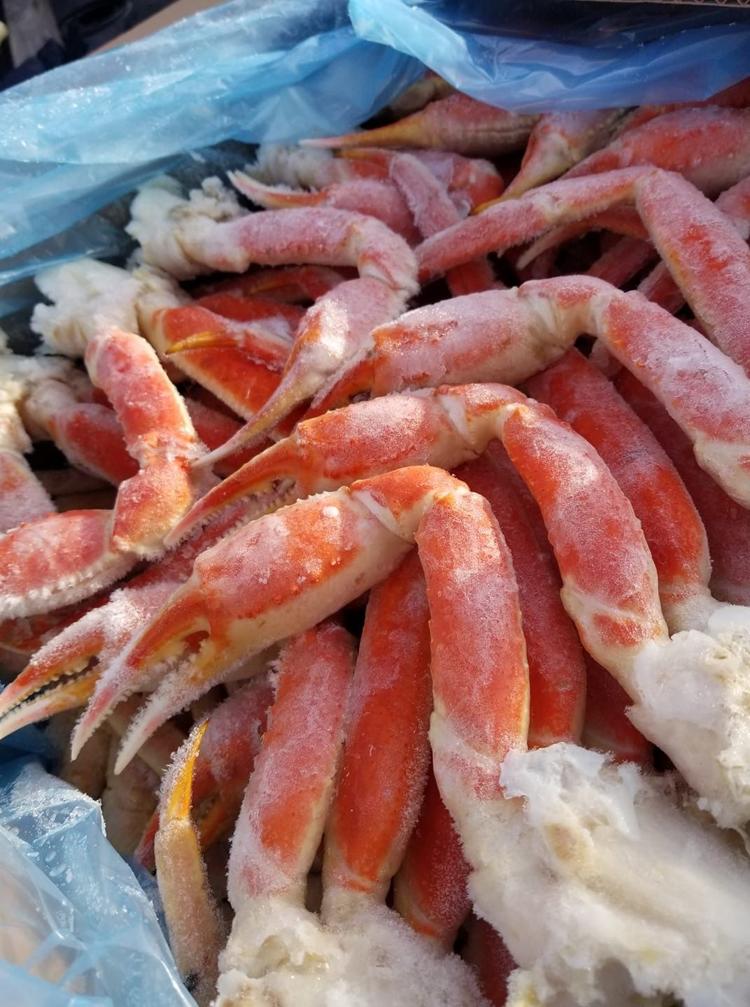 "I always say that an educated consumer is the best customer because if you're okay eating farm-raised shrimp from China, I'm never going to beat the price of that. The difference is quality and there is a big difference in the flavor and quality."
"Our suppliers are really great about educating us on where to get the best wild-caught fresh seafood. We now have a company that brings in local filleted fish, which is the number one thing that our customers kept asking for," Kimberly said. "The hot food and the travel has completely changed our business plan."
"We have wagyu beef hot dogs. They contain no nitrites or preservatives. Wagyu beef is the American version of Kobe beef in Japan," Paul said. "It is a quarter-pound hot dog on a pretzel roll made by Fuel So Good Coffee with our crab trap on it. We also have a dad bod dog, which is the wagyu beef hot dog with filet mignon, four different cheeses and toasted on a pretzel roll as well."
Adding to those specials, the couple has plenty of other options including wagyu beef patties, crab cakes, clam chowder, cream of crab soup, seafood macaroni and cheese and their signature "Not the Gumbo," a cream of crab soup with sautéed peppers, jumbo butterfly shrimp, andouille sausage, crawfish tails and crab meat.
"We have side salads. We also do them with either filet mignon, butterfly shrimp or crab trap on the side," Paul said.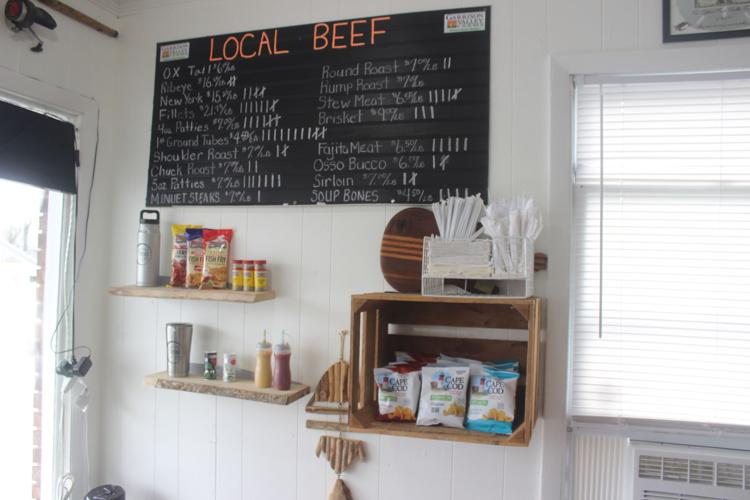 Pre-orders are only necessary if seafood is wanted in large quantities or a customer requests a special type of fresh fish.
"We have some amazing customers that have been with us since day one," Paul said. "We appreciate them so much."
The Householders go above and beyond for their customers. "If a customer wants a pound of red snapper and cannot get to the store until Saturday, we will make sure to hold it for their customers in case they end up selling out before the customer can get there," Paul said.
"We know our customers by name and we know them very well," Kimberly said. 
The Seafood Place offers frozen and fresh head on and head off shrimp, Argentinian pink shrimp, wild-caught individually quick frozen alligator, calamari rings, frog legs, slams, crawfish tails, snow crab, scallops and more. They have cooked and live crawfish from February to July. They also have blue crabs, oysters and fresh fish that changes weekly.
In addition to fresh seafood, The Seafood Place also offers for sale local honey from Manchester, many spices, gift certificates and local beef from Garrison Valley Farms in Wartrace. They are one of the very few places in the region that sell Louisiana Fish Fry Products' gumbo filé.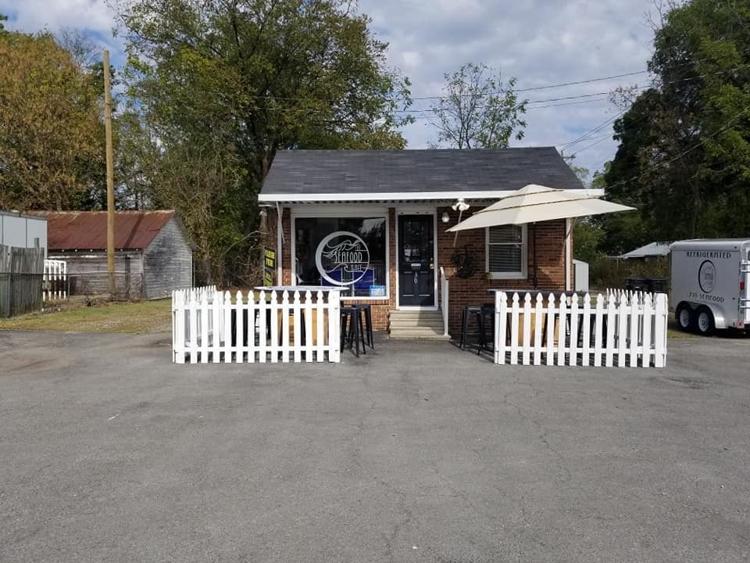 The store is open Thursday – Saturday only to ensure the freshness of their seafood. Their business hours are 11 – 7 p.m.
The Seafood place is located at 303 E. Lincoln St.