Thursday will mark the first day of school for Tullahoma City Schools, but incoming freshmen at Tullahoma High School spent an evening this week learning about their final stop before graduation.
In what has become an annual tradition, the hundreds of former West Bobcats and East Panthers came together Monday night to begin their time as Wildcats.
The freshman orientation, dubbed "Welcome 101" by school administrators, saw the newest Wildcats learning the lay of the land, receiving their first schedules and meeting their homeroom teachers for around four hours Monday, July 29.
Even parents received a crash course in all things Tullahoma High School, including where to find school resources, information about the dress code and the importance of the emergency contact forms.
The interactive orientation for incoming freshmen has been an annual occurrence for the last five years, though it operated under a different name.
While in past years the orientation was called Project Initiation, school administrators wanted to tie it into the High School 101 program all THS freshman are placed into for their first year of high school.
The orientation gives students a chance to tour the building they will call home for the next four years, as well as meet all the teachers they will have for the next year.
Students enjoyed a free meal when they first checked in before listening to welcoming announcements from school administrators.
Rose introduced all the 101 teachers before dismissing the students to break into their homeroom groups.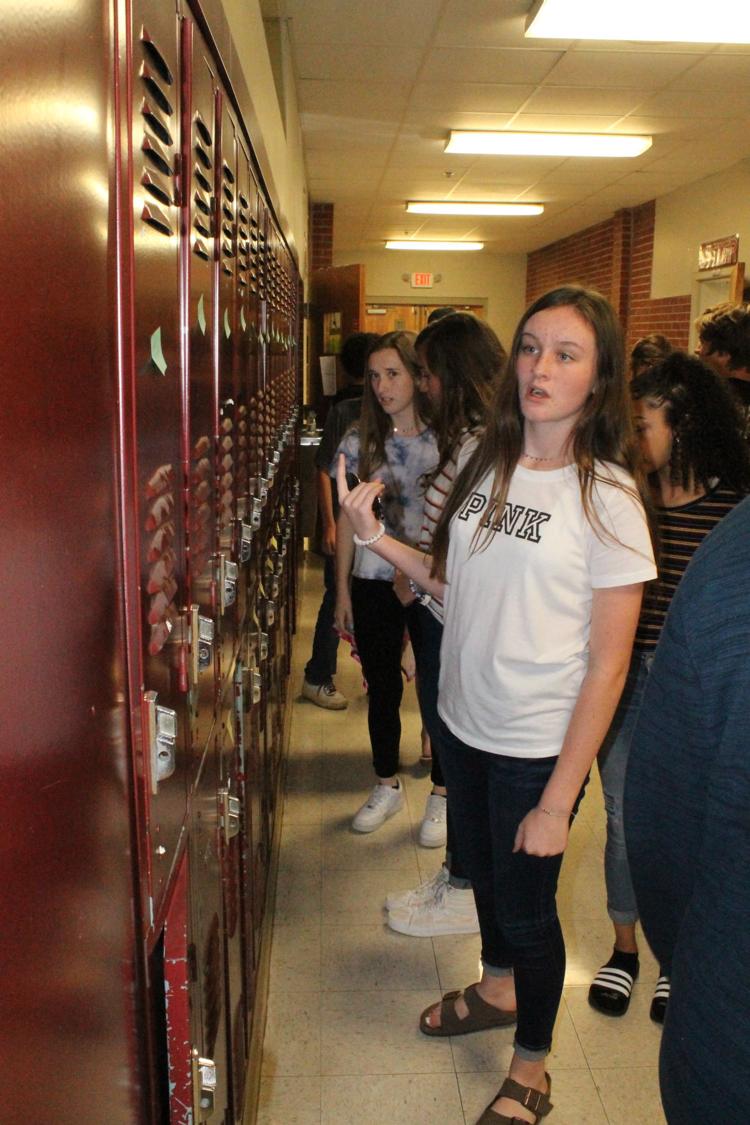 Once each class was gathered, the students were led through the hallways to the High School 101 wings of the building. Students were able to find their lockers before receiving their course schedules for the year from their homeroom teacher.
Following a tour of the building, the students were then able to attend one of two different activities: they could enjoy a movie inside the auditorium or head to the gymnasium and expend some nervous energy by playing a number of sports.
Intimidating yet exciting
The entire evening was both nerve-wracking and exciting, according to incoming freshman Grant Fogle and Elijah Wood.
Grant said the night was "a lot to take in," both in the sheer size of the building and the number of people he would be interacting with on a day-to-day basis.
"It's a lot bigger than middle school, obviously," he said. "There's a lot more kids, but everybody's been nice so far. I like it."
The enormity of the building and its intimidation was mitigated by all the touring the students did, Grant said.
"It was definitely helpful," he said of the tour. "I knew nothing going in, and now I at least know some things. I know where all of my classes are."
Elijah said it was good to see his friends from school again after spending the summer apart.
"It's been great," he said of the night, "because I've been getting to see people I haven't seen for the whole summer."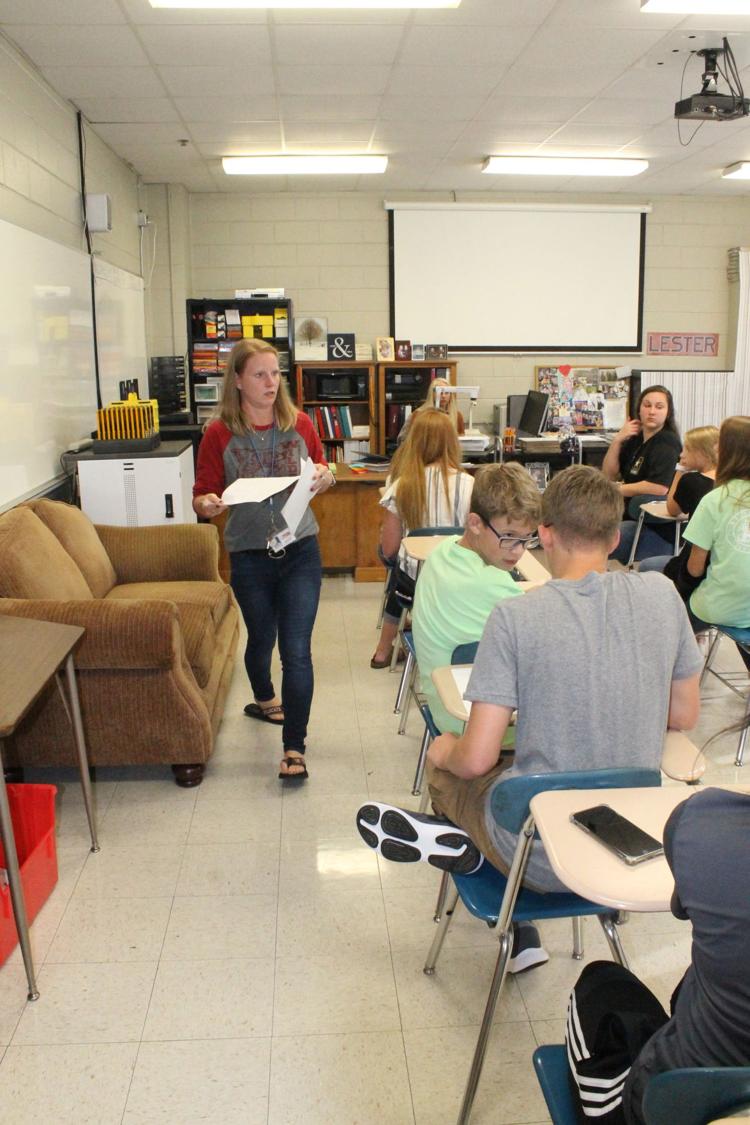 Elijah was also looking forward to meeting new people and making new friends.
"Seeing the new kids and talking to them later, it's just nice," he said.
Elijah said having the evening to come into the school he'll be attending and getting to spend a little stress-free time with everyone was a good opportunity to prepare for the year.
"High school's going to be a real change of pace between me and Grant," he said. "Just the sheer amount of people has doubled or tripled, but I think a lot of it just boils down to us trying to have fun on the first couple days."
One parent who enjoyed seeing how everything at THS works was Lacey Crumpton. Monday marked the first time she'd really gotten to learn about the building and what her child would be experiencing.
"Everything went smoothly," she said of the parent portions of orientation. "They were really good about answering the questions that I and everybody else had."
Crumpton said she appreciated all the information the administrators provided about what she would need to know as a parent of a THS student.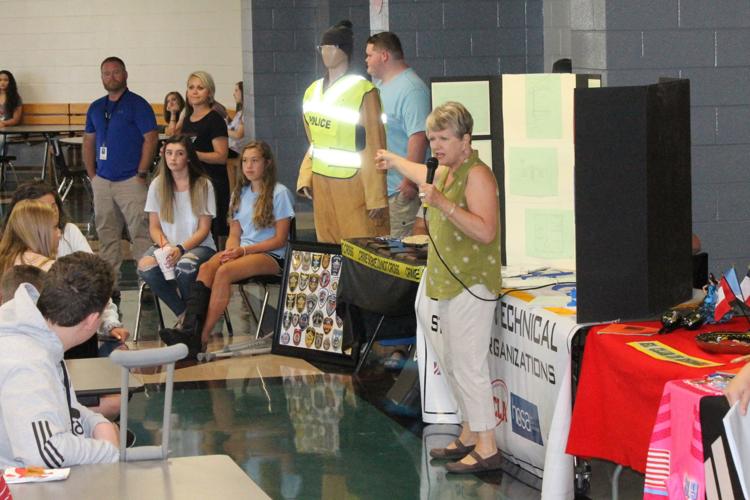 "They went over everything," she said, including pick up and drop off information, class start times, dress code information and even social media tips.
The parent information meeting was so thorough, she said, that any questions she had written down to ask were already addressed before she even had the chance to ask them.
"I had a couple questions, and they answered them before I even asked," she said. "It was very informative."