Over the weekend, Tullahoma saw several inches of rain flood backyards, roads, retention ponds and parking lots, saturating the ground with at least 6 inches of water and causing power issues to some residents.
According to Tullahoma Utilities Authority, more than 2,100 electric customers lost power due to the soggy conditions around town. Some outages lasted mere minutes, but some customers were without electricity for nearly five hours as water-logged tree limbs fell onto conductors or broke utility poles. The outages were mostly contained to the western and northern sections of town.
One outage that impacted the Turkey Creek, Crestwood, Westwood, Old Fort, Kaywood, Prince Properties, Williamsburg and Scenic Drive areas lasted for 37 minutes. This outage left 932 customers temporarily without power and was caused by a fallen tree that broke three utility poles, according to TUA. Another outage, this one on the northern portion of town, saw 939 customers on Country Club Drive, Lake Circle, Lake Hills, Tara Estates, Blantonwood, Macon Manor and Short Springs area without power for about half an hour. This outage was caused by a tree limb on a primary conductor, TUA officials stated.
Over on Wilson Avenue, 20 customers lost power for a little over an hour as another tree fell on a primary conductor; 66 customers over on Lake Circle Drive also went without power for about an hour and a half.
The longest outage; however, happened in the Hermitage Drive, Meadowbrook, Glade Drive, Wallace Drive, Chesapeake and St. Simons area, TUA said. According to the utility company, 151 customers lost their power for four hours and 49 minutes.
There were also smaller outages across town due to fallen trees or tree limbs.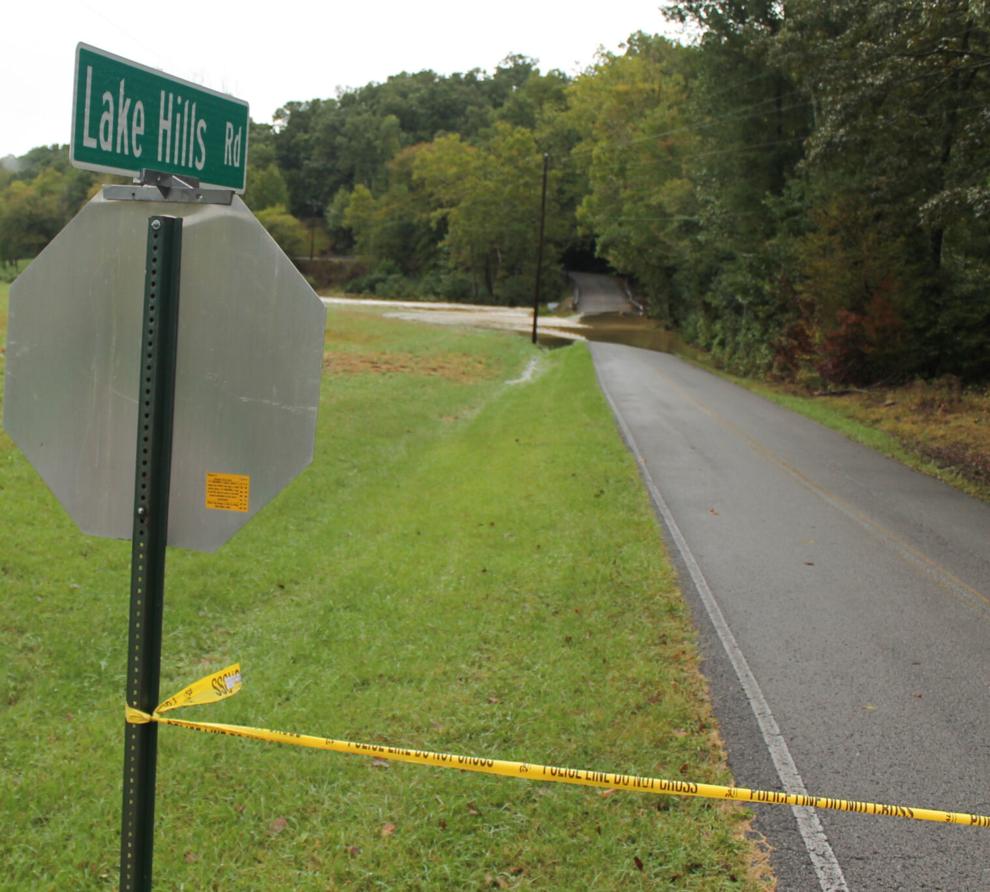 According to TUA officials, all its available electric crews were on site working to replace poles and equipment to restore power as quickly and safely as possible in the midst of the moist conditions. All customers had their power restored before 5 a.m. Monday, Sept. 20, officials said.
"We appreciate your patience as TUA crews worked through the night," the utility authority said."
Flooding across town was reported as the rain continued to dump water over neighborhoods and rose waterways. The banks of Rock Creek overflowed again, overtaking significant portions of Frazier McEwen Park and blocking greenway paths. Tullahoma Parks and Recreation crews posted videos online of the soggy sidewalks warning people not to attempt to walk the greenway Sunday.
"Parts of the Tullahoma greenway are easily 2-3 feet under water today," officials wrote. "While that shouldn't be shocking after all the rain we've gotten since Saturday morning, it is dangerous to be our trying to walk on the dry parts. Don't try it."
Several road closures were announced by county and city officials over the weekend, including portions of Riley Creek Road, Short Springs Road and Atlantic Street. While some closures were canceled as high waters receded, other sections of roadways were still washed out. Tullahoma Public Works crews went around town to sections that are known to flood in heavy rains, including portions of Ovoca Road and North Washington Street, placing signs warning drivers of water over the roadways or higher than usual waterways.
City officials called the stormwater system "overwhelmed" Sunday afternoon as flash flood warnings were issued for the area by the National Weather Service.
The water woes were expected to continue through the beginning of the week, as officials with TVA announced they would be spilling the Normandy Damn in order to bring lake levels down. A statement from TVA Sunday afternoon said the Duck River area near Tullahoma received over 6 inches of rain from Saturday to Sunday, prompting TVA officials to release water from the dam in order to keep the lake from overfilling.
Normandy will be releasing approximately 12,200 cubic feet per second of water from the dam "until further notice" the TVA said.
As of 1 p.m. Monday, TUA officials said the city had logged over 6 inches of rain since Saturday morning. The official weather service rain gauge logged 1.66 inches of rain Saturday, 4.65 inches Sunday at .41 inches of rain as of 1 p.m. Monday afternoon.
However, officials said, some areas of town may have received much more rain. There were reports that areas of town near Country Club Drive received around 9 inches of rain.
While it has been a soggy weekend and start for the week for Tullahoma, forecasts are for a cold front to sweep in from the west Wednesday followed by dry weather and cooler temperatures with highs in the 60s and 70s for the rest of the week.