Tullahoma's top teachers have been announced by school officials.
Each year nine educators are nominated for the distinction of Teacher of the Year by their peers. One teacher from each elementary and middle school and three Tullahoma High School teachers are nominated and voted for by their friends and colleagues for their dedication to their students and their profession.
This year's designees are:
Teresa Sebourn – Bel-Aire Elementary School
Cindy Middleton – East Lincoln Elementary School
Angie Coop – Jack T. Farrar Elementary School
Tabitha Sehorne – Robert E. Lee Elementary School
Katie Hayes – East Middle School
Cheryl Lee – West Middle School
Chris Morris, Samantha Stevens, Lisa Lee – Tullahoma High School
Interim Director of Schools Scott Hargrove said the system was "extremely blessed" to be full of teachers who are "dedicated to their students and their craft."
"To me, there's no greater honor than to be recognized by your peers and coworkers," he said.
In addition to the designation, three teachers also receive a financial gift of $1,000 from the Tullahoma Education Foundation for Excellence (TEFE).
The foundation presents a $1,000 check to one teacher from each division of education – elementary, middle and high school level.
Those lucky winners were Tabitha Sehorne (elementary), Cheryl Lee (middle) and Samantha Stevens (high).
"They're the epitome of what we're trying to foster, and that's educational excellence," said Jim Henry with TEFE. "We're proud to be able to give them a $1,000 check each."
Bel-Aire Elementary School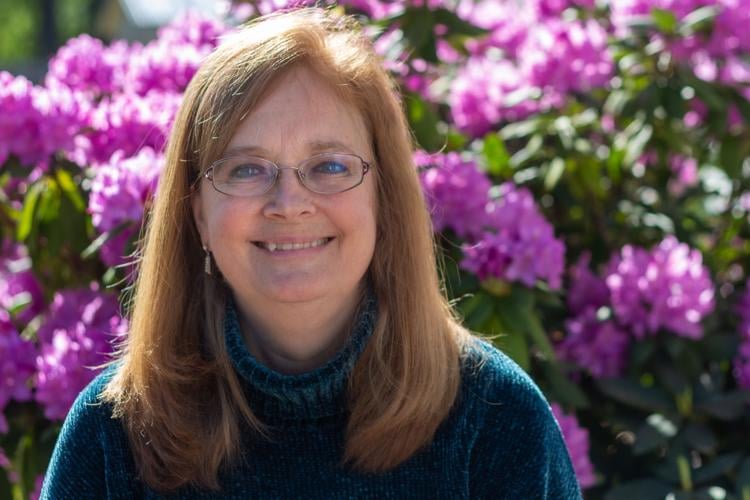 Bel-Aire Principal Clint Epley said he's had the pleasure of knowing Teresa Sebourn for several years, as he taught two of her children. Over the past year; however, Epley said he's gotten to know Teresa professionally, and that relationship proves why she deserves the title of Teacher of the Year.
"It's become obvious Mrs. Sebourn cares deeply for her students and constantly looks for innovative instructional opportunities to reach all of her students socially, emotionally and academically," he said. "Mrs. Sebourn is a terrific education, and I'm extremely thankful she's at Bel-Aire. It is an honor to recognize her as our Teacher of the Year.
East Lincoln Elementary School
From the Eagle Nest, East Lincoln Principal Travis Moore was pleased to recognize Cindy Middleton as his Teacher of the Year.
"Mrs. Cindy does a great job for our students," Moore said of Middleton, who transferred to Eagle Nation from the Jack T. Farrar Frog Pond a couple years ago. "No matter what lever they're at, she meets their needs."
Moore also said Middleton was always "three or four steps ahead of me," when it comes to improving or changing things at the school. If Moore ever approached Middleton with an idea, she would always tell him, "I'm already on it, Travis," he said.
Jack T. Farrar Elementary School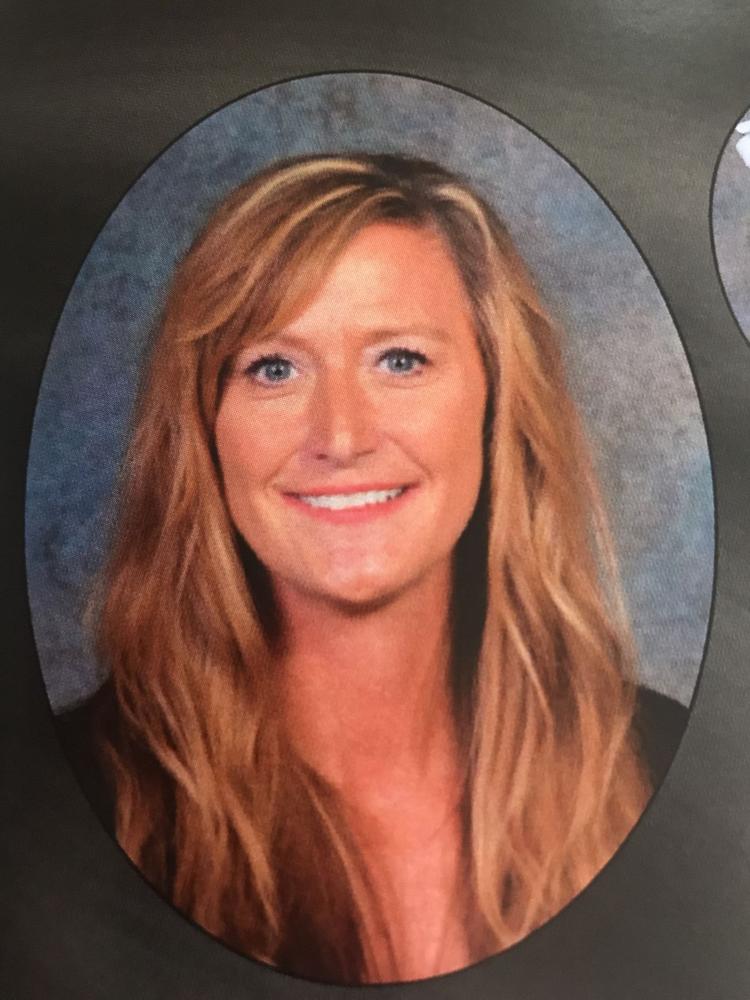 Debbie Edens, the principal at Farrar Elementary, said her Teacher of the Year also transferred from another school.
"It's my honor to introduce Mrs. Angie Coop to you," she said. "She's a second grade teacher at Farrar Elementary. Mrs. Coop came from the Eagle's Nest to the Pond."
Edens said Coop is known throughout her school for her positive attitude, her strong relationships with students, parents and peers and her "creative" teaching style.
Robert E. Lee Elementary School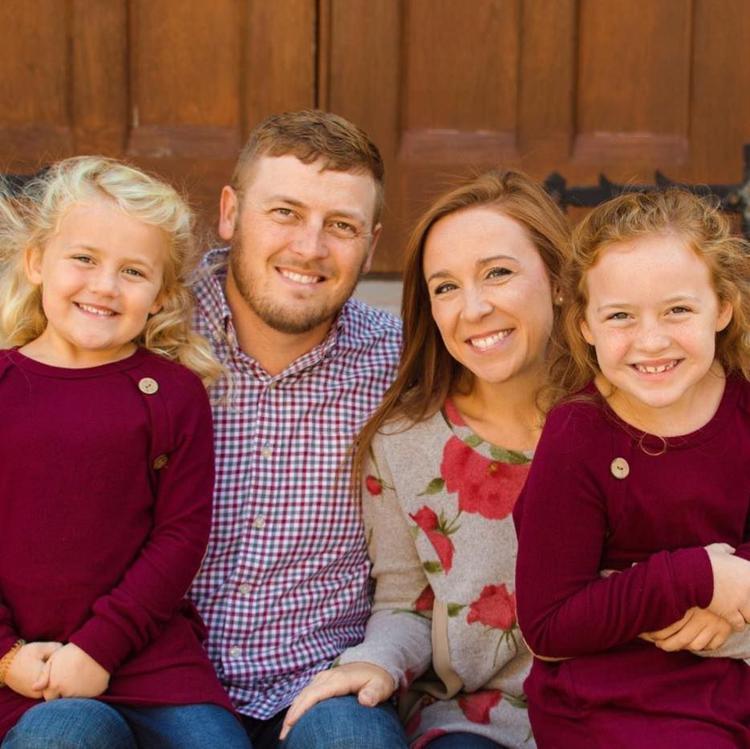 Principal Mary Gilbert said it was a "special honor" to present Tabitha Sehorne as the Robert E. Lee Teacher of the Year and the district-level elementary teacher of the year because she watched Sehorne grow up in the school system.
"She was at Robert E. Lee when I was a special teacher, so I got to see her as a young child growing up," Gilbert said.
Gilbert added that Sehorne was the perfect model of a teacher.
"She exemplifies everything you would want for a teacher to model and become," she said. "What stands out to me about Tabitha is she is a servant's leader. She has an incredible heart and love and a passion that drives her."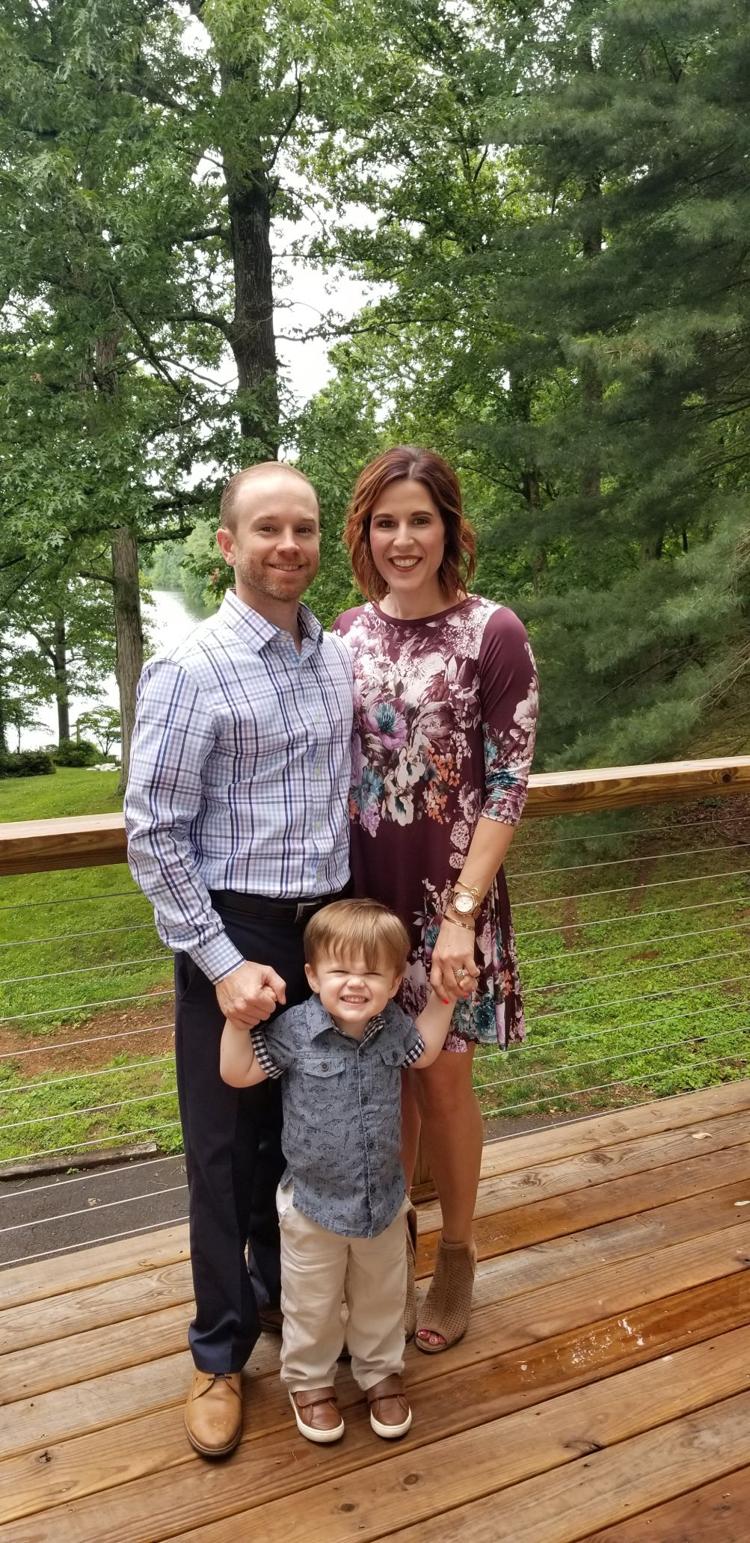 Dr. Woody Dillehay, East Middle School Principal, said his Teacher of the Year was a great leader and active friend to those in his building.
"From East Middle School we have Katie Hayes," he said. "She's a sixth grade ELA teacher."
Hayes, a Tennessee Tech graduate, is currently in her fifth year at EMS, according to Dillehay.
"Katie is always willing to help," he said. "She's always positive. She's a leader in our school building, and she truly loves the students that she comes into contact with each day. I'm excited for and proud of Katie Hayes, East Middle School Teacher of the Year."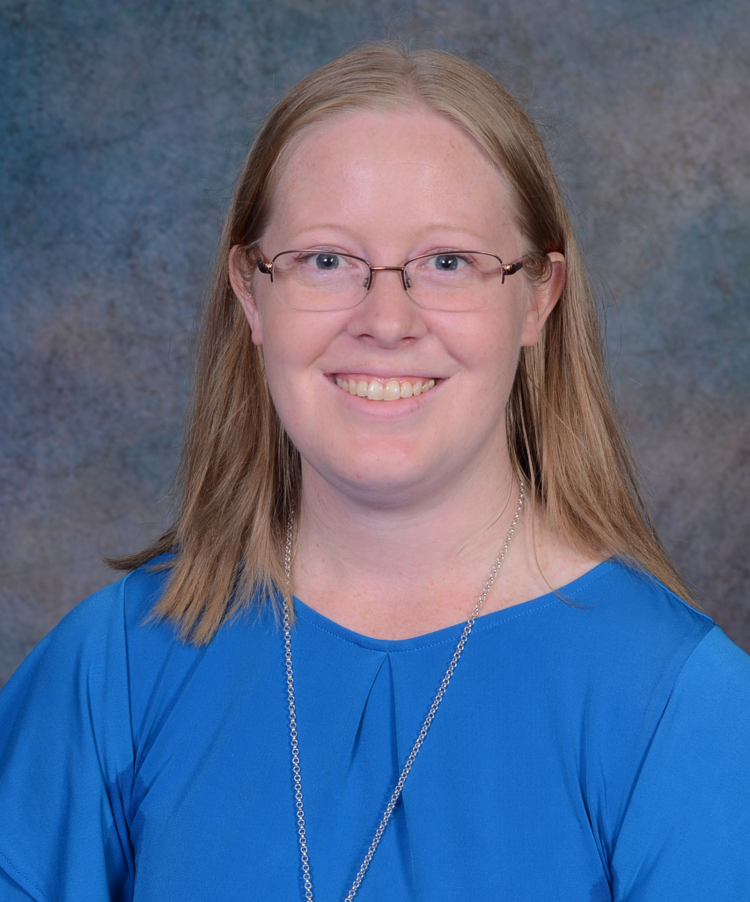 Cheryl Lee has the added distinction of being selected as regional representative in the statewide Teacher of the Year competition.
According to West Principal Cindy Herrera, Lee came to Tullahoma from Japan, where she was previously teaching English.
"We realized off the top that she was going to be a young lady who was very innovative," Herrera said. "She's very creative. She's very passionate. She's an amazing language arts teacher. She's just a phenomenal person. I am very thankful that she's at West Middle School."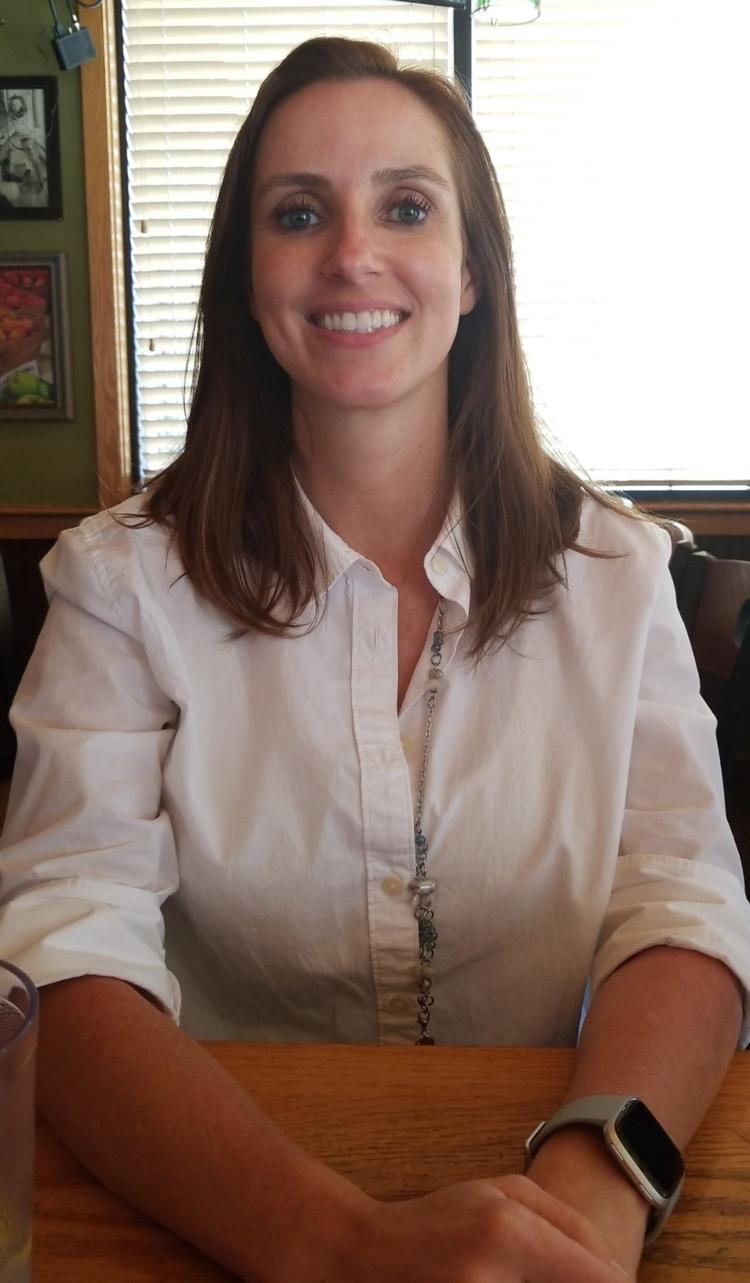 Lisa Lee came to Tullahoma from Moore County, said THS Principal Kathy Rose. Ever since she entered the halls of THS, Lee has approached any task with a can-do attitude.
"In the time she has been with us, she has proven that yeah, she can do it, and she can do it really, really well," Rose said. "Lisa, we're very, very, fortunate to have you at Tullahoma High School."
Chris Morris has worked extremely hard to build his environmental science program, Rose said of her second designee. That work has paid off, she said, as the program has "definitely engaged our students."
"Kids are clamoring to get into his classroom."
Morris has also shown his prowess in handling the technological portion of distance learning with his students, Rose said, as he's got his own Google Classroom set up and running efficiently.
"He's been sending out some wonderful ideas that just reinforces his peers made an excellent choice," she added.
Dr. Samantha Stevens is the third and final designee from THS and one who earned her recognition well, according to Rose.
"It was a great day for us when Dr. Stevens decided to come over the mountain and join us from Grundy County," Rose said. "She has done an exceptional job in our math department and she teaches a huge spectrum."
Stevens teaches both an Algebra II inclusion class and an Advanced Placement BC calculus class back to back, which Rose said required some "serious shifting of gears to do."
"We have a banner in our lobby that recognizes THS as a reward school, and the main reason we achieved that status is because of our growth in our Algebra II scores the previous year," Rose said. "Samantha Stevens did an awful lot of the heavy lifting to see that happen for us. We are so fortunate to have her on our staff."
Stevens also has the distinction of representing Tullahoma City Schools in the regional competition alongside Cheryl Lee. They are two of 27 total regional competitors.