Right now, more than 5 million Americans are living with Alzheimer's. 16 million individuals are serving as their unpaid caregivers, according to The Alzheimer's Association.
Lynchburg's inaugural Walk to End Alzheimer's took place on Saturday morning, sponsored by Jack Daniels and Edward Jones, with over 500 participants registered. "This walk has been going on in Tullahoma for 25 years, and this is our first time bringing it home to Lynchburg," Mayor Bonnie Lewis said. "We hope we can grow it like we have grown other events here."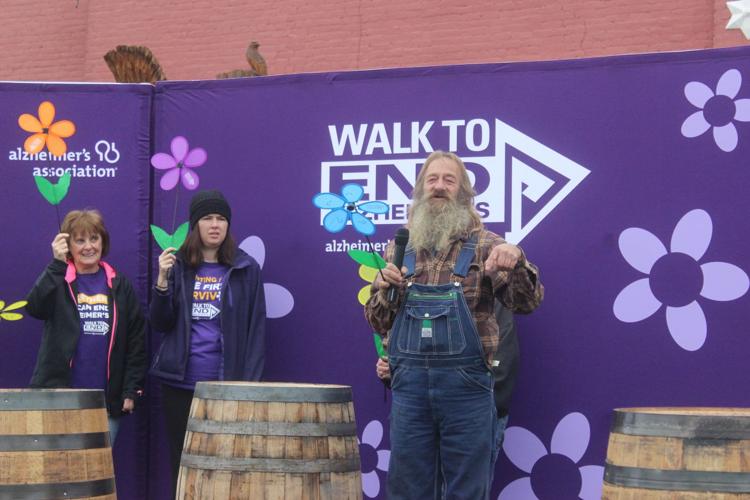 Before the walk began, a man diagnosed with Alzheimer's took the stage to talk about his diagnosis. "I was given medicine after I was diagnosed. After two months, it kicked in and I was set back three years in my memory. It made all the difference for me. If you know someone that might be showing signs of dementia, it is important to get them to the doctor," he said. "Having Alzheimer's really isn't all that bad. I know what my final demise will be and it's not scary. I have years to look forward to. If you catch it early, it's good because I know what is happening to me. My father died from it and never knew what was happening. If you know someone suffering, feel a little sorry for them, but do not dwell, because they are a happy person still. I am a happy person."
Each person that registered for the walk was given a flower, each one a color representing their rea-son for walking. An orange flower meant that the person supports the cause, but knows no one with the disease personally. A yellow flower meant that the person supports or cares for someone with Alzheimer's. A purple flower meant that the person has lose someone to Alzheimer's disease. Lastly, blue meant that the holder actually has Alzheimer's disease.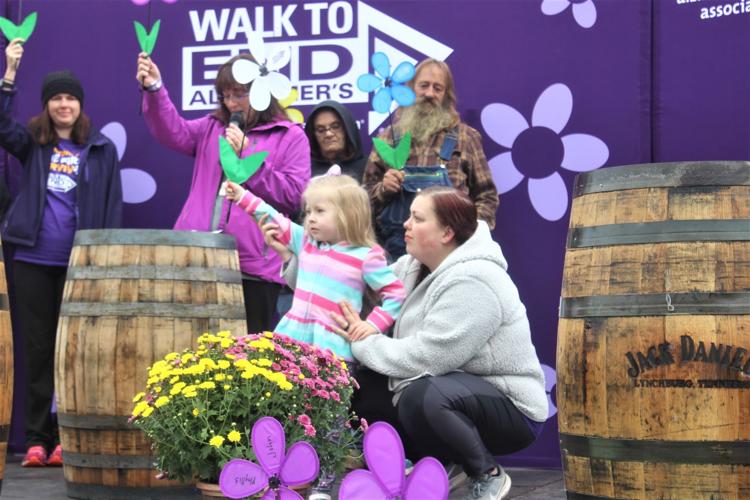 "With this colorful display of determination, I am confident that one day we will add a white flower to the garden, representing the first survivor of Alzheimer's," Mayor Bonnie Lewis said. "Until that beautiful day happens, we must not back down. We have to commit to the cause, because together we can end Alzheimer's."