One World War II veteran got to take the flight of a lifetime during the Aircraft Owners and Pilots Association (AOPA) Fly-In over the weekend when he flew in a B-25 Mitchell bomber plane.
Robert Penton, of North Little Rock, Arkansas, a 98-year-old WWII veteran, drove about 400 miles to Tullahoma to attend the Fly-In.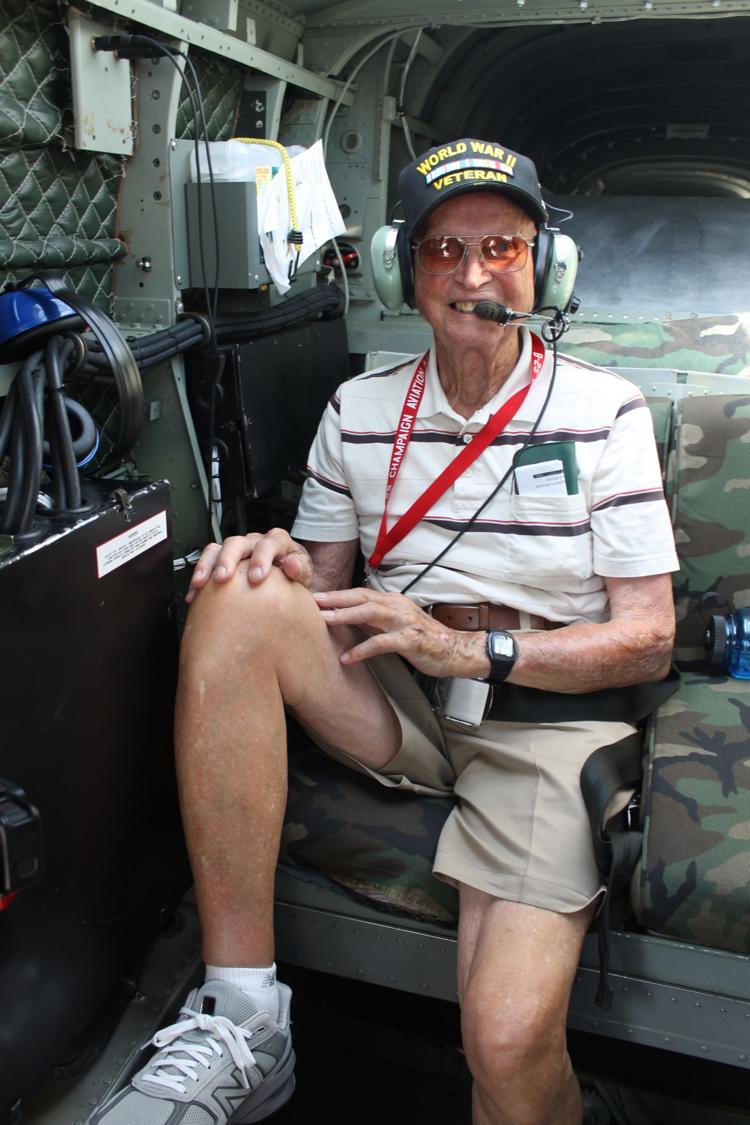 "This is a stop on my way over to Kitty Hawk [North Carolina]," Penton said of his visit to Tullahoma. "I'm taking a two-week vacation."
He also had a stop planned for Greer, South Carolina, where BMW vehicles are produced, he added.
Penton served in the Pacific Theater in the Navy aboard the supply ship U.S.S. Justin, so he hadn't previously experienced the grandeur of a B-25 bomber, but he was grateful for the experience.
"That was fantastic," he said about the flight. "That was out of the world fantastic to fly in the airplane – the same one the Doolittle raiders flew."
The Champaign Gal was made available for select flights courtesy of the Champaign Aviation Museum in Urbana, Ohio. The group offered three different approximately 30-minute flights during the two-day aviation event.
Piloted by Eric Shiffer and Bill Weidenhammer, the Champaign Gal circled the Tullahoma area, offering passengers the opportunity to crawl into the nose and snag a bird's eye view of the Tennessee landscape.
When he was back on solid ground, Penton said he loved being able to take a trip on the flight with a mile-wide smile across his face.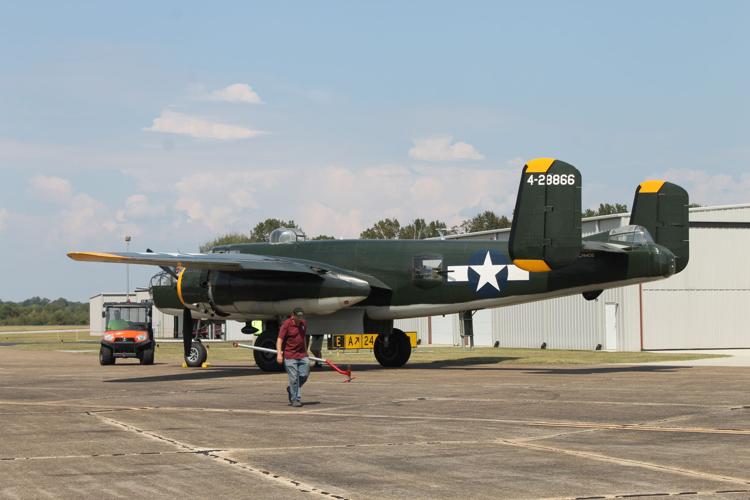 "I like hearing those loud engines," he said. "It felt fantastic."
While he admitted it was "a little difficult moving around," he enjoyed every minute of the flight.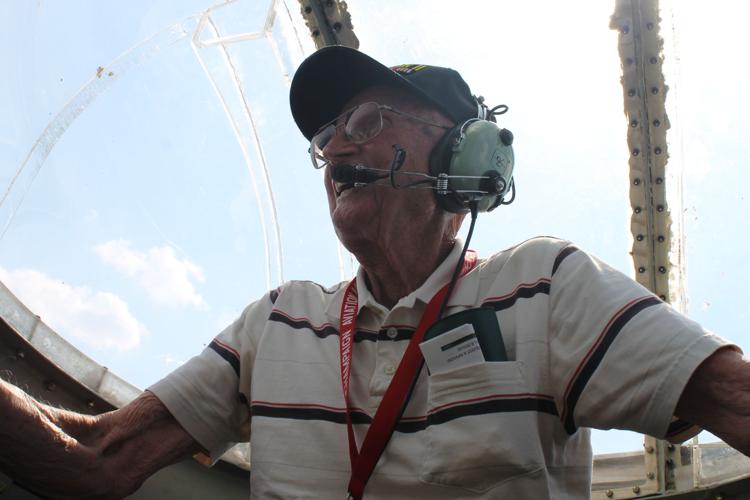 "We made it okay," he said.
Penton's ride in the Champaign Gal was by no means his first experience with flying. During his time at Pearl Harbor, Penton said the bomber pilots would invite the "Navy guys" for a chance to ride with them during missions.
"We could hook a ride and go out on a mission with them," Penton said. "They'd go out on the navigational course dropping bombs, then they'd fly formations and have the fighter pilots fly through them. It was a real wartime experience."
Penton added that while he enjoyed the experience, his wife wasn't too fond of that particular aspect of his service.
"That was great until my wife found out about it," he said with a laugh. "She didn't approve of it."
Penton also earned his instrument commercial pilots license in 1973 and flew with the Civil Air Patrol in a G-1000. He flew with the Civil Air Patrol for 26 years before grounding himself eight years ago, when he was 91.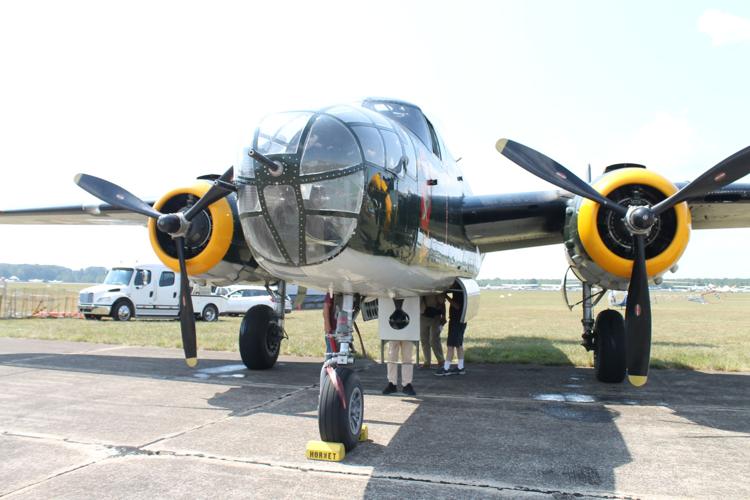 Since then, he's been attending various AOPA Fly-Ins and reliving his flying days on his own terms. He said he attended a Denver Fly-In two years ago and really enjoyed it.
Following his flight, Penton said he looks forward to visiting the Beechcraft Heritage Museum during the weekend before making his way East on the rest of his vacation.