Tullahoma High School senior Spencer Yoder was recognized as one of the best students in the state Thursday, Sept. 5, by the Tennessee School Boards Association (TSBA).
According to school officials, TSBA honors a student who has achieved distinction in multiple categories, including academics, community leadership and engagement.
Tullahoma Director of Schools John Carver said the distinction was well-earned by Spencer.
"Spencer Yoder is an outstanding young man and a great example of the students we have here at Tullahoma High School," Carver said. "We are thrilled that he would be recognized by the Tennessee School Board Association for not only his scholarly accomplishments but also as a thinker and a doer."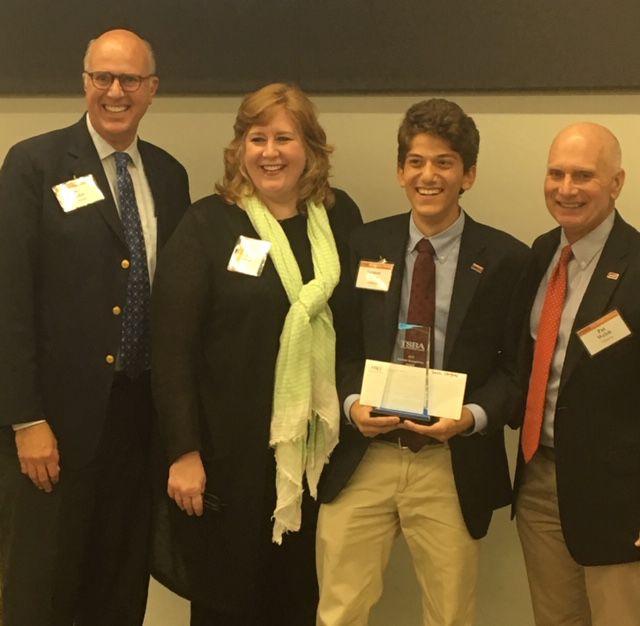 For his part, Spencer said he was "greatly honored" by the recognition.
"It's really crazy that I managed to be honored with that," he said. "I still don't really understand it, but I'm very happy."
As the South Central representative for TSBA, Spencer now moves on to compete against eight other students from the other districts in TSBA for the statewide honor.
Spencer has already put half of the work and will complete the next phase of competition next month.
"I've had to submit an essay about how we can improve schools for career preparation," Spencer said. "I also have an interview on October 1."
In his essay, Spencer said he explained how getting more students career-ready starts as soon as they express an interest in something they could later turn into a career.
"It all starts with just getting people interested in possible careers as early as possible," he said, "and keeping their budding interests alive throughout their school career in hopes that later on they can do internships and whatever else as they grow into high school."
Spencer repeated how "crazy" the entire process was, though he was definitely "really happy about it."
According to Carver, the state-level winner will be announced at the fall TSBA convention in Nashville.