A steady stream of well-wishers, readers and advertisers filled the Tullahoma News conference room Thursday to bid farewell to outgoing editor Kelly Lapczynski and welcome new editor Duane Sherrill.
"Today is hereby declared Kelly Lapczynski Day in Tullahoma," decreed Mayor Lane Curlee as he presented her with a city resolution honoring her work during her time with The News. She worked as a reporter for several years before being promoted to editor earlier this year. She is leaving The News to pursue another opportunity.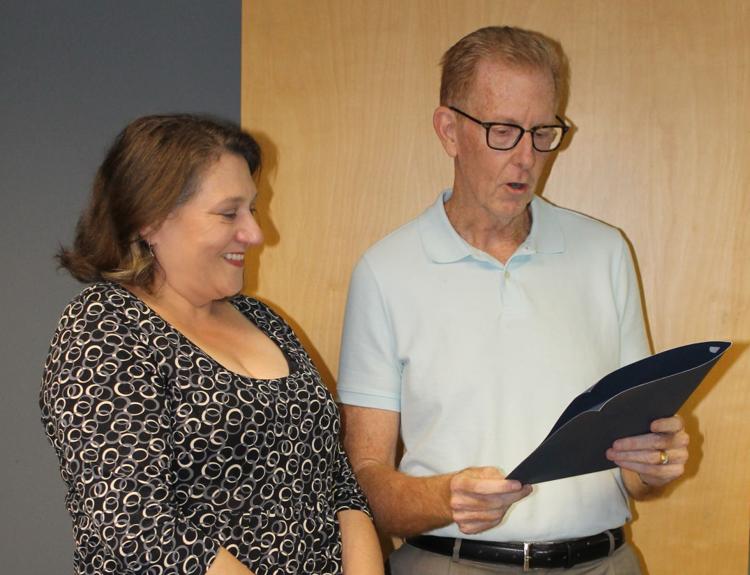 In presenting her the honor, Mayor Curlee praised her dedication to her craft and said he is sure she will do well in her new position.
"We will miss you," the mayor said before pointing out Lapczynski Day was ticking away. "There's only about six more hours left."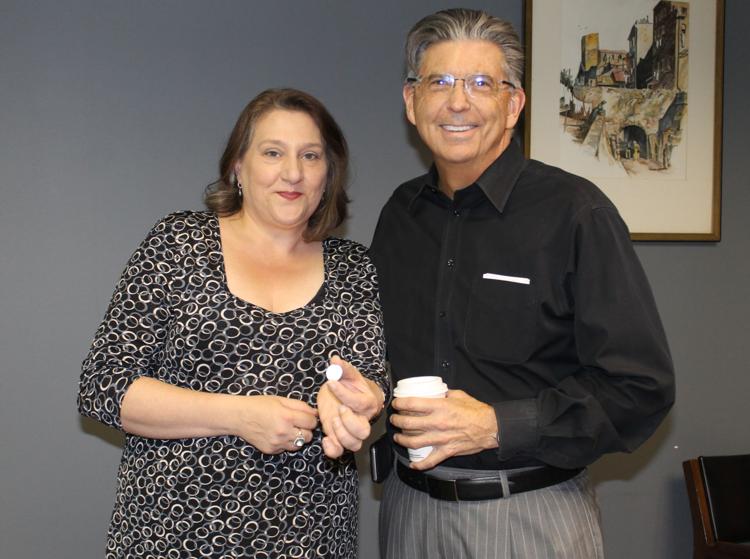 While Lapczynski was saying her goodbyes, Sherrill was busy saying his hellos, shaking hands and introducing himself to the scores of visitors. The award-winning writer comes to Tullahoma after a long career of being a writer and editor in McMinnville and Smithville.
"I have big plans, some of which you've already seen in the redesign of the paper," he said. "We are also re-dedicating ourselves to be a hometown paper that focuses on local news and affairs of our community. We are going to listen and give our readers what they want."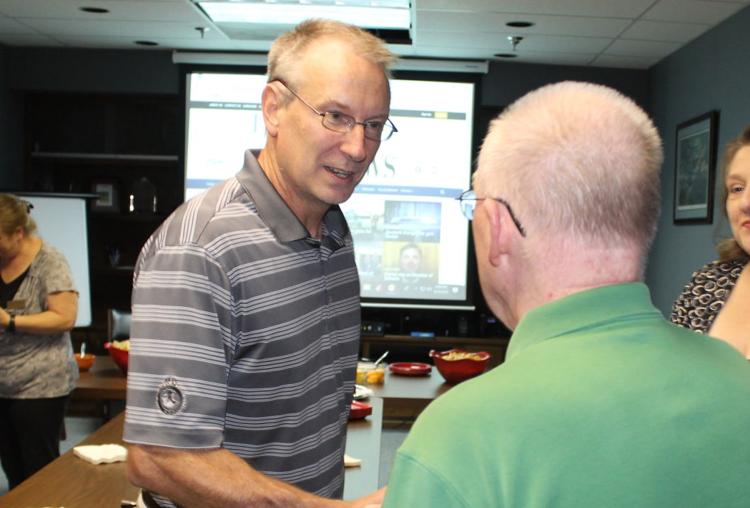 Along with the layout of the paper, Sherrill has instituted other areas such as the "Behind the News" column which will highlight a member of the Tullahoma News team each week. The paper will also have a recipe section which will feature delicious food you can prepare in your own home. He is also encouraging readers to share their own recipes inside the dedicated Lifestyle page.
"We not only want to aesthetically pleasing but we want the paper to be full of things our readers want to see and read," Sherrill said, noting the paper will also continue growing its website presence. "Having updated news at the fingertips of our subscribers is important and we will continue to deliver that. At the same time we will be making sure the content of our paper stays fresh and reflects the people of Tullahoma. Newspaper is still very important. Ask yourself - which would you rather have – a mention on a website or your name in the paper? A think we can all agree that the latter is more special. It's refrigerator journalism. These things you cut out and keep and post on refrigerator for everyone to see."
Sherrill said he looks forward to getting out and meeting the people of Tullahoma and Coffee County and says he plans to make The News a must-read publication.