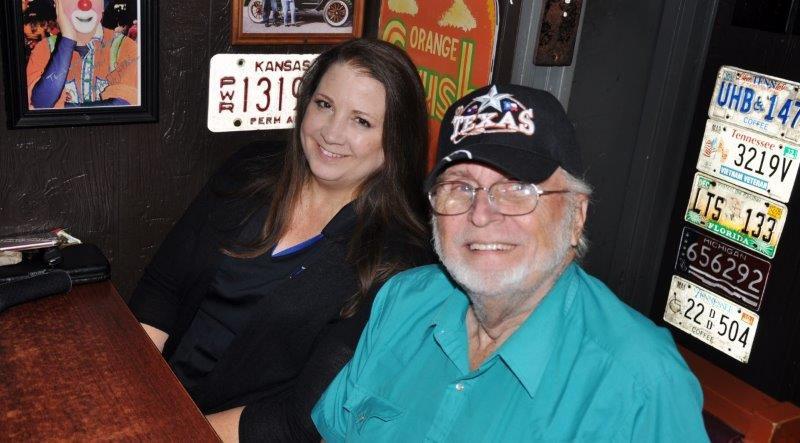 Jerry Glenn Overcast, Sr., of Shelbyville (and recently Tullahoma) departed this life Monday, June 8, 2020 following a brief heart-related illness. He was 74.
He was born in Bedford County Nov. 26, 1945 to Edith (Haggard) and W. Clayton Overcast. Both pre-ceded him in death.
Jerry was the oldest of four children and attended Wartrace School.  He decided to leave high school early to serve our country and finished his GED while serving in the United States Airforce.  During his over four years of service, Sergeant Overcast spent 12 months in South-east Asia during the Vietnam Conflict. 
Upon his honorable dis-charge from the military, Jerry returned home and worked for a number of companies (including Palmer Distributors, Pabst Blue Ribbon, Purity Milk, and Caster Knott Security) but his passion was always photography and he eventually had a studio in Tullahoma. As a lover of traditional country music, he soon became one of the industry's most demanded "photographer for the stars" as well as the exclusive photographer for R.O.P.E. (Reunion Of Professional Entertainers). His photography garnered him many accolades and awards and he was also a member of the Tullahoma Camera Club.  Very rarely would he ever be seen without a cam-era at his eye, or at least hanging around his neck.  He called himself a "time stopper" and "memory maker," capturing beautiful and intimate moments as well as many funny candid expressions, often unbeknownst to the subject.  This was both annoying and endearing to those who knew and loved him.
Survivors include his son, Jerry Overcast, Jr of Tullahoma, and a daughter, Marietta (David) Obergoenner of Cape Girardeau, Mo., and his loving partner, Sally Fletcher of their home in Shelbyville.  Also surviving are his siblings, Judy (Ronnie) Lashbrook of Nashville, Billy Overcast of Shelbyville, and Brenda (Shawn) Rohelier of Unionville, his grandchildren, Chandler Overcast and Savannah Overcast of Tullahoma, and Whitney (Tyler) Payne of Saint Peters, Mo., and nieces and nephews Chris Nichols of Springfield, Penny Overcast of Unionville, Billy "B.J." Overcast, Jr. of Shelbyville, Eric Nichols of Hendersonville, and Kandi Carter of Shelbyville, as well as many cousins, friends and fur-babies.
There will not be a formal funeral, but a visitation and memorial service will be held from 2 to 6 p.m. Saturday, June 27 at the War-trace Church of Christ. Also, the Country Music community will be holding a private event to celebrate his life.
Feldhaus Memorial handled his cremation and cremains will be scattered privately by the family with a Veteran's marker to be placed with his parents at Hillcrest Memorial Gardens in Shelbyville. In lieu of flowers, please consider a donation in memory of Jerry Overcast, Sr. to the American Heart Association (www.heart.org). 
Tullahoma News – June 24, 2020