FOSTER
FOSTER, Jack Eldon Henry, 50, died Friday March 8, 2019.
HALEY
HALEY, Annie Louise, 92, August 11, 1926 - March 12, 2019.
PAYNE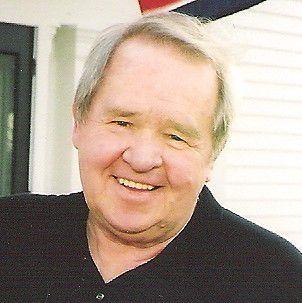 PAYNE, Robert L. (Bob) Jr., 76, passed away on Thursday, March 7, from complications due to cancer. Bob was born at Camp Forrest in Tullahoma on Feb. 1, 1943, and graduated from Tullahoma High School in 1961. Bob married Wanda Sue Womble on March 31, 1973. Bob and Wanda moved from Tullahoma to Smyrna in 1979 and currently reside in Murfreesboro. Bob worked in the electrical supply business for more than 40 years with Southeastern Electric, Highland Plumbing & Electric, John Moore & Associates, Tec-Con, DESCO, Crescent Electric, and for the past 16 years with Team Electric. Bob was an avid wood craftsman and gardener. He loved to work with his hands to build and design crafts, furniture, etc. Bob and Wanda participated in several craft shows throughout Tennessee and Georgia for a number of years, and Bob has volunteered as a show coordinator for the past several years at Ketner's Mill in Whitwell.  He loved his family, his friends, his grandchildren and LSU Football. Bob is preceded in death by his parents Robert L., Sr. (Bob) and Lonnie Nell Turner Payne; in-laws Buford and Sue Womble; and life-long best friend Ronald (Ronnie) Carroll Sr. He is survived by his wife Wanda; his daughter, Susan Brown Hurst (Dennis); his sons Dallus Whitfield and Robert L. (Rob) Payne, III (Gretchen); four grandchildren: Jake, Macey, Whit, and Sam; his nephews Tripp Womble (Terri Jo) and Phil Womble (Lynette), and their families. Bob will be cremated, and his remains will be placed at a location to be determined. The Payne Family and Team Electric will host a memorial to celebrate Bob's life from 1 to 4 p.m. on Sunday, March 31, at Team Electric, 949 N. Thompson Lane in Murfreesboro.  All friends and family are welcome to join this celebration of life. In lieu of flowers, the family requests to please consider donating to the American Cancer Society in Bob's memory.