CRACKEL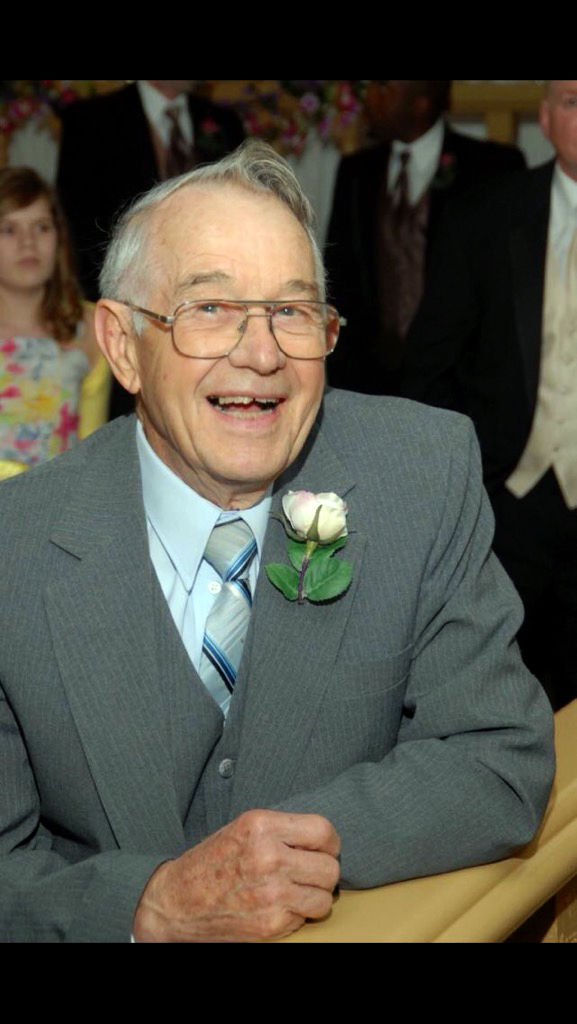 CRACKEL, Robert Eugene "Gene," 92, of Tullahoma, entered into rest November 6, 2018, at his residence surrounded by his children. Gene served in the United States Air Force and Air National Guard for 36 years; as a gunner in World War II; a combat pilot in the Korean War; as a flight instructor at Nellis Air Force Base in Neveda; a Base Operation Officer for the Air National Guard in Hutchinson, Kansas; as an Operations Staff Officer for the National Guard Bureau; and finished his military career by working in the office of Deputy Assistant Secretary for Reserve Affairs at the Pentagon. During his service he was awarded the Legion of Merit, two Meritorious Service Medals, Distinguished Flying Cross, three Air Medals and the Air Force Commendation Medal and Good Conduct Medal. Gene retired from service as a Colonel and moved to Tullahoma in 1980 where he became active in the community by serving the Boy Scouts in several leadership positions, helping to build houses for Habitat for Humanity, assisting the local hospice unit and was actively participating in his church. He was an avid bridge player, gardener and fisherman. Gene is preceded in death by his parents, Harry and Sarah Crackel; wife of 55 years, Barbara Crackel; son, Patrick Crackel and sister, June Stradley. He is survived by five children: daughters Janet (Robert) Hanson of Culpeper, Virginia, and Kathleen Crackel of Winchester; sons, Michael (Kate) Crackel of Princeton, New Jersey, Scott Crackel of North Augusta, South Carolina, Mark Crackel of Spring City; brother, Duane (Kathy) Crackel of Bend, Oregon; 10 grandchildren and 15 great-grandchildren. The family will receive friends from 6 to 8 p.m. on Sunday, Nov. 11, at Tullahoma Funeral Home. Funeral service will be held at 1 p.m. on Monday, Nov. 12, at Tullahoma Funeral Home with Tom Castor officiating. Interment will follow at Rose Hill Memorial Gardens. In lieu of flowers memorial contributions can be made in honor of Gene to: Christ Community Church of Tullahoma or Alzheimer's Association. Tullahoma Funeral Home is in charge of arrangements. An online guestbook is available at www.tullahomafuneralhome.com.
DEMPSEY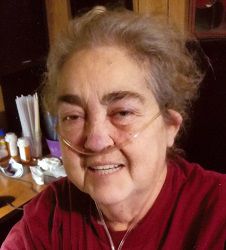 DEMPSEY, Dolly Sue, 58, of Lynchburg, passed away November 7, 2018, at her residence. Funeral service will be conducted at noon on Friday, Nov. 9, at Higgins Funeral Home in Fayetteville with Bro. Sonny Moore and Bro. Randy Nichols officiating. Burial will follow in New Grove Cemetery. Visitation with the family will be held at 10 a.m. on Friday until time of service. Mrs. Dempsey was born April 1, 1960, in Fayetteville, to late Ollie Crabtree and Fannie Mae Means Grammer. She worked as a sewing machine operator for Tennessee Apparel Corporation in Tullahoma and Blue Ridge Shirt Manufacturing. She was a member of Howell Hill Baptist Church. Survivors include her husband of 33 years, Bobby Steven Dempsey; children: Steven (Mary Ellen) Dempsey of Stevenson, Alabama, Marshall (Casey) Dempsey of Hazel Green, Alabama, Terina (Shawn) Weir of Flintville, Corey Kelley (Ashley Price) of Lincoln County, Samantha Dempsey of Lynchburg, and Leah Montgomery (boyfriend T.J. Ray) of McMinnville; 14 grandchildren; 2 great-grandchildren; siblings, Bud (Darlene) Grammer, May Higgins, Gail Dempsey, Marlene (Freddy) Price, and Charlotte Bailey; special friends, David and Rita Hickson; dog and companion throughout her illness, Zoey; and soon-to-be-here grandchild. In addition to her parents, she was preceded in death by her brother-in-law, Thomas Dempsey; niece, Buffy; and nephews, Jeff and Timmy Dempsey. The family would like to thank Avalon Hospice for their care and compassion. Higgins Funeral Home is in charge of arrangements.
GRIMES
GRIMES, Charles "Chuck" F., 78, of Sewanee, passed away on Tuesday, Nov. 6, 2018.  Visitation will be from 5-8 p.m. Friday, Nov. 9, at Moore-Cortner Funeral Home. Funeral services will be held at 11 a.m. on Saturday, Nov. 10, in the Moore-Cortner Chapel. Interment will follow at Franklin Memorial Gardens. Moore-Cortner Funeral Home is in charge of arrangements.
HOWARD-JUAREZ
HOWARD-JUAREZ, Sandra Ann, 71, January 16, 1947 - November 7, 2018.
O'KELLEY
O'KELLEY, Charlotte Ann, 69, died Nov. 3, 2018.
PAMPERIN
PAMPERIN, Janet Marie, 69, died Tuesday, November 6, 2018.
WOODARD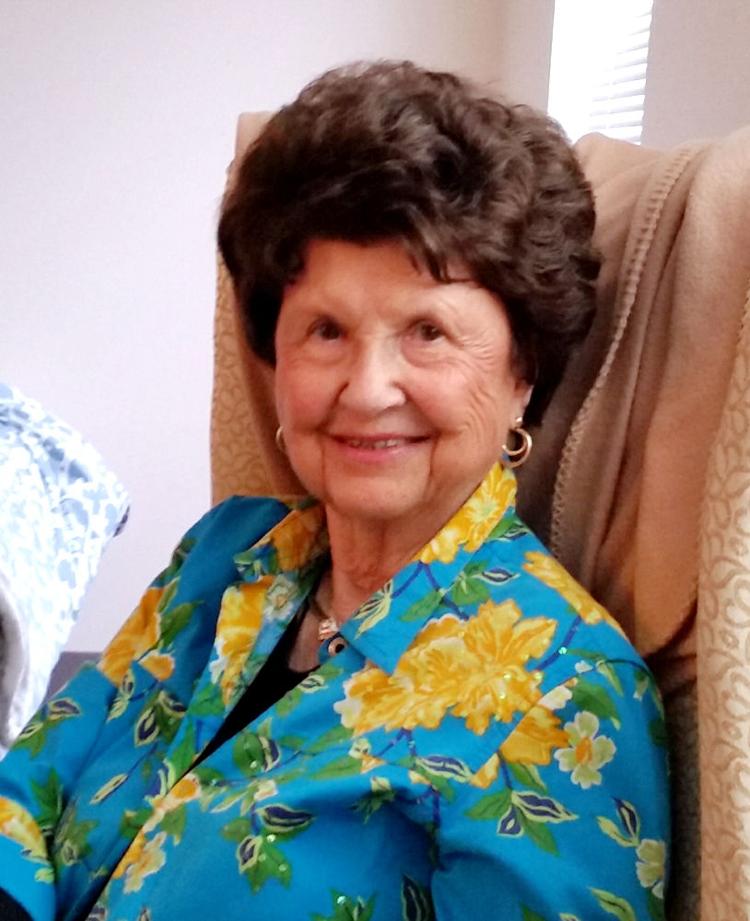 WOODARD, Mary Ruth Smith, 89, of Winchester, passed away on Monday, November 5, 2018, at NHC Tullahoma.  She was born on December 25, 1928, in Palmer to the late H.L. and Felecia Cleek Smith. Before her retirement, Mary Ruth was employed by the Franklin County Board of Education as an elementary school teacher and principal.  She was a member of the First United Methodist Church in Winchester and enjoyed painting, cooking, photography and sewing in her spare time. Mary Ruth will be remembered by her family for constantly making memories. In addition to her parents, she is preceded in death by her husband, Stone Woodard; brother, Paul K. Smith; and sister, Marie Smith Manier. Mary Ruth is survived by her son, James "Jim" Stone Woodard of Tullahoma; daughter, Sandra "Sandy" Marie (Robert) McLelland of Chattanooga; grandchildren, Anna Woodard, Stone Woodard, Grace Woodard and Hope Woodard; and sister-in-law, Sarah Smith of Winchester. Funeral services will be held at 11 a.m. on Friday, November 9, at Winchester First United Methodist Church with Rev. Dr. Steve Angus officiating and Kevin Smith, Michael Smith, Glenn Manier, Jerry Manier, Bob McLelland and John Connelly serving as pallbearers.  Following the service, visitation with the family and a reception will be held in the church family life center. In lieu of flowers, memorial contributions may be given to the Faith Promise Program, c/o Winchester First United Methodist Church, 100 S. Jefferson Street, Winchester, TN  37398. Moore-Cortner Funeral Home is in charge of arrangements.