CARDEN
CARDEN, Bobbie Jean, 86, died November 28, 2018.
MORTON
MORTON, Ruth Banks, 87, died Thursday November 29, 2018.
 PARTIN
PARTIN, Betty Jean Roberts, 77, of Decherd, died Wednesday, Nov. 28, 2018. Visitation will be from 11 a.m. to 2 p.m. Sunday, Dec. 2, at Moore-Cortner Funeral Home. Funeral services will follow at 2 p.m. in the Moore-Cortner Chapel. Interment will follow at Franklin Memorial Gardens. Moore-Cortner Funeral Home is in charge of arrangements.
 PHILLIPS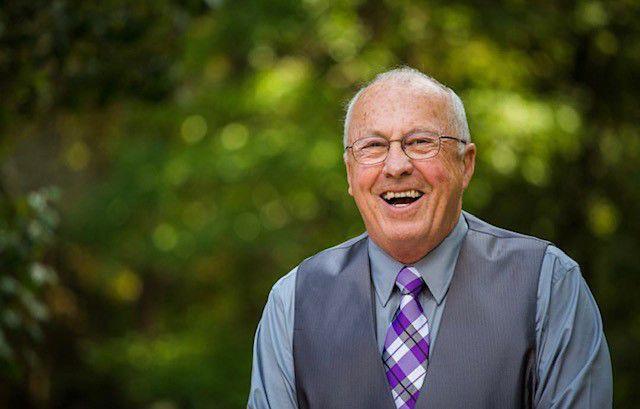 PHILLIPS, Clifton Woodland, 78, of Tullahoma, formerly from Charlotte, North Carolina, passed away Sunday, Nov. 25, 2018, surrounded by his loving family. He was the Head of Engineering for Lockheed Martin in Colorado Springs and worked for NASA Command and Control. He launched the Mercury and Gemini Missions through Apollo 7. Clifton was a very loving husband, father, grandfather, and great-grandfather, and was a man of many opinions. Clifton is preceded in death by his parents, Clifton Alexander and Margaret Wilkie Phillips. He is survived by his loving wife, Maxine Phillips; one daughter, Cheryl Phillips (Jim) Pfeiffer; two sons, Lloyd Andrew (Jen) Phillips and Clifton Kevin (Mara) Phillips; two grandchildren, Joshua (Leah) Pfeiffer and Steven (Alleigh) Pfeiffer; two great-grandchildren, Nolan and Graham Pfeiffer; one brother, Gary (Cheri) Phillips. A memorial service will be held at a later date in Charlotte, North Carolina. In lieu of flowers, the family asks for donations to be made in Clifton's name to the Tullahoma Animal Shelter, 942 Maplewood Avenue, Tullahoma, TN 37388. Tullahoma Funeral Home is in charge of arrangements. An online guestbook is available at www.tullahomafuneralhome.com.
 PRESSLEY
PRESSLEY, Bobbie Faye, 87, died Thursday, November 29, 2018.
WHITE
WHITE, Warren Eugene, 87, of Tullahoma, passed this life on Tuesday, Nov. 27, 2018, at Morning Pointe of Tullahoma. Graveside services are scheduled for Saturday, Dec. 1, at Arnold Cemetery near Swifton, Arkansas. A memorial service will be held at First Christian Church of Tullahoma at 2 p.m. on Saturday, Dec. 8, led by the Reverend Tom Murdock. The family will receive friends from 1 to 2 p.m. Mr. White was the son of the late James Earl and Ora Prather White. He was born in Waukesha, Wisconsin, and grew up in Dallas, Texas. He was a U.S. Army veteran and a graduate of Texas A & M University where he earned a degree in Aeronautical Engineering. After graduation he and Helen Baker White, the love of his life, moved to Tullahoma and he took an engineering position at the Arnold Engineering Development Center (AEDC) in Tullahoma. He worked at the Propulsion Wind Tunnel at AEDC for 34 years. After retirement, he became a Tullahoma school crossing guard for 10 years. Many Tullahoma residents remember him at the intersection of Kings Lane and Country Club Drive. Mr. White was an active member of First Christian Church, Tullahoma, volunteering with the church maintenance SWATT team and participating in the sharing group. He was a pilot and artist whose work was shown at the Tullahoma Art Center. He also served as past president of the Tullahoma Kiwanis Club and was active in other community service. In addition to his parents, he was preceded in death by brothers, Jim, Harold, Boyd and Roger White and sister, Lucille Smith. Mr. White is survived by his wife of 65 years, Helen Baker White of Tullahoma; son, Jim White and his wife, Carol, of Nashville; daughter, Margaret McMullan and her husband, Alan, of Auburn, Alabama; sister, Margaret White of Bedford, Texas, and five grandchildren, Betsy White Costley and her husband, Mitch, of Atlanta; James Scott White of Oxford, Ohio; Scott Jordan and his wife, Jessie, of Atlanta; Kyle Jordan of Auburn, Alabama, and Meredith Jordan of Cullman, Alabama. The White family expresses its appreciation to the staff of Morning Pointe of Tullahoma. Daves-Culbertson Funeral Home is in charge of arrangements. An online guestbook is available at www.davesculbertsonfuneralhome.com.