ANDERSON
Sammy Powell Anderson, Jr., 68, died Wednesday, July 10, 2019.
CROOK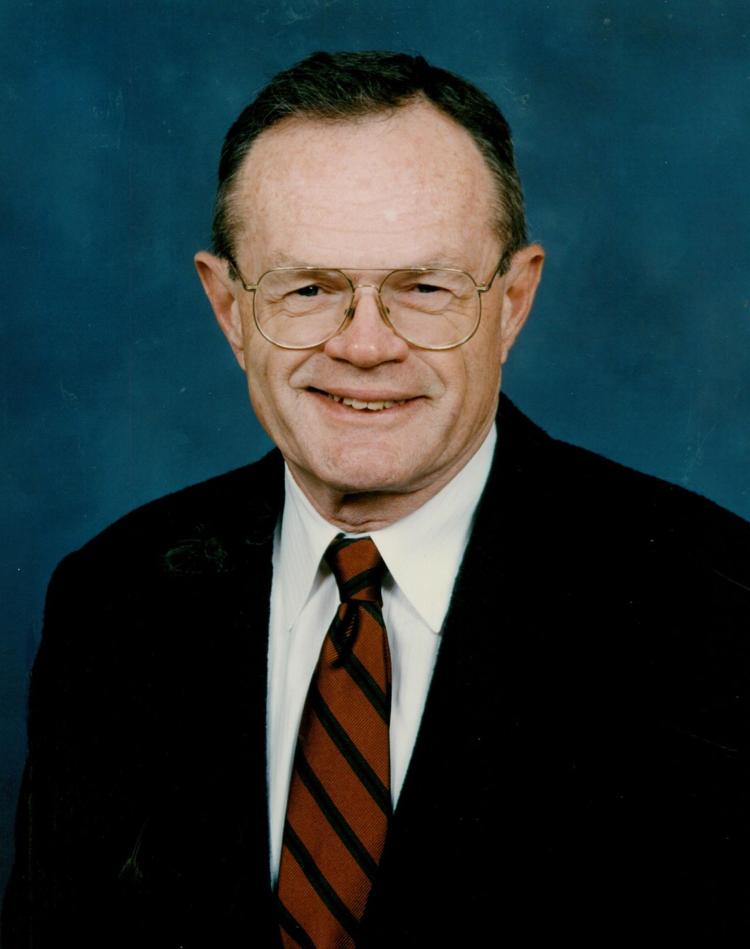 Robert Thomas Crook, 83, of Tullahoma, passed this life on Tuesday, July 9, 2019, at NHC. Mr. Crook was born in Syracuse, New York, to the late Thomas Francis and Ruth Huntley Crook and raised in upstate New York near Syracuse. His sister was Margaret Crook Humphrey. Bob graduated from Rensselaer Polytechnic Institute in Troy, New York, with a BS in Aeronautical Engineering in 1958. He moved to Dayton, Ohio, working in Aircraft Lab's Wind Tunnel Branch at Wright Patterson AFB. While at WPAFB, he served as a project engineer in the 20' Subsonic Tunnel, the 10' Transonic Tunnel and the High Temperature Mach 4 Facility. While in Dayton, Bob met and married Judith Ann Dausch and they have been married for 58 years. In 1963, Bob and Judy moved to St. Louis where Bob worked at McDonnell Aircraft in the Gas Dynamics Lab where he did technology development in the Hotshot and Polysonic Wind Tunnels. He also did Test Project engineering in company tunnels as well as AEDC and NASA tunnels (mostly F-4 development tests and F-15 configuration development and stores compatibility testing). Bob also attended the University of Missouri at Rolla and obtained his master's degree in Aeronautical Engineering and Engineering Management. He and Judith moved to Tullahoma in 1974, working for the Air Force at AEDC in several jobs, ending as Deputy Director of Technology and retired in 2006. Bob was a charter member of the Tullahoma chapter of the Society for the Preservation and Encouragement of Barbershop Quartet Singing in America. He sang in the chorus and several quartets and served in several offices. He was also a charter member of the Highland Rim Bicycle Club, which was founded in 1974 and remained an active member until his death. He served several times in all club offices but his main activity was planning and participation in the weekly club rides. Bob has been a member of the Tullahoma Noon Rotary Club since 2001 and was also a member of First United Methodist Church in Tullahoma. Bob is survived by his loving wife, Judy Crook of Tullahoma; and several nieces and nephews. No services are currently planned at this time. In lieu of flowers, the family has asked that donations be made to the Tullahoma Animal Shelter, 942 Maplewood Ave., Tullahoma, TN 37388. Kilgore Funeral Home is in charge of arrangements.
FROGNER
Peter Frogner, of Tullahoma, was born on August 21, 1938, and died on July 5, 2019. He was 80 years old and lived a full and happy life. He died as he wished, at home with his beloved wife, Sara Fitzgerald, and his wonderful dogs, Scruffy and Buddy. A native of Grand Marais, Minnesota, Peter traveled the world and had may great experiences. The people he has called his friends have heard the stories of these experiences many times as only Peter could tell them. He is preceded in death by his father, Dr. Luther Frogner and his mother, Grace Lucille Eastman Frogner. He is survived by his wife, his brother, Karl (Kanith) Frogner of Thailand, his sister, Jean Frogner of Two Harbors, Minnesota, and his nephew, Luke Frogner of San Antonio, Texas. By his wishes, he will be cremated and a celebration of life service will be held at a later date. Donations to the following will be greatly appreciated: Southern Poverty Law Center (400 Washington Ave., Montgomery, AL 36104 or online at splcenter.org), ACLU (memorial gift forms online at aclu.org) or Tullahoma Animal Shelter (942 Maplewood Ave., Tullahoma, TN 37388). Daves-Culbertson Funeral Home is in charge of arrangements. An online guestbook is available at www.davesculbertsonfuneralhome.com.
HANNAH
Jean Hannah, 88 of Decherd, entered into eternal rest on Tuesday, July 9, 2019, at Southern Tennessee Regional Health Systems. Visitation was held 5-8 p.m. Thursday, July 11, at Moore-Cortner Funeral Home. Funeral services were held at 2 p.m. Friday, July 12, in the Moore-Cortner Chapel.  Interment at Mt. Garner Cemetery. Moore-Cortner Funeral Home is in charge of arrangements.
McKILL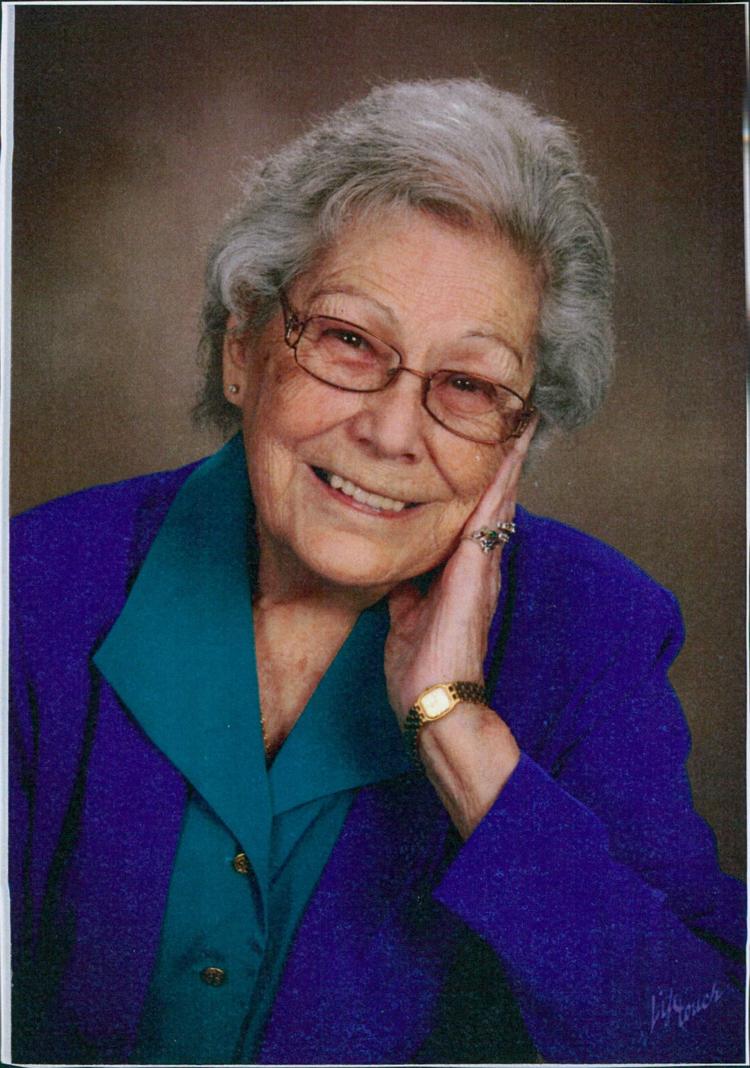 Funeral services for Mrs. Mary Ellen McKill, 88, of Tullahoma, will be conducted at 2 p.m. on Sunday, July 14, at Tullahoma Funeral Home. Burial will follow in Rose Hill Memorial Gardens. Visitation with the family will be from 1 p.m. until the service time on Sunday, July 14, at the funeral home. Mrs. McKill passed away on Thursday, July 11, 2019, at Tennova Healthcare Harton. Mary was born in Pawnee, Oklahoma, the daughter of the late Opal Grim. She was a member of the First Baptist Church of Tullahoma and the Red Hat Society of Tullahoma. She taught cake decorating at Middle Tennessee State University and Motlow College. She was a skilled seamstress. She also enjoyed gardening and was a master crocheter. She also loved to travel, having been to 49 states. But she especially loved to spend time with her grandchildren. In addition to her parents, she is preceded in death by her loving husband of 66 years, Monroe McKill; two brothers; one sister; one infant grandson. She is survived by four children, Susie Miller (Dwight), Cheryl Ladner (Kevin), Dale McKill (Debra), Jo Ellen Walker (Bobby); brother, Bill Grim of Norman, Oklahoma; nine grandchildren; nine great-grandchildren; and a host of nieces and nephews. The family would like to give special thanks to the staff at Brookdale Assisted Living for their loving care. Tullahoma Funeral Home is in charge of arrangements. An online guestbook is available at www.tullahomafuneralhome.com.