HOLDER
Elva June Holder, 72, of Cowan, died Monday, June 17, 2019, in Smyrna. Visitation was from 5-8 p.m. Wednesday, June 19, at Moore-Cortner Funeral Home. Funeral services were held at 11 a.m. Thursday, June 20, in the Moore-Cortner Chapel.  Interment at Franklin Memorial Gardens. Moore-Cortner Funeral Home is in charge of arrangements.
LEWIS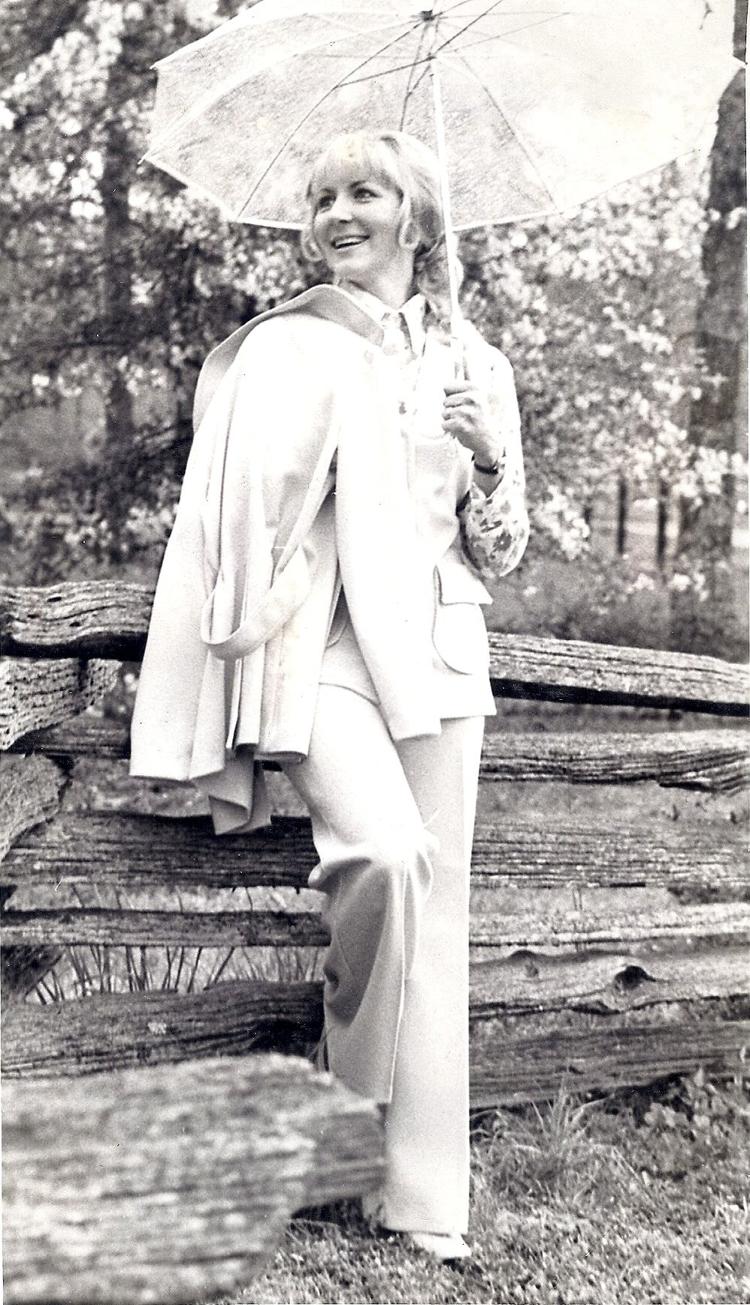 With the recent and unexpected passing of Susan Butler Lewis, all who know her agree that the world has lost both a bright light and one of those rare people who made an indelible positive impact on the lives of everyone she knew, whether they were family, friends or students. To the end, she was a voracious reader and scholar, who was always determined to keep learning. Her curiosity was boundless. Few could keep up with her, and most who knew her gave up trying. As her own mother used to say, "She burns her candle at both ends," but she loved being engaged in life. Most importantly, she was a faithful friend, devoted mother, doting grandmother and loving wife, always working as a champion on behalf of others. They can find comfort in the fact that she lived her life to the fullest, loved fiercely, was passionate about teaching, and always said she wouldn't change one thing about the life that she lived. She didn't wait for special occasions to use her fine china, or silver, and urged her children to live each day to the fullest. Just before her passing, she spent two weeks at her favorite destination, Pawleys Island, South Carolina.  A tradition of over 45 years, this was her "happy place," and she spent her last beach vacation riding waves with her grandchildren, reading while looking out at the ocean, rocking on the porch with her husband, Jim, and enjoying nightly laughter-filled family suppers (which she never cooked). 
Susan Butler Lewis was born to Dr. Edwin M. Butler and Redolia Davis Butler on February, 23, 1940, in Centreville, Mississippi, where her father, stationed at Camp Van Dorn, served as a physician to U.S. troops during World War II.  In 1946, she moved to Natchez, Mississippi. Soon after, she would meet the boy she would later marry. 58 years later, he still vividly remembers the first time he saw her while on his bike behind F.H. Burns' Shoe Store in downtown Natchez. He tells of watching a girl with curly blonde hair get out of a car, slam the door, and stomp purposefully away while her mother followed behind. Those who were fortunate enough to know Susan will not be surprised at this account. Even at that young age she was a force of nature and continued to be her entire life.
Growing up in Natchez she had a happy childhood with a loving family and devoted friends. She was a member of the First United Methodist Church and active in dance, Little Theater, horseback riding, and bayou vine swinging. While at Natchez High School, Susan was voted as a Class Favorite, and Most Popular, and was a member of the drill team.  She served on the Royal Court of the Pilgrimage Garden Club and Pageant and was a runner up in the first Miss Natchez Pageant.
After graduating from Natchez High School in 1957, Susan spent her first two years of college at Mississippi State College for Women (or "The W" as it was called back then), in Columbus, Mississippi.  While there, Susan proved herself as a scholar. A philosophy major, she was chosen as Vice President of her class, Secretary of the student body, and dorm president.  Susan was also selected for induction in The Lantern Society for outstanding leadership and scholarship, Kappa Mu Epsilon Math Club, and the Hottentots - a group of 35 outstanding women from the college. In addition to participating in student government, Theater Guild, and Palette and Brush, Susan was also welcomed into such social organizations as the Rosettes, for women selected for their beauty and charm, as well as the Rogues, a social group known as the "fun-loving cavaliers of the 20th century." Ever fearless, in the summer of 1959 she went to work at Yellowstone National Park, where she delighted in rock climbing and dirt biking, and survived a deadly 7.25 magnitude earthquake. 
In 1959, Susan continued her education at the University of Mississippi in Oxford and continued to embrace both scholarship and social opportunities. While at Ole Miss, she was selected for Mortar Board and Phi Sigma Tau honorary society and served as a member of the Philosophy Society. She pledged the Alpha Mu chapter of Kappa Delta sorority, as did her younger sister, two of her daughters, and, in 2017, her only granddaughter.  While in college Susan also played the guitar and sang in coffee houses. In 1961, Susan was awarded a Bachelor of Arts Degree in both English and Philosophy.
Susan married Dr. James Waller Lambuth Lewis, of Natchez, on April 3, 1961. A fellow student at Ole Miss, "Jim" had been a fixture in her life since the age of 10 when he became close friends with her brother, Edwin Jr. He was at the Butler house so often that he had a place at their dinner table. But it was not until they were at university together that they began to date. Following their marriage, they lived in Colonial Beach, Virginia, where Jim worked at the Dahlgren Naval Weapons Laboratory and where they welcomed their first child, Lisa. They returned to Oxford, Mississippi, where Susan worked as a disc jockey while Jim earned his doctorate in Physics – the first PhD graduate in Physics since the late 1800s. It was in Oxford that they had their second daughter, Amy.
After Oxford, Susan and family found their home in the town of Tullahoma, Tennessee, where Jim worked at AEDC, and later the University of Tennessee Space Institute, where he was one of the founders of the Center for Laser Applications. They had their third child, Megan, in 1968 and soon after headed to Belfast, Northern Ireland, where Jim had been awarded a British Crown post-doctoral fellowship at Queens University, the only American to receive that prestigious honor. They returned to Tullahoma where Susan embraced her role as mother to her three daughters. She cultivated many close friendships and made a home where all her children's friends felt welcome. During her time in Tullahoma, she was a member of First Presbyterian Church, the Tullahoma Women's Club, the AEDC Women's Club, served as a troop leader for the Girl Scouts, and was active in the South Jackson Civic Center as well as a multitude of other school and community-related activities. Susan enjoyed traveling abroad and spending time every summer at Pawleys Island.
In 1980, Susan began work on her Masters degree in English at Middle Tennessee State University, which she would complete in 1983 with a perfect 4.0 grade point average. She took up teaching as her profession and her calling, and in 1981 Susan joined the English Department at Tullahoma High School where she taught Literature and Composition. During her 11-year tenure there she touched the lives of many students who continue to remember the positive impact she had on them. Her devotion to them was well known.
In 1992, Susan became a professor of English at Motlow Community College. She was a passionate advisor and editor to the College literary magazine, The Distillery, and organized and directed the Tennessee Teaching Shakespeare Festival. Susan held memberships and was an active participant in the following: Motlow Ladies Philanthropic Society, National Philological Association, the Motlow Storyteller's Conference, the Modern Language Association, and the National Council of Teachers of English, among others.
She served as a beloved mentor to her students, the kind of teacher who kept her students interested and motivated.  When she taught ballads, she brought her guitar and sang them, because as she said, "ballads were meant to be sung." In 1993 Susan was awarded a Doctorate of Arts Fellowship at MTSU, and the next year she completed the coursework requirements for the degree Doctor of Arts. At MTSU, she was also awarded both the Frazier Writing Award and the Peck Award for Outstanding Student for English Studies.
Throughout her professional life, Susan embraced the continued pursuit of knowledge. She presented scholarly papers regionally, nationally and internationally at numerous literary conferences, including, the International Congress on Medieval Studies, the West Virginia Shakespeare and Renaissance Conference, and the annual Philological Association conferences, and in 1998 she served as a delegate and presenter at the Conference of the International Society for the Study of European Ideals in Haifa, Israel. Many of her papers were selected for publication.
After retiring from Motlow in 2011, Susan devoted her time to her family and close friends and especially to her four grandchildren. In 2012 she became a member of the P.E.O. Sisterhood, an international philanthropic educational organization. She always looked forward to the meetings and events. She served as recording secretary and was the chapter delegate for the Cottey College scholarship committee and served on various scholarship projects. 
Susan's greatest joy was her family: Her husband of 58 years, Dr. James Waller Lambuth Lewis, her three daughters - Lisa Lambuth Lewis, Amy Susan Lewis (Hyams), and Megan Butler Lewis (Eidt) – her sons-in-law Brent Hyams and Michael Eidt, and her adored grandchildren: Susannah Butler Eidt (20), Harrison Lambuth Crawford Eidt (18), Lewis Butler Hyams (14), and Fentress Lambuth Hyams (12). She also leaves a beloved sister, Marion Butler Harding, two brothers-in-law, and nephews Thomas Butler Harding, South Lewis, Fletcher Lewis, and two sisterly cousins Ella Lou Butler Cox and Judy Butler McCollum and their families, as well as many other beloved family members. Words cannot convey the magnitude of the loss they and her close friends have suffered.  Please keep them in your thoughts and prayers. She is preceded in death by her father, Dr. Edwin M. Butler, her mother, Redolia Davis Butler, and her brother Edwin M. Butler, Jr.
To honor her legacy, The Susan Butler Lewis Memorial Scholarship has been established in her name at Motlow College. Nothing would please her more than to continue to help encourage young people in their pursuit of higher learning. You may donate online via PayPal through the following link: http://www.mscc.edu/advancement, or through the Motlow Foundation Facebook page. After submitting, please designate The Susan Lewis Scholarship in the Special Instructions section. You may also mail a contribution to the Motlow College Foundation specifying The Susan Lewis Scholarship to the following address: P.O. Box 8500 Dept. 160, Lynchburg, TN 37352-8500.
A memorial/celebration of life will held be held at a future date and will be announced in both print and social media.
PICKETT
Jerry Dwight Pickett, 54, of Belvidere, died Wednesday, June 19, 2019 at his residence. Visitation was 5-8 p.m. Friday at Moore-Cortner Funeral Home. Funeral services were 11 a.m. Saturday, June 22, at Moore-Cortner Chapel.  Moore-Cortner Funeral Home is in charge of arrangements.
SANDERS
Naomi Johnson Sanders, 89, July 5, 1929 - June 19, 2019.
SCHICK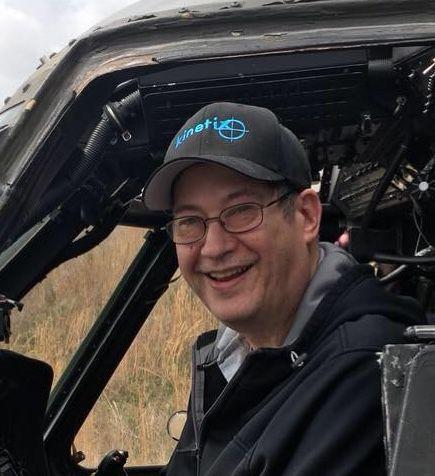 Robert "Robin" Oldham Schick passed away Wednesday May 15, 2019, at Vanderbilt University Medical Center. He was born July 4, 1955, to the late James William Schick, Sr. and Dola Thornsberry Schick, also deceased. Survivors include brothers James William Schick, Jr. (Shirley) of Bellevue and Hank Schick of Tullahoma; sister Grace Anne Schick Hoppel (Chuck) of Cleveland, Ohio; James William Schick, III, nephew; Leigh Birdsong, niece; Chip Hoppel, nephew; Robyn Aiken, niece; and Daryn Adelstein, niece. Robert also leaves behind many, many friends and his beloved cat, Constance. A Celebration of Life for Robin will be held at 3 p.m. on Saturday, June 29, at London's Sports Bar in Tullahoma. The family welcomes any and all that knew him.