BARNES
Clara Mae Barnes, 85, passed away on June 6, 2019.
BEAVERS
Mrs. Hattie Lee Beavers, 81, of Tullahoma, passed away Wednesday, June 5, 2019, at Vanderbilt University Medical Center surrounded by her family. She was born in Jackson, the daughter of the late Robert and Mary Woodrow. Hattie was a very talented artist who had several paintings displayed in the Manchester art shows. She was also a talented seamstress, loved to do crafts and also enjoyed gardening and tending to her flowers when she was able. Hattie was a big fan of Elvis. In addition to her parents, Hattie was preceded in death by her brother, George Brown; sister, Mary Anna Moore. She is survived by her daughter, Kim Petty Higdon (Ronald) of Vine Grove, Kentucky; grandchildren, Jennifer Swack (Ryan) of Manchester, Adam Green (Vanessa) of Beechgrove, Matthew Higdon (Jessica) Goose Creek, South Carolina; great grandchildren, Braxton and Branson Swack, Easton and Case Green, Bella and Charlotte Higdon; sister, Earline Flutz of Murfreesboro. No services are scheduled at this time. Tullahoma Funeral Home is honored to serve The Beavers Family and asks that you sign the guest book at www.tullahomafuneralhome.com.
BENNER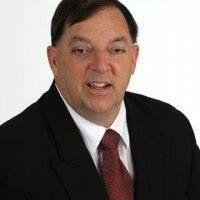 Charles Mark Benner, 66, passed away Friday, May 31, 2019. Mark was born July 23, 1953, in Tullahoma. He was a loving husband, father and grandfather. He was preceded in death by his parents Charles and Sara Benner and a daughter, Adiren Neal. His surviving family includes his wife, Cherie Benner; daughters, Kendra Cuellar (Joe), Tabitha Benner Robertson (Kenny), Jennifer Benner Owens; and 12 grandchildren. Visitation services will be held in Madison at Legacy Chapel Funeral Home from 5-8 p.m. on Tuesday, June 11.
HART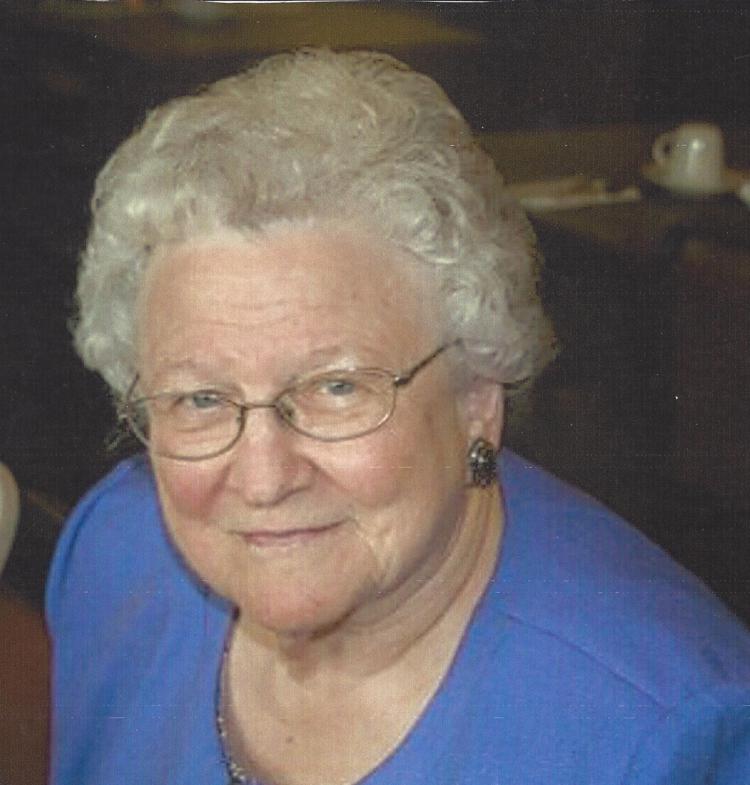 Edrie Eades Hart, 86, of Tullahoma, formerly of Springfield, Arkansas, passed away on June 2, 2019.   Ms. Hart was born October 9, 1932, in Formosa, Arkansas, the oldest of four children to Thomas and Mattie Bowling Eades.  She loved talking, her favorite times spent talking to family and friends. Edrie met Jack Hart, her future husband, in southern California in the late 1950's. They were married in the late 1950's and in 1961, their only child, Kenton was born. The family moved a few times in southern California and in 1968 they moved to Arkansas to live close to her parents Tom and Mattie Eades. Edrie had a stroke in 2006 and needed to move close to Kent so he and his family could help her when needed. She had a car accident in January 2016 and later another stroke and needed to move to assisted living. She lived from 2016 until 2019 at Morning Pointe in Tullahoma until she passed away. She is preceded in death by her parents, husband, two brothers, Wilburn and Charles Eades. Edrie is survived by her son: Kenton Hart and wife Kim; their two children: Alex and Linley Hart all of Tullahoma; sister: Lola Eades Courtright of Abalene, Texas, along with many friends.  Graveside services were Wednesday, June 5, at Halbrook Cemetery. Service and arrangements are by Bob Neal and Sons Funeral Home in Morrilton, Arkansas.
HUNTER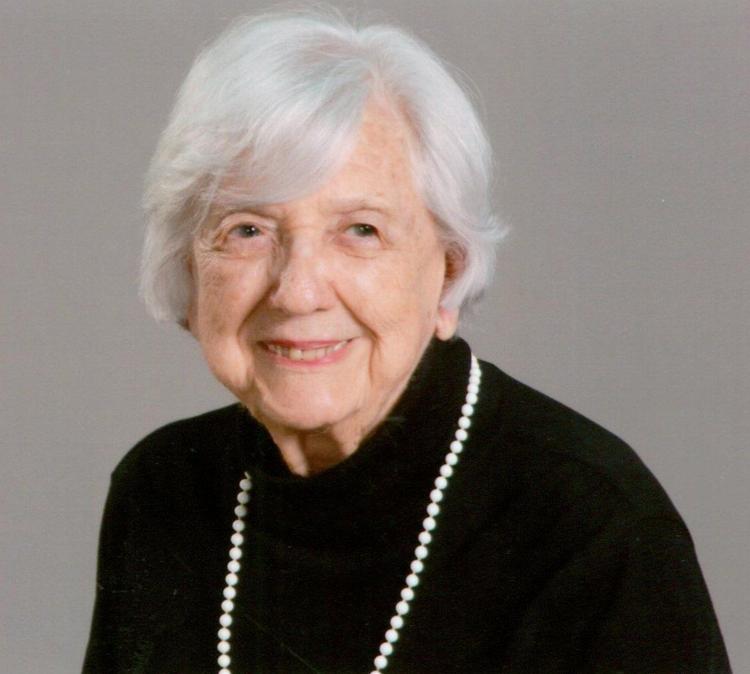 Juanita Alexander Hunter passed away on Tuesday, June 4, 2019 at the age of 92. She was born on May 23, 1927, to the late John and Ora Alexander of Franklin County. A native of Franklin County, Mrs. Hunter was a resident of Tullahoma for many years. She was a 1944 graduate of Franklin County High School in Winchester and was employed as the personnel secretary for Genesco in Tullahoma for several years. She later completed college courses at Peabody College in Nashville. Mrs. Hunter was a member of First United Methodist Church in Tullahoma and was an active member of The Daughters of the American Revolution; The Upper Cumberland Chapter of the Daughters of 1812; Ladies Hermitage Association of Nashville, as well as several local civic organizations. She was a co-founder of The Foundation for the Preservation of Oakwood Cemetery in Tullahoma. Mrs. Hunter was preceded in death by her husband of 50 years, Dr. Dale O. Hunter, Sr.; parents, John Vincent Alexander and Ora Weaver Alexander; sisters, Betty Jane Alexander (twin sister of Wayne) and Marie Alexander Cowie; and brother-in-law, John Alexander. Mrs. Hunter is survived by three children, Dr. Dale O. Hunter, Jr. (Allie), Karen Hunter Wells (Rick) and Jane Hunter Eggleston (Vincent); two grandchildren, Stacy Eggleston McWhorter (Brandon) and Leslie Eggleston (Erin); four great-grandchildren, Barrett, Christian, Bella and Brooklyn (due in July); two brothers, Bob Alexander (Betty) and Wayne Alexander (Jeannie); and sister, Johnnie Alexander. Visitation will be held on Thursday, June 6, from 5-8 p.m. at Kilgore Funeral Home, with the funeral on Friday, June 7, at 11 a.m. at First United Methodist Church in Tullahoma. A private burial will take place at Oakwood Cemetery in Tullahoma. Memorials may be made to the Tullahoma First United Methodist Church, 208 West Lauderdale St., Tullahoma, TN 37388 or a charity of your choice. The family would like to thank all the personnel of Morning Pointe Assisted Living in Tullahoma; Tennova (Harton) Hospital in Tullahoma and NHC Tullahoma, who all provided care for our loved one. Kilgore Funeral Home is in charge of arrangements.
MOFFAT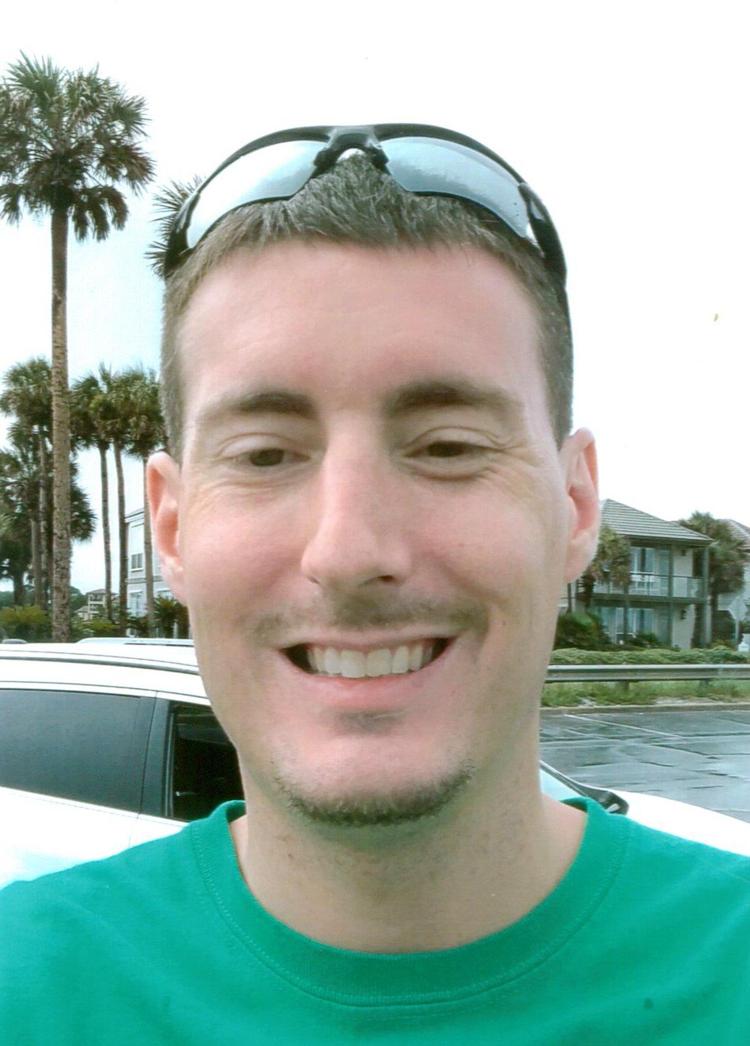 James Richard Moffat, of Tullahoma, passed this life on Sunday, June 2, 2019, at the age of 33. James was born in Winchester to the late Richard Paul Moffat and Rebecca Robertson Moffat who survives. He enjoyed bowling, fishing and spending time with his family. In addition to his father, James was preceded in death by his grandparents, Paul and Joann Moffat and Hubert and Jean Robertson. In addition to his mother, he is survived by one sister, Laura Hendrix (Wesley) of Tullahoma; aunts, Janette Keblesh, Paula Moffat and Dolly Moffat all of Canton, Ohio, and Brenda Elliott of Tullahoma; cousins, Shay, Kaylee and Michael Moffat; uncle, Hubert Robertson (Sheila) of Lynchburg; the mother of his children, Jennifer Lewis of Tullahoma; and his three children, MaKayla Sorrells Moffat, Jaxxon Moffat and Elizabeth Lewis. Visitation will be held on Friday, June 7, at Kilgore Funeral Home from 5-8 p.m. The funeral service will he held on Saturday, June 8, at 11 a.m. in the Kilgore Funeral Home Chapel with Pastor Jim Norman officiating. Burial will follow at Concord Cemetery in Tullahoma. For those who wish, in lieu of flowers, donations may be made to Blue Monarch, P.O. Box 1207, Monteagle, TN 37356. Kilgore Funeral Home is in charge of arrangements.
WILSON
Norma Jean Rogers Wilson, 88, died Tuesday June 4, 2019.