ALLEN
ALLEN, Elsie B. Ramsey, 99, of Fredericktown, Missouri, passed this life Tuesday, Oct. 30, 2018. Mrs. Allen was born in Adairville, Kentucky, the fourth of eight children, to the late Thomas Elrod and Ina Geneva Hankins Ramsey. Elsie married Emmett Jones Allen on December 26, 1934, and to this union five children were born. They moved to Tullahoma in 1942. Emmett started and pastored several churches, serving as the Pastor of the Emmanuel Church of Christ until his death 1972. Elsie was a member of the Pentecostal Faith, and was a member of Calvary Church in Fredericktown. In addition to her parents and husband, Elsie is preceded in death by two brothers, Johnny and Clarence Ramsey; four sisters, Felcie Allen, Evelyn Williams, Hazel Ramsey, and Louise Allen; and two grandchildren, Bradley Todd Allen and Christy LynnAllen. She is survived by three sons, W.L. Allen of Cookeville, Edwin Allen and his wife Ann of Murfreesboro, and Danny Allen and his wife Barbara; two daughters, Ina Sonnenthal and her husband Bill of Brunswick, Georgia, and Freida Allen of Fredericktown; one brother, Ed Ramsey of Ormond Beach, Florida; 10 grandchildren; 18 great-grandchildren; and four great-great-grandchildren. Elsie will also be remembered by many friends, and left a lasting impression on all who met her. Visitation for was held from noon to 2 p.m. on Saturday, Nov. 3 at Kilgore Funeral Home. Funeral Services will immediately follow at 2 p.m. in the Kilgore Funeral Home Chapel with Bro. Philip Swinford officiating. Burial will follow at Rose Hill Memorial Garden. Kilgore Funeral Home in charge of arrangements.
BETTIS
BETTIS, Christine Thornton, 89, of Tullahoma, entered into rest Oct. 31, 2018, at Life Care Center of Tullahoma. Christine played collegiate basketball and softball at Tennessee Wesleyan College in Athens. Mrs. Bettis retired from the Tullahoma City School System in 1986 after 30 years of service. She was a Physical Education teacher, basketball coach and cheerleader sponsor. After retirement she and husband moved to Ellenton, Florida. Mrs. Bettis is preceded in death by her parents Palmer and Alma Thornton; husband, Ray Bettis; brothers, Baxter Thornton, Robert Thornton and Judson Thornton; sisters, Nancy Thornton and Faye Thornton Greene. She is survived by her daughter, Kay Bettis Scoggins of Tullahoma; sister, Marie Goforth of Wears Valley; grandchildren Hunter Scoggins and Rachel Scoggins both of Nashville; and a host of nieces and nephews. A celebration of life will be held at a later date in Chestnut Hill, where Mrs. Bettis was raised. Memorial contributions can be made in Christine's honor to Alzheimer's of Tennessee, 801 Kingston Ave., Knoxville, TN 37919-9933. Tullahoma Funeral Home is in charge of arrangements. On online guestbook is available at www.tullahomafuneralhome.com.
RAY
RAY, Joni Shayne, 45, of Hermitage, passed away Tuesday, Oct. 30, 2018, at Tri-Star Summit Hospital in Nashville. Visitation was held from 1 to 3 p.m. Saturday, Nov. 3, at Moore-Cortner Funeral Home. A memorial service followed at 3 p.m. Moore-Cortner Funeral Home is in charge of arrangements.
VAN CLEAVE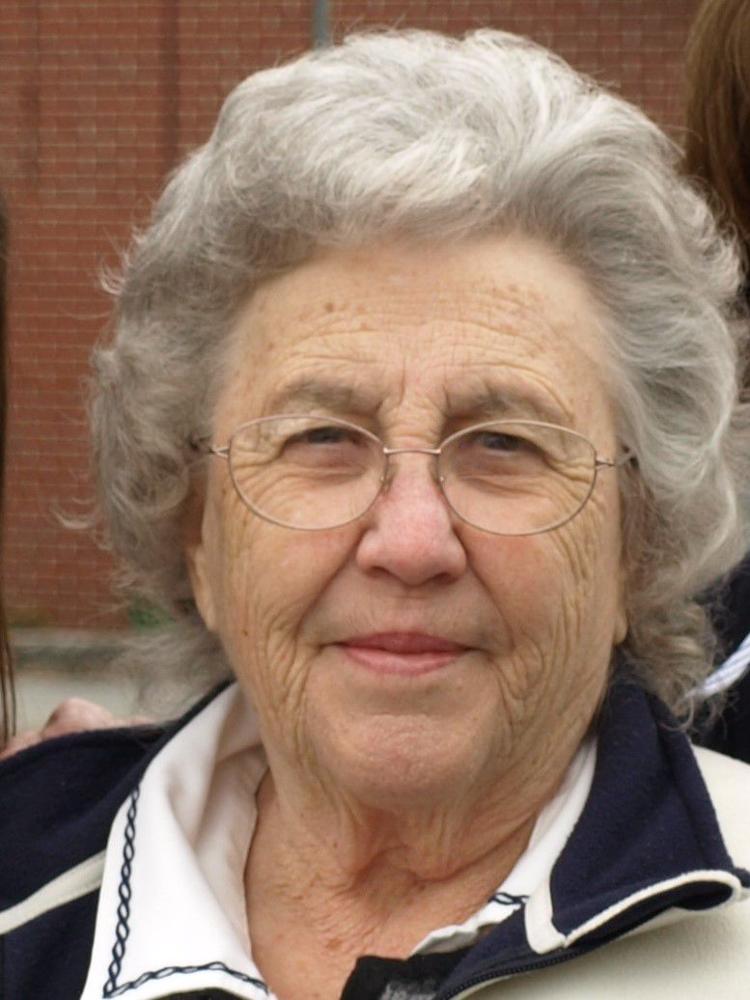 VAN CLEAVE, Marie Bianconi, 94, of Tullahoma passed away Wednesday, October 31, 2018 at Life Care of Tullahoma. Funeral services will be conducted at 3 p.m. Sunday, November 4, at the First Presbyterian Church in Tullahoma with Dr. Stephen Yates officiating. Visitation with the family will be from 1 p.m. until the service time. Mrs. Van Cleave, a native of Nashville, was the daughter of the late William Laurence and Susan Elizabeth McGovern. She was a graduate of West High School of Nashville and the University of Tennessee. She and her husband enjoyed extensive foreign travel, Mrs. Van Cleave was an avid reader and member of the Board of Coffee County Lannom Memorial Library and a member of the First Presbyterian Church. She had a passionate love for her children, grandchildren and all her family. In addition to her parents, she was preceded in death by her husband, James Van Cleave; brothers William Owen Bianconi, Thomas Anthony Bianconi and Owen McGovern Bianconi; and one grandchild, James Van Cleave. Mrs. Van Cleave is survived by three sons, Frank Van Cleave and his wife, Claudia of Lynchburg, John Van Cleave and his wife, Mary Layne of Brentwood and Tom Van Cleave of Flowery Branch, Georgia; four grandchildren, Lauren Van Cleave, Andrew Van Cleave, Lindsey Van Cleave and Renee' Crandall and her husband, Keith; and three great-grandchildren. Daves-Culbertson Funeral Home is in charge of arrangements. An online guestbook is available at www.davesculbertsonfuneralhome.com.
*In the Sunday, Nov. 4, print edition, photos of Christine Bettis and Marie Van Cleave were inadvertently placed on the page next to the wrong obit.  We will reprint both obituaries in the Wednesday, Nov. 7, edition. They appear next to the correct obituary on this page.  We apologize for the error.