BRANCH
Beatrice Taylor Branch, 95, of Tullahoma, passed away on Wednesday, Nov. 6, 2019 at Bailey Manor in Winchester. Visitation will be from 10 a.m. to noon Saturday, Nov. 9 at Moore-Cortner Funeral Home.  Funeral Service will follow at noon in the Moore-Cortner Chapel with Rev. Carl Tucker officiating.  Interment will be at Winchester Memorial Park.  Moore-Cortner Funeral Home is in charge of arrangements.
CAMPBELL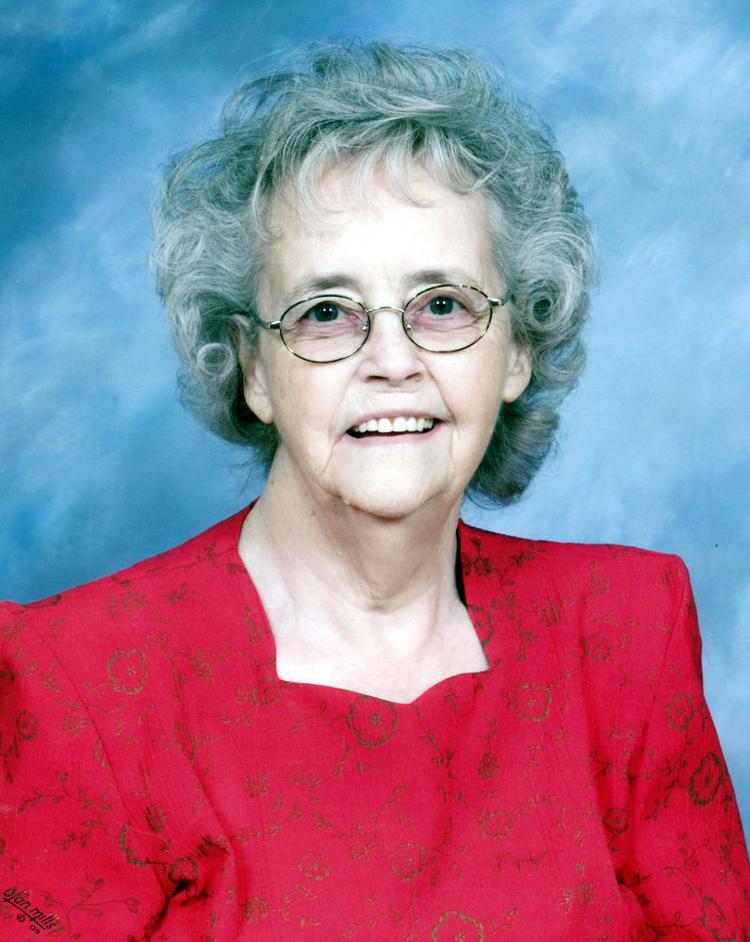 Charlene Lee Campbell, 90, left her earthly home early on the morning of Nov. 5, 2019 to meet her Savior and Lord. She had given her life to Jesus as a young teenager and faithfully served him in all areas of her church.  She was a member of Brownington Church of the Nazarene for more than fifty years.  Jesus was her source of strength in all of life.  She taught Sunday School, sung in the choir, served on the board and was missionary president for over thirty-five years. She went on three mission trips helping in Haiti, Dominican Republic, and Ecuador. Her life was well-lived and a blessing to all who knew her. She was employed for thirty-six years at Castner Knotts-Dillards and managed the alteration department.  Charlene was preceded in death by her parents, Charlie and Lennie Lee; former husband, Clint Campbell; daughter, Alice Lynn Byrom; sons, Nelson Campbell, Timothy Campbell, and infant Nathan Patrick Campbell; sisters, Juanetz McCaskill, Hope Farrar, and Sylvia Smith; and brothers, Jimmy Lee, Charles Lee, and John Paul Lee.  She is survived by daughter, Felicia (Joe) Byrom of Winchester; son, Joseph (Beverly) Campbell of Normandy; sister, Judy Barrow of Baytown, Texas; sister-in-law, Gladys Lee of Huntland; grandchildren, Chris (Becky) Byrom of Lynchburg, Jason (Jackie) Byrom of Lynchburg, Dawn Millsaps of Winchester, and Jason (Linda) Steele of Tullahoma; and eight great-grandchildren. Funeral services were held Friday, Nov. 8 in the Moore-Cortner Chapel with Rev. William Brunosky and Rev. Richard Reed officiating. Burial followed at Brownington Nazarene Cemetery. Moore-Cortner Funeral Home was in charge of arrangements. 
HAWKERSMITH
Wayne Boyd Hawkersmith, 75, of Mt Juliet (formerly of Winchester), passed away on Monday, Nov. 4, 2019 at McKendree Village in Hermitage. A memorial service was held Nov. 7 in the Moore-Cortner Chapel with Dr. Rudy Holland officiating. Moore-Cortner Funeral Home was in charge of arrangements.
LOWE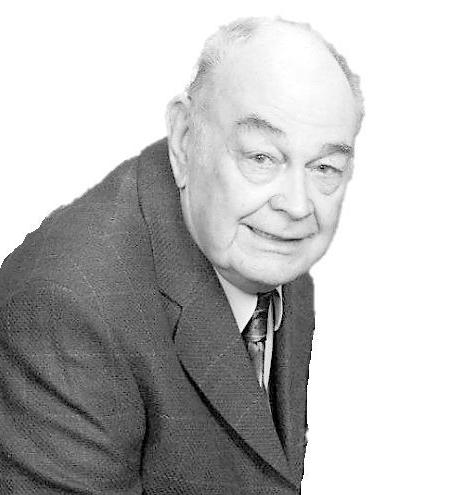 William Wesley Lowe Jr., 89, of Hendersonville, beloved father and grandfather, passed away unexpectedly in October 2019. He was born in Nashville, Tennessee on April 2, 1930. He was preceded in death by his parents William Wesley Lowe Sr. and Amelia Rachel Ransom Lowe of Nashville and brother, Fred Lowe of Goodlettsville. One of his first jobs as a teenager was at Ernest Hardison Seed Company on Broadway in Nashville followed by several years as a railway clerk with the Tennessee Central Railway Company.  Mr. Lowe was employed by Western Electric Company of Nashville for approximately 30 years before retiring as general manager from Southern Communications Federal Credit Union in Nashville, Tennessee.  He also served on the board of directors at Wesco Federal Credit Union, an affiliate of Western Electric. William Lowe was a skilled fisherman and avid hunter with a tremendous love of the outdoors and nature.  He was a prolific knife and gun collector and a lifelong member of the NRA.  He was a talented craftsman in woodworking and leather work.  He could create and build nearly anything, including knives and gun handles by hand.  He was certified in small engine repair and served the community as a notary public for many years. He is survived by daughter LaVonna Kay Gunn (Dwain) of Tullahoma, granddaughters Tonya Gunn Morrison (Paul) of Normandy and Tara Gunn of Tullahoma. His Celebration of Life service was held Nov. 2, 2019 at Hendersonville Memory Gardens. The service was officiated by Pastor Walter George of Calvary Pentecostal Church in Nashville. In lieu of flowers, donations in his memory may be made to the Arbor Day Foundation (arborday.org).
 NIXON
Memorial service for Robert "Bob" Dale Nixon, 64, of Tullahoma, will be conducted at 2 p.m. Saturday, Nov. 9at Tullahoma Funeral Home. Mr. Nixon passed from this life on Sunday, Nov. 3, 2019 at his residence. Bob enjoyed hiking, kayaking, target shooting and spending time outdoors. He loved Atlanta Braves Baseball and Georgia Tech Football. But he especially loved his grandchildren and spending time with them. He was a loving brother, father and grandfather. Bob is also preceded in death by his parents, Lester and Vivian Streetman. He is survived by four sons, Jeff Nixon (Jennifer), Justin Nixon (Stacy), Jason Nixon and Joel Nixon; special friend, Susan Clem; brothers, Jim Nixon, John Nixon (Leslie) and Larry Streetman (Angie Holt); sisters, Lori Bryan (David) and Laura Thielemann (R.C.); mother of his children, Leslie Nixon; three grandchildren, Taylor, Colton and Mackenzie Nixon. Tullahoma Funeral Home is honored to serve The Nixon Family and asks that you sign the guest book at www.tullahomafuneralhome.com. Tullahoma Funeral Home is in charge of arrangements.
PATTERSON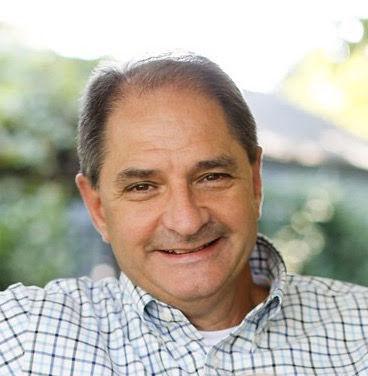 Michael Eugene Patterson, 59, died at home on Nov. 4, 2019, at the age of 59. Mike died as he lived – filled with gratitude and lovingkindness, his keen sense of humor intact, and with settled peace of mind. Mike lacked nothing in life that he valued. He enjoyed the knowledge and love of the Lord Jesus, contentment in his daily life with his wife Sandy, joy in every age and stage of the lives of their three children, the sweetness and hilarity of their grandchildren, deep friendships out-numbering his years, the satisfaction of decades of meaningful work, unchangeable holiday and Pawleys Island traditions, and warm relationships with so many people – the fruit of living in the welcome familiarity of the same place for nearly forty years. Mike will be sorely missed by all because he rarely missed an opportunity to show love and to share laughter – he loved and laughed abundantly. And, if there was a project to be designed or built, a problem to be solved, whether at work or at home, Mike was on it – done! Mike grew up in Tullahoma, Tennessee, where his parents, Jim and Weecy Patterson, still live. Mike came east to attend the University of Tennessee, graduated in 1981 with a degree in electrical engineering, and started his career at Lockwood Greene Engineers. Five years later he accepted an offer from KUB, where he worked happily and productively until his death. Mike and Sandy Bills met at UTK and were married in 1981. They joined Cedar Springs Presbyterian Church in 1985, which remains their church home. Mike and Sandy's family includes daughter Laura Lee and her husband Seth Starkey and their children, Sam, Charlie, and Betsy; son Drew Patterson and his partner Patrick D'Arcy; and son Hunter Patterson and his wife Kathryn and their son Mack. In addition to Mike's parents, Mike and Sandy's extended family includes Mike's sister Jean and her husband Rusty Shearer, their two children and a son-in-law; his sister Jeannine and her husband James Lynn and their two children and a son-in-law; Sandy's parents, Sam and Nancy Bills; Sandy's brother Bo Bills and his wife Kelly and their three children, son-in-law, and grandson; and Sandy's sister Dana and her husband Tom Traylor and their five children, four daughters-in-law, and eleven grandchildren. Mike shared exceptionally close friendships with his extended family – stories upon stories of that love will continue to be told with laughter and with tears. A service honoring Mike is Monday, Nov. 11 at 4 p.m. in the sanctuary of Cedar Springs Presbyterian Church. The family will greet guests following the service. A private graveside service with family will be at Cedar Springs Presbyterian Church Historical Cemetery. In lieu of flowers, memorial gifts may be mailed to Knoxville Young Life, P.O. Box 647, Knoxville, TN 37901, or at knoxville.younglife.org. Gentry Griffey Funeral Chapel is honored to serve the Patterson family and invites you to view and sign the online registry at www.gentrygriffey.com.
RICHARDS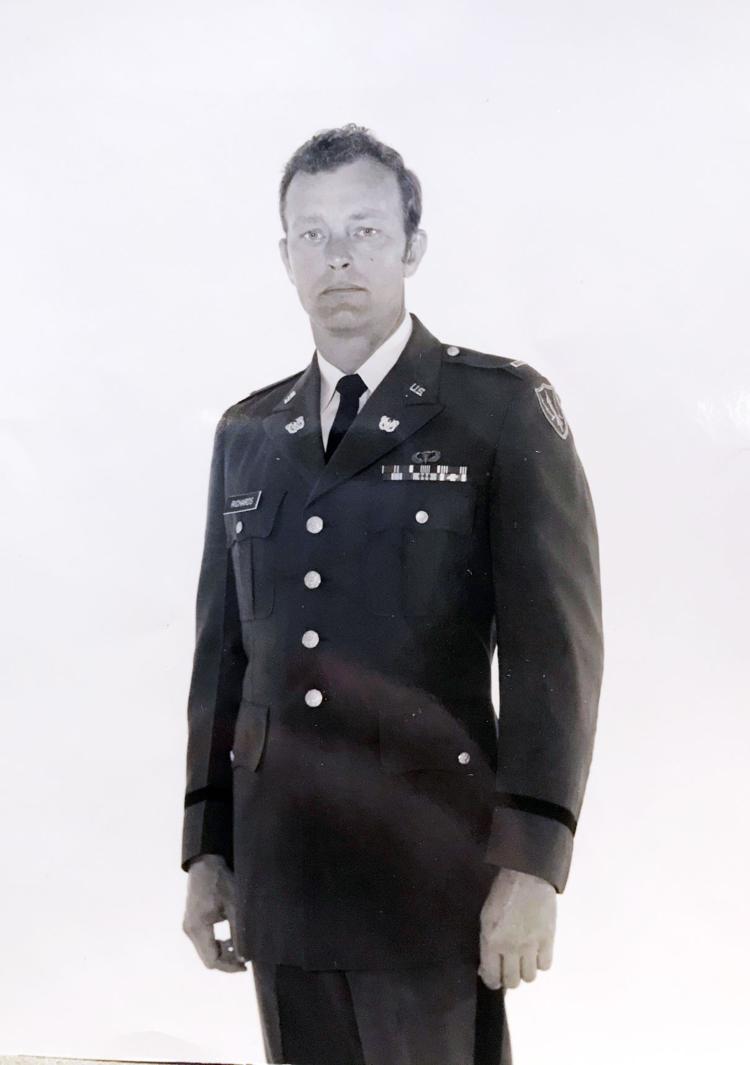 Robert Wilbur Richards, Jr., 85, of Tullahoma, passed away Tuesday, Nov. 5, 2019 at NHC of Tullahoma. He was born in Geneva, New York the son of the late Robert and Gertrude Richards. Robert was a retired veteran of the United States Army, having served two tours in Vietnam. He was an avid fisherman, loved to read and spend time in the garden. He attended St. Paul the Apostle Catholic Church in Tullahoma. In addition to his parents, Robert was preceded in death by his sisters, Betty Gaglianese and Inez Loman. He is survived by his loving wife of 41 years, Luise Richards; three daughters, Phyliss Karamarkovich (Kim), Desirei Millea (Tom) and Roberta Richards (Dan Fisher); and three grandchildren, Ian Karamarkovich, Alastair Karamarkovich, and Arden Karamarkovich. No services are scheduled at this time. Tullahoma Funeral Home is honored to serve The Richards Family and asks that you sign the guest book at www.tullahomafuneralhome.com. Tullahoma Funeral Home is in charge of arrangements.
SHORT
Dayne Rolman Short of Tullahoma, passed this life on Tuesday, Nov. 5, 2019 at Tennova Healthcare in Shelbyville at the age of 20. Dayne was born in Winchester to the late Georgia Rolman Short and Wayne Short who survives and worked in General Labor at Marine Masters. In addition to his mother, he was preceded in death by his sister, Stephanie Short; grandparents, Robert and Evelyn Rolman, James Short, and Glenis Payne; uncle, Johnny Short; and aunt, Sylvia Maxwell. Dayne is survived by his father, Wayne Short; his grandmother, Opal Payne; one brother, Chad Short; aunts, Annie Sue McKenzie (Junior), Wilma Clark, and Betty Jo Lewis; his loving niece, Sophia; and several cousins. Funeral service will be held on Saturday, Nov. 9 at a.m. in the Kilgore Funeral Home Chapel. Burial will follow at Smith's Chapel Cemetery in Moore County. Kilgore Funeral Home is in charge of arrangements.
STOCKTON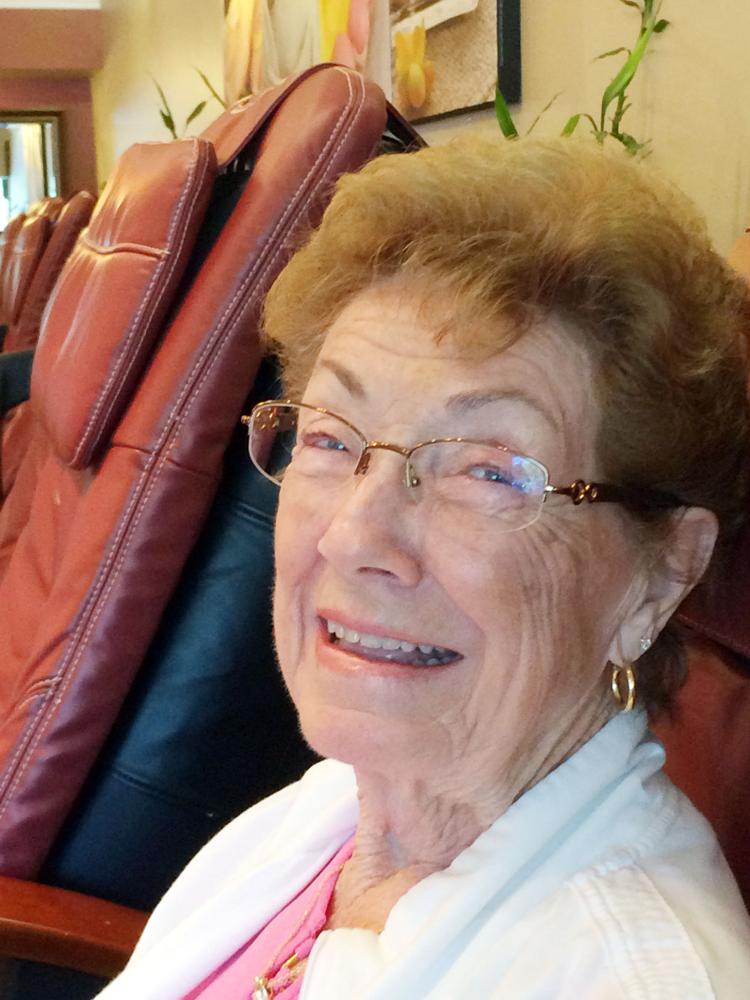 Elizabeth Stockton passed away on Thursday, Aug. 22, 2019, at the age of 83. She was born in Shelbyville, Tennessee on June 25, 1936. On July 1, 1955, she married James "Donald" Stockton, Sr. and they had three children, Donald, Jr., Debbie and Lesa. The Stockton's relocated their family to south Florida in 1961 and moved to Central Florida in 1974 before settling in Melbourne, Florida for over 26 years. The Stockton's enjoyed 55 years of marriage until Donald's passing in 2011. Elizabeth spent the last 8 years living in Tampa, Florida with her son and his wife. Elizabeth worked for Western Union for over 20 years and also worked for Harris Corporation while in Melbourne. While living in Tampa, Elizabeth enjoyed volunteering at the hospital in Dade City, Florida. She was an officer in the Order of the Eastern Star and she loved painting, sewing, shopping and spending time with her family. She is survived in death by her children, Don (Linda) Stockton , Debbie (Rudi) Trader, and Lesa Cardin; her grandchildren, Brady (Carly) Stockton, Chrissy Trader, Alisha (Adam) Chwala, Elaine (David) Fitzsimmons, Brooke Trader and Kim Trader; her great-grandchildren, Kelbi Graham, Averie Trader, Kyler Trader, Makyla Chwala, Kayden Trader, Calum Chwala, and Dawson Fitzsimmons; and her brother, Jerry Freeman. She was preceded in death by her parents and her husband. Elizabeth will be greatly missed and will always be cherished by those that knew and loved her. Services will be held on Saturday, Nov. 16 at Gospel Tabernacle Baptist Church, 965 Gourdneck Road, Tullahoma, Tennessee 37388.