RICKMAN 
Katherine "Kat" Lorene Johns Rickman passed away from this life at Life Care Center of Tullahoma on Tuesday, Nov.19, 2019 at age 102. She was a native of Marshall County and lived more than ninety-four years in Chapel Hill, TN which she loved and now returns. She has joined her husband, John R. "Ike" Rickman who died in 1996.  They had been married 63 years. Mrs. Rickman was also preceded in death by her father and mother, Lillard and Pearl Cromer Johns, five siblings and son-in-law, James Milton Major. She is survived by three children: Mary Johns Major of Tullahoma, John Robinson (Barb) Rickman of Tullahoma, and James Lillard (Judy) Rickman of Murfreesboro.  Mrs. Rickman leaves behind eight grandchildren and eighteen great grandchildren. The family wishes to express appreciation to all that showed such kindnesses in her final years with a special thanks to the staff and volunteers of Life Care Center for the excellent attention they provided. Visitation will be held at Lawrence Funeral Home in Chapel Hill on Saturday, Nov. 23 from 10 a.m. to p.m. with the funeral at 2 p.m. at Swanson Cemetery.
BERRY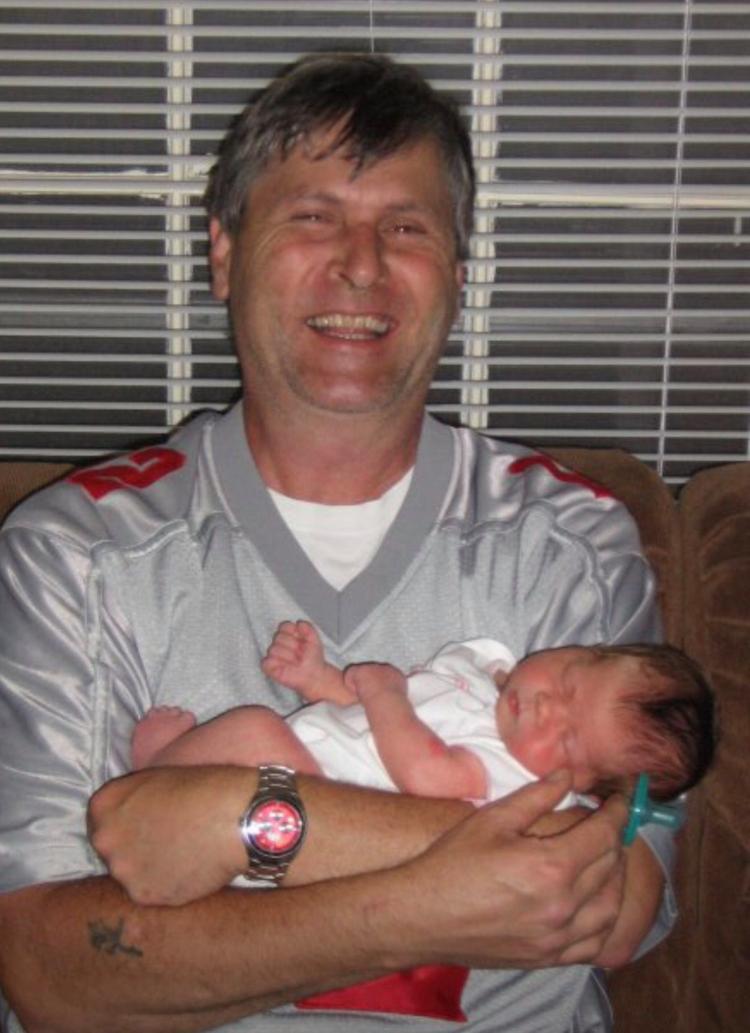 Donald Allen Berry, 60, passed away Sunday, Nov. 17, 2019, peacefully at his home in Rosarito, Mexico. Don was born April 4, 1959, to Donald and Patricia (Orris) Berry of Granville, Ohio. Don was a native of Zanesville, Ohio, and moved to Tullahoma after retiring from the Air Force in 1991. His children knew him as Dad, others knew him as Coach Berry, the guy who played music at the volleyball games, the loudest voice on Friday nights at the football games. Once you met Don, you never forgot him, and he never forgot you. Don loved family, dogs, fishing, music, and a good joke. Don always saw the best in people the best and believed in being kind to everyone. He also thought the world would be a better and smarter place if everyone listened to a little Bob Dylan. Don is survived by his sons Daniel and Bryan; daughter Emily (Berry) Dorn; mother Pat (Orris) Berry: brothers David, Daniel, and Dana; grandchildren Addison and Colton; and his faithful four-legged shadow Brutus. Don was preceded in death by his father, Donald Berry. A celebration of life will be held at 6 p.m. Tuesday, Nov. 26 at the Lions Club building located at 407 Lion's Club Lane in Tullahoma. In place of flowers, memorials can be made to the Tullahoma Animal Shelter.
HORTON 
Sarah Frances Henson Horton, 84, of Belvidere, passed away on Tuesday, Nov. 19, 2019. Funeral Services will be held at 2 p.m. Saturday, Nov. 23 in the Moore-Cortner Chapel with Rev. Allison Gilliham officiating.  Interment will follow at Maxwell Cemetery. Moore-Cortner Funeral Home is in charge of arrangements.
JETT 
Amanda Lynn Jett, 28, formerly of Flintville passed away on Nov. 6, 2019 in Pensacola, Fla. Amanda was born on Dec. 25, 1990 to Jean Rall Huck and the late Martin Allen Huck in Wellsboro, Pa. Amanda worked for several years at the Elora Pallet Shop. In her spare time she enjoyed being by the river, swimming, canoeing, fishing, playing pool and playing horse shoes. Amanda will be remembered by her family and friends as a loving, caring and giving person who had a great since of humor and fun to be around. In addition to her father she is preceded in death by her brother, Jason Huck; maternal grandparents, Arlene and Arthur Rall; and paternal grandfather, Ethel and Hughen Huck. Amanda is survived by her mother, Jean Huck of Flintville; children, Genesis and Jayden Jett; brothers, Ryan (Ashley) Huck of Fayetteville and Adam Huck of Flintville; nieces and nephews, Shyanna, Keller, Colton, Brannon, Ashton, Chelsea and Haley Huck, Rhiannian Whal, Pheonix Burrous and Bradley Simpson; special friends, Jessie King, Bryson King, and Shane Bowden. Visitation will be held Saturday, Nov. 30 from 11 a.m. to noon at Moore-Cortner Funeral Home with a celebration of life service following at noon with Rev. Lester Ashley officiating. Moore-Cortner Funeral Home is in charge of arrangements.