EVANS
Joe Michael Evans, 65, of Lynchburg, passed this life on Thursday, Aug. 1, 2019, at Southern Tennessee Regional Hospital. A Celebration of Life Service is planned from 5-7 p.m. at Tullahoma High School on Saturday, Aug. 10. Attendees are encouraged to dress casually (in UT gear if they have it). Born in Shelbyville, he was the son of the late J. C. and Orra Mae Damron Evans and grew up in the Tullahoma/Lynchburg area. He was a U.S. Navy veteran and a member of New Harmony Baptist Church. He was also a member of the Tennessee Squire Association and the Volunteers State Squires. He was a janitor at Tullahoma High School and loved his job. He enjoyed being around the kids and helping teach some "life skills." He also enjoyed playing trivia on Thursday nights at Las Fajitas in Manchester with his team the "Possum Fighters." In addition, he was an avid TN Vols Football fan. In addition to his parents, he was preceded in death by brother, Gary Edens, and sister, Regina Edens. He is survived by his loving wife, Earlene Evans, of Lynchburg; sons, Matthew Evans and his wife, LeAnne, of Hillsboro and David Evans and his wife, Keri, of Lynchburg; daughter, Jenny Southworth and her husband, Lance, of Lebanon; sisters, Linda Bohanan of Tullahoma, Terri Bailey and her husband, Greg, of Tullahoma and Sandra Sullins and her husband, Stan, of Woodbury and grandchildren, Ryan Evans, Giovanna Mangino-Southworth, Ashley, Olivia, Will and Sam Evans. Daves-Culbertson Funeral Home is in charge of arrangements. An online guestbook is available at www.davesculbertsonfuneralhome.com.
EVANS
Robert Richard Evans, 71, of Winchester, died Monday, Aug. 5, 2019, at St. Thomas Rutherford in Murfreesboro.  A Celebration of Life Service will be held at 3 p.m. on Wednesday, Aug. 7, at Bethel Methodist Church.  A Celebration of Life Service will be held at 1 p.m. Sept. 15, at the Homer Elks Lodge, 82 Cortland Street, Homer, NY 13077. Moore-Cortner Funeral Home is in charge of arrangements.
FLOYD
Buford Floyd, 95, died August 2, 2019.
GARRICK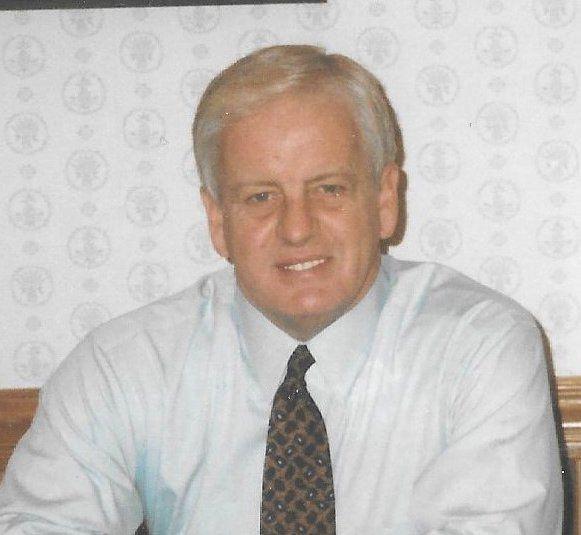 Bennie Ring Garrick, 72, of Tullahoma, passed this life on Saturday, Aug. 3, 2019, at his home, surrounded by his family. Mr. Garrick was born in Manchester to the late Bennie H. and Geneva Ring Garrick. Tullahoma has always had a special place in Bennie's heart. During his time at Tullahoma High School, Bennie was the president of his class his sophomore, junior, and senior years, and was elected Mr. THS his senior year. After graduating from THS, Bennie served his country proudly as a member of the U.S. Air Force in the Vietnam era. Over the years, Bennie became a well-known and loved face in the Tullahoma community through his 42 years at Trader's Bank, where he worked as a loan officer, board member and former president, and his involvement with numerous community service organizations. Bennie served as a Commander with the American Legion, a member of Big Brothers, The Tullahoma Rotary Club, former president of Lakewood Golf and Country Club, and was a Jack Daniels Squire. Bennie loved his alma mater, and continually supported and loved watching THS Football. He loved watching and playing football, golfing, fishing, hunting, skiing, trivia and serving the community he loved. He is survived by his life partner, Audrey Gail Shasteen; one son, Jay Wheeler Garrick; one stepson, Dustin Bouldin; one stepdaughter, Erin Schwartz and her husband Adam; one sister, Dorothy Tucker and her husband Carl; one nephew, Carl Tucker III; one niece, Stacey Hall; and grandchildren Aidan, Ashton, and Noah Jones, and Alan Schwartz Johnson. Visitation will be held from 5-8 p.m. Friday, Aug. 9, at Kilgore Funeral Home. Funeral services will take place at 2 p.m. Saturday, Aug. 10, in the Kilgore Funeral Home chapel with Bro. Jack Hice and John Olive officiating. Burial at Rose Hill Memorial Gardens. For those who wish, the family asks donations in Bennie's memory be made to either the Tullahoma Quarterback Club: PO Box 1795, Tullahoma, TN 37388; or The Eli Grow Foundation: 1406 Wilson Ave. Tullahoma, TN 37388. Bennie may have always been listed as #48, but he will always be #1 in our hearts. Kilgore Funeral Home is in charge of arrangements.
HILL
Frankie Lane Hill, 62, died Sunday Aug. 4, 2019. 
OWENS
Kimberly Sue Owens, 44, of Winchester, died Wednesday, July 31, 2019, at her residence. Visitation will be from 11 a.m. – 2 p.m. Friday, Aug. 9, at Moore-Cortner Funeral Home with funeral services following at 2 p.m. Interment will follow in Franklin Memorial Gardens. Moore-Cortner Funeral Home is in charge of arrangements.
POSEY
Jimmy Claborn Posey, 80, of Huntland, died Aug. 4, 2019, at Huntsville Hospital. He was born Jan 29, 1939, in Estill Fork, Alabama, to the late John C. and Nova E. (Burks) Posey. Private services are scheduled. Moore-Cortner Funeral Home is in charge of arrangements.
RIDDLE
James Everett Riddle, 99, died Monday, August 5, 2019.