ALEXANDER
Bettie Sue Alexander, 70, was born Oct. 5, 1949 and passed away Dec. 6, 2019.
BELL
Dennis Pike Bell, 78, of Tullahoma, passed away Tuesday, Dec. 2, 2019 at his residence. He was born in Coffee County, the son of the late Stokes and Emmer Bell. Dennis was a veteran of the United States Army.  He retired from Budweiser. He also attended Center Grove Baptist Church. He loved working on lawnmowers, digging for gold, fishing and watching westerns. He also enjoyed watching football and going to Tennessee Titans games. But he especially loved his family and his cats. In addition to his parents, Dennis was preceded in death by his sister, Ida Smith. He is survived by his loving wife of 59 years, Lena Bell; three daughters, Angela (Robert) Liles, Candye (Ronnie) Corne and Tracie Johnson; two brothers, Curtis (Mary) Bell and David (Brenda) Bell; one sister, Linda (Don) Anderson; brother-in-law, Dale Smith and nine grandchildren; and 10 great grandchildren. A memorial service will be held at a later date. Tullahoma Funeral Home is in charge of arrangements.
CARTER
Nancy Sue Knapper Carter, 73, of Winchester, passed away Friday, Dec. 6, 2019 at her residence surrounded by her loving family. Private family services will be held at a later date. Moore-Cortner Funeral Home is in charge of arrangements.
ERNST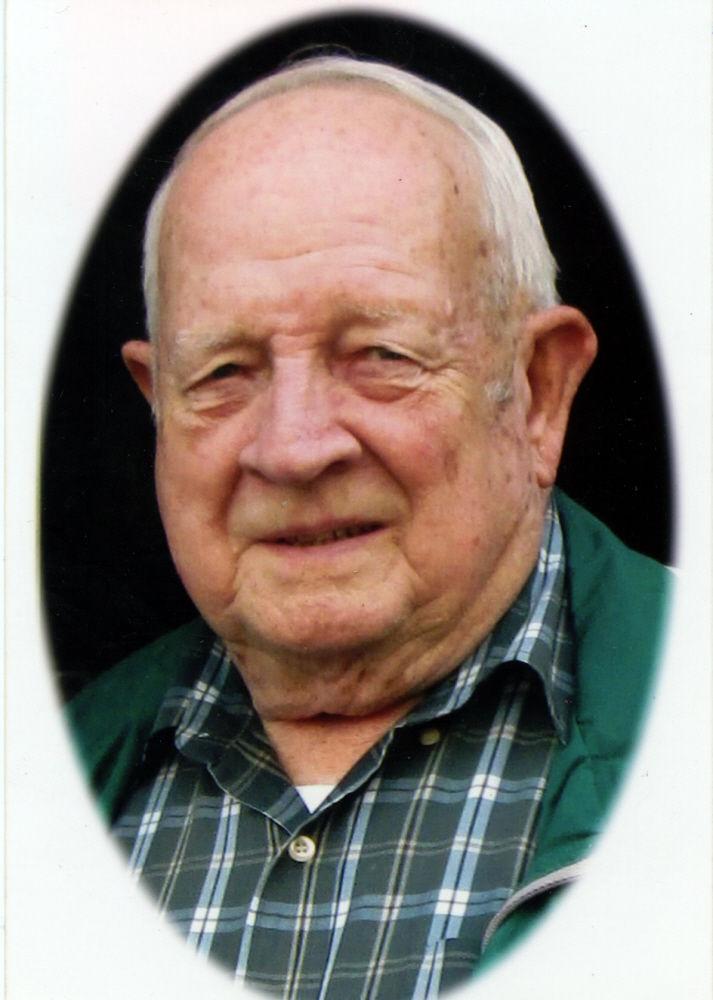 Frank Henry Ernst Jr., 91, of Tullahoma, passed away on Saturday, Dec. 7, 2019 at his residence surrounded by his loving family. He was born in Nashville on April 6, 1928 to the late Frank Henry Ernst Sr., and Josephine (McQuiddy) Ernst. Frank attended Peabody Demonstration School in the 1st-8th grade in Nashville. He graduated in 1947 from the prestigious Webb School in Bell Buckle before attending the University of Delaware in Newark. Frank was a veteran of the United States Army. Upon returning to the city he loved, Tullahoma, he became the payroll clerk for the Tennessee Overall Company which was owned by Taters and Ben Wilkins. It was at Tennessee Overall that he met his wife Vera Mae who was working as the company secretary. He later retired from government service after working for thirty years in the ABMA, NASA, DOD, and DECHS departments. He had been a devoted member of Marble Plains Baptist Church since 1955 and had served in many capacities of the church. He co-authored with his wife the book, "Down Memory Lane" about Marble Plains Church Cemetery and Sylvanus Community School. Frank enjoyed studying his family history, especially his direct lines of lineage of the McQuiddy, Shofner, Wilkins, and Weaver Families. He also enjoyed flying model airplanes and had a gift for drawing. A pleasure to be around, Frank's family will remember his witty and fun nature and how he was a protector, provider, and best friend to his wife. In addition to his parents, he was preceded in death by his step-mom, Josephine Ernst Daniel; grandparents, V.C. and Alda McQuiddy; and aunt and uncle, Taters and Ben H. Wilkins Jr. Frank is survived by his loving wife of sixty-four years, Verna Mae Weaver Ernst of Tullahoma; daughter, Patty Hansen of Huntsville, Alabama; son, Clay Ernst of Nashville; grandchildren, Tia (Doug) Marx and Trey (Sherry) Hansen, both of Alabama; father of grandchildren, Harold Hansen of Alabama; and sister, Emily (Dr. Bill) Branscome of Virginia. Visitation will be from 1-2 p.m. Saturday, Dec. 14 at Marble Plains Baptist Church with funeral services following at 2 p.m. with Rev. Jack Hice officiating. Interment will be at the Marble Plains Church Cemetery with Joe Blanton, John Browden, Thomas Redford, Jim Catlett, Ben Boswell, and Mark Neal serving as pallbearers. In lieu of flowers, the family requests memorial contributions be made to the Marble Plains Cemetery Trust Fund, 525 Mansford Road, Winchester, TN 37398. Moore-Cortner Funeral Home, 300 First Ave NW, Winchester, TN 37398, (931)-967-2222, www.moorecortner.com. Moore-Cortner Funeral Home is in charge of arrangements.
KUHN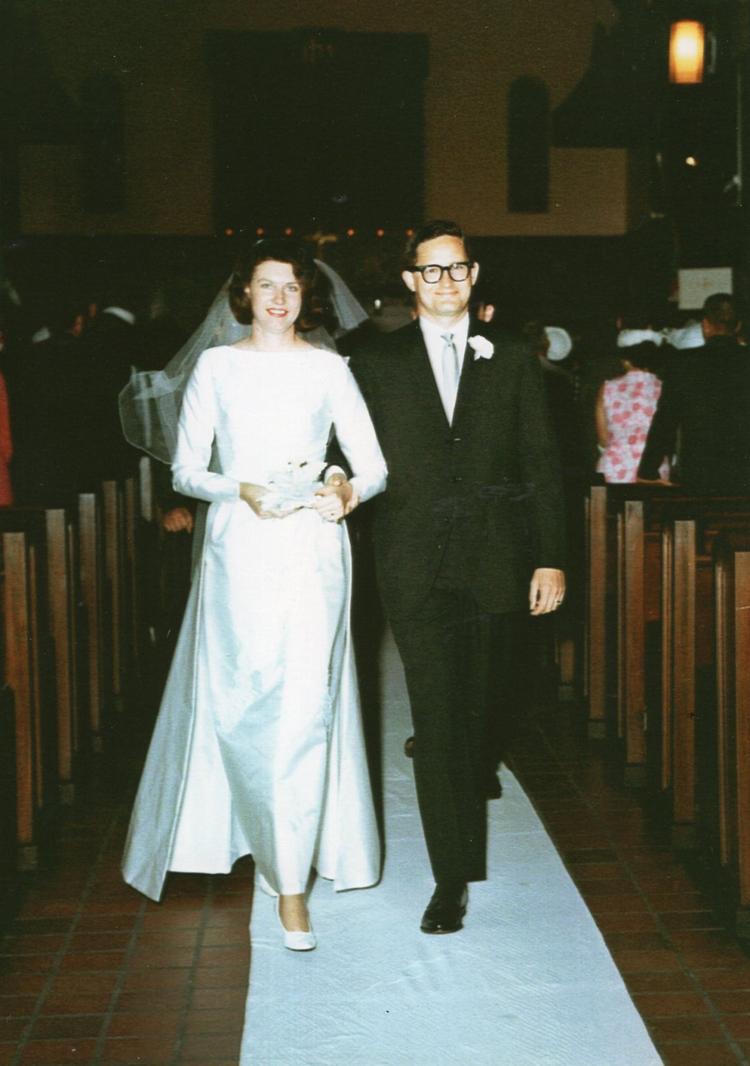 Wilma "Irene" Greer Kuhn passed away on Tuesday, Dec. 3, 2019. Irene was born on May 17, 1936 in Boone, N.C., to Raymond and Myrtle Greer. Irene lived with her family in Boone as a child, a place she never forgot and talked about her whole life. Her family moved to a farm in Culpeper, Va., in the mid 1940's. Irene graduated from Culpeper High School 1955. After graduation, she began long career in government work, which took her from Washington, DC to Cape Canaveral, Fla., and to Tullahoma. Irene was most proud of her work at NASA at the height of the space program. During her time in Florida, Irene met her husband, Joe (deceased in 2018), who worked at Cape Canaveral. The couple moved from Florida to the Bahamas for work. After moving back to Florida, they settled in Tullahoma in 1978. Joe and Irene were married 53 years, and had two children, Laurel Stewart (Len Testa) of New York City, and son Daniel Kuhn who lives in the Atlanta area. Irene was the oldest of five siblings, Annie Singletary, Lois Smith, and James Greer preceding her in death, and she has one surviving sister, Dorothy Clatterbuck (John) who lives in Culpeper, Va. Irene lived a full life. As a young woman, she was always ready for adventure, whether it was moving to Florida to get away from the cold of Washington, D.C., or hopping on to a private plane bound for Las Vegas for the weekend, with men she just met. Her friends in Tullahoma will remember a woman who loved to garden and read histories. We'll miss Irene's opinions on how you should be living your life - advice she didn't hesitate to share. We'll also remember her generosity and empathy for those in need. She will be buried at Fairview Cemetery in Culpeper, Va., near her beloved parents, and other members of the Greer family. Date to be determined. Those who wish to express condolences or further information on services can contact Amber Clatterbuck-Gallahan at AmberGallahan@yahoo.com.
MAY
Robert Ernest May, 96, of Huntland, passed away on Friday, December 6, 2019 at his home surrounded by his loving family. Services were held Tuesday, Dec.10 in the Moore-Cortner Chapel with Rev. Marion Pope, Willie Banks, and grandson Kelly May officiating. Interment followed at Mt Carmel Cemetery in Huntland. Moore-Cortner Funeral Home was in charge of arrangements.
McCORMICK
Funeral services for Doris Ann McCormick, 79, of Hillsboro was held Monday, Dec. 9 at Coffee County Funeral Chapel. Burial followed in Rose Hill Memorial Gardens. Mrs. McCormick passed away on Dec. 5, 2019 at her residence. Doris was born in Manchester, the daughter of the late J.T and Polly Wiser. She has been a bus driver for Coffee County Schools for over 30 years. Doris was a member of Rutledge Hill Baptist Church. She enjoyed playing cards and dominos with family, crocheting, doing crossword puzzles, reading, gardening, riding her bike, and most importantly spending time with her family. In addition to her parents, she is preceded in death by her husband, Boyd McCormick. She is survived by one son, Randy McCormick and wife Kathy; one daughter, Cindy Nadeau and husband Mark; five grandchildren, Amie Keele and husband Donald, Todd McCormick and wife Chancy, Katie McCormick, Lauren Campbell and husband Josh, and Nicholas Nadeau and wife Jessica; eight great grandchildren, Kolby McCormick, Daldon Keele, Dixon Keele, Case McCormick, Tavin McCormick, Dasaney Bartley, Xavier Bartley, and Anders Campbell. Coffee County Funeral Chapel was in charge of arrangements.
McCULLOUGH
Alyce Jayne McCullough, 84, passed away Friday, Dec. 6, 2019, at the Health Center at Standifer Place in Chattanooga. She was born in Harvey, Illinois, on June 20, 1935. She was preceded in death by her husband, Forrest Henry McCullough, and her parents Orbra and Louise (Weitz) Ledford. Jayne met her husband, Forrest, while attending Trevecca Nazarene College. They traveled extensively to support his evangelistic ministry, including several trips to Israel. They also owned the Evangel Christian Bookstore in Tullahoma until 1975. In later years, she worked as the activity director of a nursing home in Nashville where she was much beloved for her creativity and humor. She was known to many as a surrogate aunt and grandmother. Jayne is survived by her daughter, Beth Hawkins of Hixson, Tennessee and son, Forrest Henry (Amanda) McCullough II of Tullahoma, Tennessee; grandchildren: Zachary Hawkins, Lindsey (Eric) Bosley, Forrest Henry (Carrie) McCullough III, and Clint McCullough; great grandchildren: Maddux Bosley and Barrett McCullough; siblings: Jerry Ledford, Joye Bock, and Hazel (Harold) Liner; and nieces and nephews: Wayne (Stephanie) Ledford, Kenny (Shelby) Ledford, Terry (Mike) Jenkins, Leesa (Dan) Hubbard, Jon (Angie) Jernigan, Marleeta (Don) Yardumian, Randall (Nettie) Liner, and Joshua Liner. She will be remembered fondly for her sense of style and ability to make everyone around her feel special. She will be deeply missed. Graveside service was held Dec. 9 at the Maplewood Cemetery in Tullahoma. The family held a Celebration of Life reception at the First Church of the Nazarene fellowship hall in Tullahoma. In lieu of flowers, the family requests contributions be made to Grayson's Ladder at www.graysonsladder.org.