ALLRED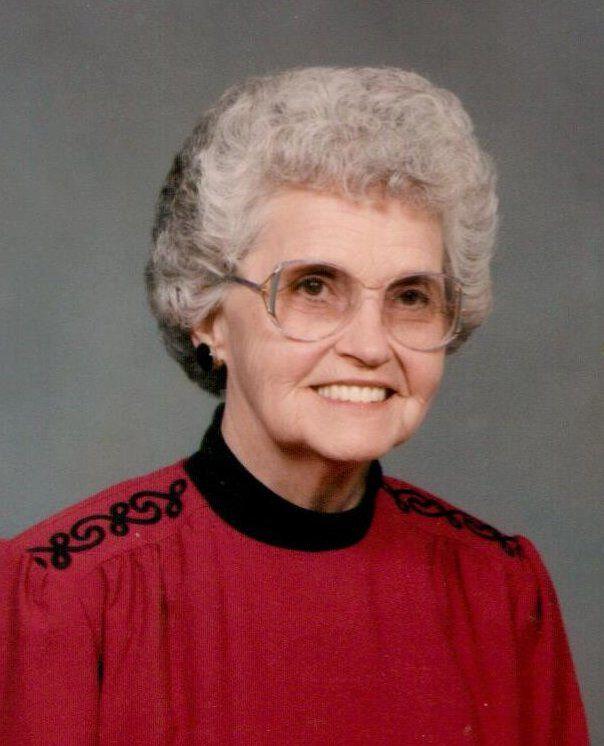 ALLRED, Gracie Dee, 87, of Tullahoma, passed this life on Monday, Feb. 11, 2019, at NHC Healthcare. She was a native of Lawrence County, a homemaker and a member of First Presbyterian Church in Tullahoma. Gracie was a devoted wife, mother, grandmother and friend. She was born June 1, 1931, along with a beloved twin brother, Grady Lee Lipscomb, now deceased. Her parents were the late Dolphus O. and Bertie White Lipscomb. In addition to her parents, Gracie was preceded in death by her husband, James Edward Allred; four sisters; and five brothers. Gracie and James Allred were married in 1950. They spent 10 of their early years of marriage in Toledo, Ohio, where James was employed by Standard Oil Company until 1962 when they moved back to Lawrence County for him to take a job with Union Carbide, where he was employed until his death in 1982. Before moving to Tullahoma in 1986, Gracie was employed by Kay Windsor Corporation in Lawrenceburg for eight years and she was a part-time bookkeeper for Sanders Realty and Auction Company in Lawrenceburg for several years. She will be remembered by many people for the special loved she had for young children she so often entertained in her home and on the farm throughout her life. She enjoyed preparing meals, making happy times for the children and sharing vegetables from her beautiful gardens with neighbors and friends. She also enjoyed country living and taking walks on the farm with family and friends. Gracie is survived by her daughter, Sharon Allred Steely and her husband, Sidney Lee Steely, Jr. of Tullahoma; one grandson, James Lee Steely of Atlanta, Georgia; two sisters, Bonnie Sanders and her husband Bill of Lawrenceburg and Sue Brewer and her husband James of Grosse Pointe Woods, Michigan; and several nieces and nephews. Her family wishes to thank relatives, neighbors, friends and the First Presbyterian Church family for their love, support, prayers and many, many acts of kindness throughout Gracie's illness. A special thank you to Dr. Stephen Yates and Dr. Michael Bradley for their prayers, words of comfort and encouragement, visits and phone calls. As requested by Gracie, a private funeral service will be held at Kilgore Funeral Home with Dr. Stephen Yates officiating. Burial will follow at Rose Hill Memorial Gardens. In lieu of flowers, for those who wish, memorial donations may be made in Gracie's memory to First Presbyterian Church, P.O. Box 847, Tullahoma, TN 37388, the Coffee County Children's Advocacy Center, 104 N. Spring St., Manchester, TN 37355, or to the charity of your choice. Kilgore Funeral Home is in charge of arrangements.
FREEZE
FREEZE, Vernon W., 82, died Monday, February 11, 2019.
JONES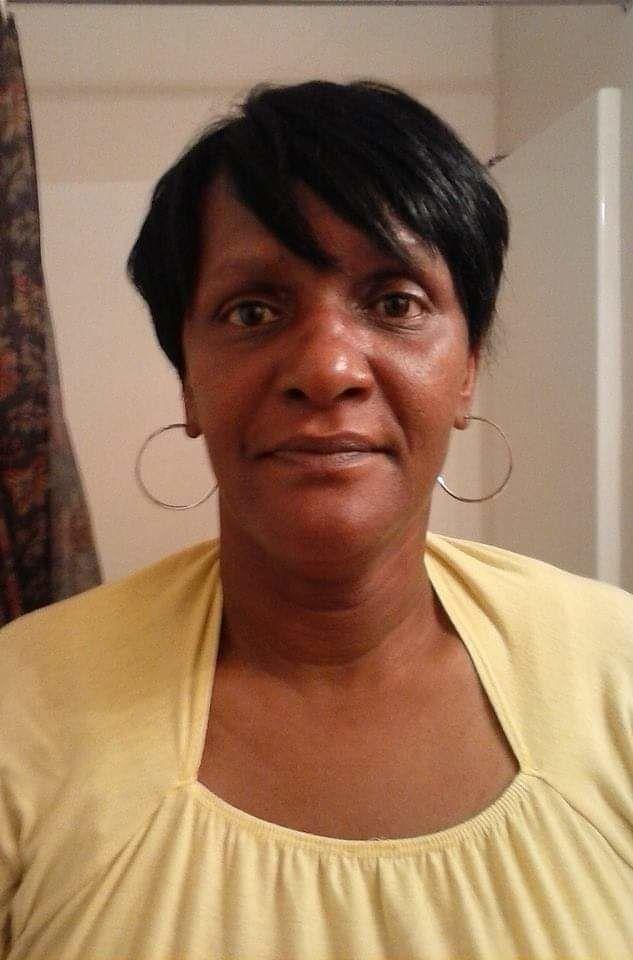 JONES, Vickey Wells, was born on Nov. 20, 1963, in Tullahoma, to the late Annie Nell Wells. She departed this life on Sunday, Feb. 10, 2019, at her residence, surrounded by her family and friends. She was a member of Berry Chapel AME Church. Vickey loved spending time with her son and taking care of her grandchildren. She is preceded in death by her mother, Annie Nell Wells; grandparents, William and Florence Eady; uncle, Dolan Eady; and niece, Justice Starks. Vickey leaves to cherish her memories, a son, Brandon Wells of Lynchburg; grandchildren, Victoria Wells and Bentley Wells; sisters, Brenda Wells of Lynchburg, Jackie Ransom of Winchester, Florett McGowen of Lynchburg, Sheila Wells of Shelbyville and Sondra Starks – Leveye of Winchester; Uncle, Otis (Volinda) Eady of Winchester; special friends, Sandy Reese, Mary Ann Womack, Delene Christian. Visitation will be from 11 a.m. to noon Saturday, Feb. 16, at Jennings-Moore-Cortner Funeral Home with a memorial following at noon from the chapel. Jennings-Moore-Cortner Funeral Home is in charge of arrangements. An online guestbook is available at www.jenningsmoorecortner.com.
KEENAN
KEENAN, Janet Tice, 81, died Saturday, February 9, 2019.
LOGAN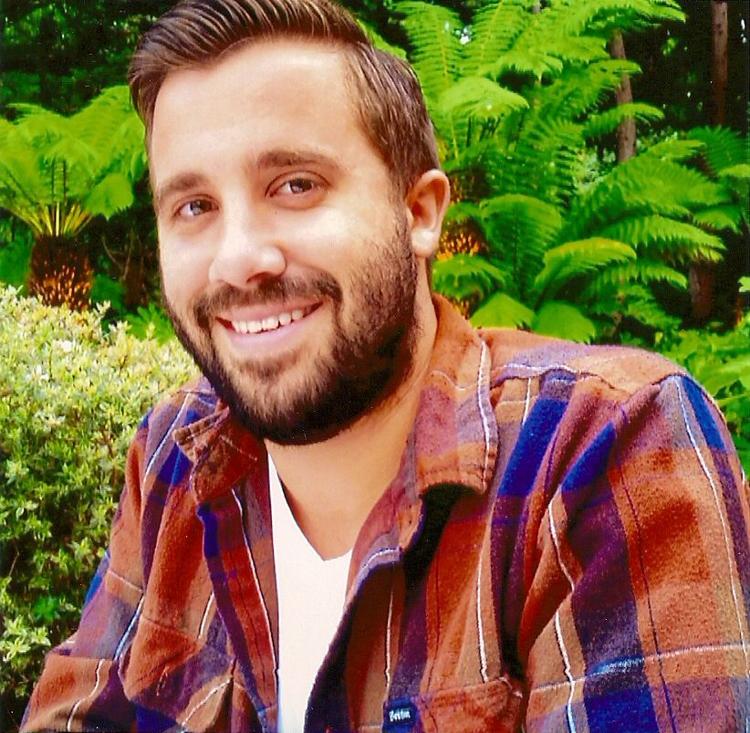 LOGAN, Ryan Thomas, was born Aug. 15, 1987, in Kansas City, Missouri, and departed this earthly life Feb. 10, 2019, in Nashville. Proceeded in death by adoring late father Stephen Milo Logan, maternal grandparents Dick and Kate Shasteen, paternal grandparents, Tommy Logan and Mary Jane Logan, and beloved golden retrievers Allie Girl, Iniki and Sophie. Survived by devoted mother Julia Logan-Mayes and husband Steve Mayes of Estill Springs; endearing brothers Trent Logan (Maria Santiago and Rebecca Estrada), Tullahoma and Alex Mayes (Elaina Evans), North Potomac, Maryland; paternal step-grandmother, Judy Logan, Winchester; and many precious aunts, uncles, cousins and friends. Ryan was a graduate of Tullahoma High School and attended Cabrillo College in California. Most recently, he resided in Nashville and was employed by The George Jones. In addition, he lived an adventurous life with his family and many beloved friends along the way across this land in Maryland, Pennsylvania, Connecticut, Hawaii, California, Michigan, and Wisconsin. Ryan had an adventurous spirit, whether it be honing his skills in photography or enjoying every opportunity to cycle, hike camp, skydive, rock climb, snow board and numerous water sports. Ryan recently said he was grateful for having a loving family and friends that have given him the opportunities to improve his life, the lust for travel, tickets booked for more traveling, future plans for a great job opportunity, and his late father's job which gave him his lust for travel. He said most importantly he was thankful for a safe place to lay his head down to sleep. As he got older he found that one really doesn't need everything you thought needed when younger. Happiness and love are things that money could never buy. Ryan lived BIG in this life, was a fun and faithful friend, was kind, compassionate and helpful. His love of nature took him many places in his short life from the oceans coast to coast (and beyond) to the peaks of Yosemite and Colorado and the lakes of his beloved Tennessee. He will always be remembered by his family and friends for his great love of life, his wonderful personality, his beautiful infectious smile and contagious laugh. Visitation will be noon to 2 p.m. on Thursday, Feb. 14, with a celebration of life service immediately following at First United Methodist Church in Tullahoma. In lieu of flowers, memorials or donations can be made to Tullahoma Animal Shelter or First United Methodist Church Henry Center. Daves-Culbertson Funeral Home is in charge of arrangements. An online guestbook is available at www.davesculbertsonfuneralhome.com.
MERRITT
MERRITT, Margaret, 92, of Libertyville, Illinois, passed away peacefully on Feb. 6, 2019, at Condell Hospital in Libertyville. She experienced a fall on Jan. 17 and her health declined rapidly thereafter. Please join us in celebrating her life which was dedicated to family, church, and an unfailing commitment to being kind and helping others. Visitation will be from noon to 2 p.m. on Feb. 16 at the Daves-Culbertson Funeral Home, 401 N. Jackson St., Tullahoma. Funeral services will be held at 2 p.m. Feb. 16 at the Daves-Culbertson Funeral Home with Chris Gannon of the Northside Church of Christ in Nashville officiating.  Burial will follow at the Concord Cemetery in Tullahoma. Margaret was born in Birmingham, Alabama, to Charles and Mattie Spurgeon on Dec. 28, 1926. She graduated from Marshall County High School in Guntersville, Alabama, where her favorite subject was "Democracy" in May 1947. She married Winfred Merritt on Dec. 21, 1946, in a joint ceremony with brother and sister-in laws Robert and Cathleen Kilgore. After WWII Margaret and Winfred moved to Michigan and then to Iowa where she worked as a customer service representative for several companies. During retirement, she and Winfred lived in McMinnville. After Winfred's death, she moved to Libertyville, Illinois, to be closer to family. She lived at Spring Meadows, a retirement community, where she used her enormous talent for helping people as head of the Hospitality Committee. She was a life-long member of the Church of Christ. Margaret is preceded in death by Winfred, who died in 2003, and eight siblings. She is survived by two sons and a daughter: Michael and daughter-in-law Sally, Charlotte Harris, and Chris Merritt and daughter-in-law Susan. She had seven grandchildren: Michael Jr., Scott, Miranda, Rod Burrows, Carrie Burrows (deceased), Jack, and Evan; and eight great-grandchildren, Kayla, Brandon, Rebecca Burrows, Samantha Burrows, Lily Burrows, Ella Burrows, Rory and Maia. She was deeply loved by many nieces and nephews. In lieu of flowers, memorials may be given to the Hawthorn Church of Christ, 240 U.S. Route 45, Indian Creek, IL 60060.
When God Thought of Mother
By Henry Ward Beecher
When God thought of mother,
He must have laughed with satisfaction,
and framed it quickly –
so rich, so deep, so divine, so full of soul, power, and beauty,
was the conception.
Daves-Culbertson Funeral Home in in charge of arrangements. An online guestbook is available at www.davesculbertsonfuneralhome.com.
MILLER
MILLER, Phyllis Elaine Hastings, died Monday, February 11, 2019.
MOORE
MOORE, Wilma Dean, 87, of Winchester, passed away on Friday, Feb. 8, 2019, at the Willows of Winchester. Graveside services will be held on Saturday, Feb. 16, at Hillcrest Cemetery in Boaz, Alabama. Moore-Cortner Funeral Home is in charge of arrangements.
MORTON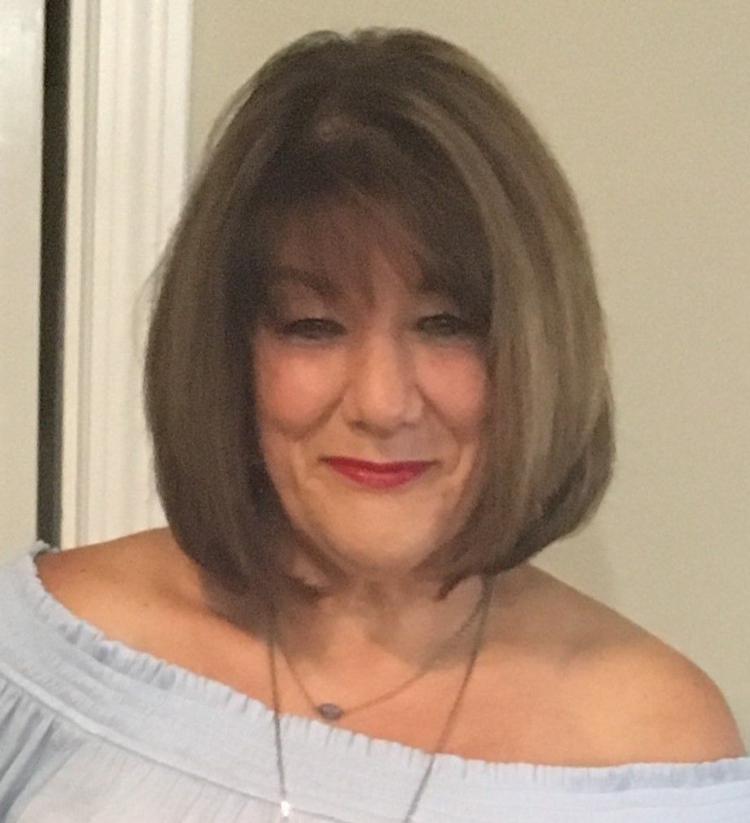 MORTON, Sherri Lynn, 60, of Tullahoma, passed away unexpectedly Thursday, Feb. 7, 2019, at Unity Medical Center in Manchester. She was born in Huntingburg, Indiana on May 14, 1958. She was preceded in death by her father, Aloysius Kippenbrock; sister, Rebecca Fuhrman Divine; nephew, Nathan Fuhrman. She was a respiratory therapist / branch manager with Apria Health Care and a proud democrat. She is survived by her daughters, Elizabeth (Steven) Fox, Houston, Texas; Jillian Hughes, McMinnville; and Ashley (Eli) Kidder, Manchester; mother, Vita M. Kippenbrock, Ferdinand, Indiana. Nephews she raised, Jason (Amber) Fuhrman, Loogootee, Indiana; Kevin (Brittney) Fuhrman, Shoals, Indiana; Chad (Chesley) Fuhrman, Manchester; Joshua Fuhrman, Tullahoma; and Nick Divine, Loogootee, Indiana. Brothers, Randall (Ana) Kippenbrock, Sante Fe, New Mexico; Frank (Mimi) Kippenbrock, Elkridge, Maryland; and Sam Kippenbrock, Ferdinand, Indiana; 12 grandchildren; several nieces and nephews. Funeral services were 11 a.m. Tuesday in the Central Funeral Home Chapel with Minister Joe McKamey officiating. Visitation: 5 – 8 p.m. Monday at Central Funeral Home in Manchester. In lieu of flowers donations can be made to the Shriners Hospitals for Children. Central Funeral Home is in charge of arrangements. An online guestbook is available at www.centralfuneralhome.com.
SMITH
SMITH, Ava Christine Glascoe, 94, of Tullahoma, passed this life on Saturday, Feb. 9, 2019. Funeral services were conducted at 1 p.m. Tuesday, Feb. 12, in the chapel of Daves-Culbertson Funeral Home with burial to follow in Rose Hill Memorial Gardens. The family received friends from 11 a.m. until the time of service on Tuesday at Daves-Culbertson Funeral Home. A native of Bedford County, she was the daughter of the late John Bradford and Ruby Sons Glascoe. She was a member of the Raus Church of Christ. Mrs. Smith worked with her husband in the Smith Automotive family business, was a ball-sewer for Wilson Sporting goods and employed by Tyson Foods. She enjoyed playing scrabble, watching country music videos and reading. She and her husband enjoyed camping and fishing. Her greatest joy was loving her grandchildren, great-grandchildren and great-great grandchildren. In addition to her parents, she was preceded in death by two sisters: Helen Harris and Ruth Damron, and two brothers: Buck and Aaron Glascoe. Mrs. Smith is survived by her husband, John L Smith; son, Ricky Smith and wife Barbara; daughter: Kay Reynolds and husband Glen; sisters: Jean Chilton and Irene Damron; brother: Ernest Glascoe, all of Tullahoma; grandchildren, Glenda Painter and husband Dan, Greg Reynolds and wife Lori, Adam Reynolds and wife Beth, and Barry Smith and wife Kim; great-grandchildren, Kristina Chandler, Christopher Reynolds, Caitlyn Reynolds, Abbi Griswald, Logan Reynolds, Jordan Reynolds, Ryan Smith, Connor Smith, Blake Smith, and Ashley Smith; great-great-grandchildren, Kristian Chandler and Elijah Chandler. In lieu of flowers, donations may be made to the Tullahoma Animal Shelter or the St. Jude Children's Hospital. Daves-Culbertson Funeral Home is in charge of arrangements. An online www.davesculbertsonfuneralhome.com.
VAUGHN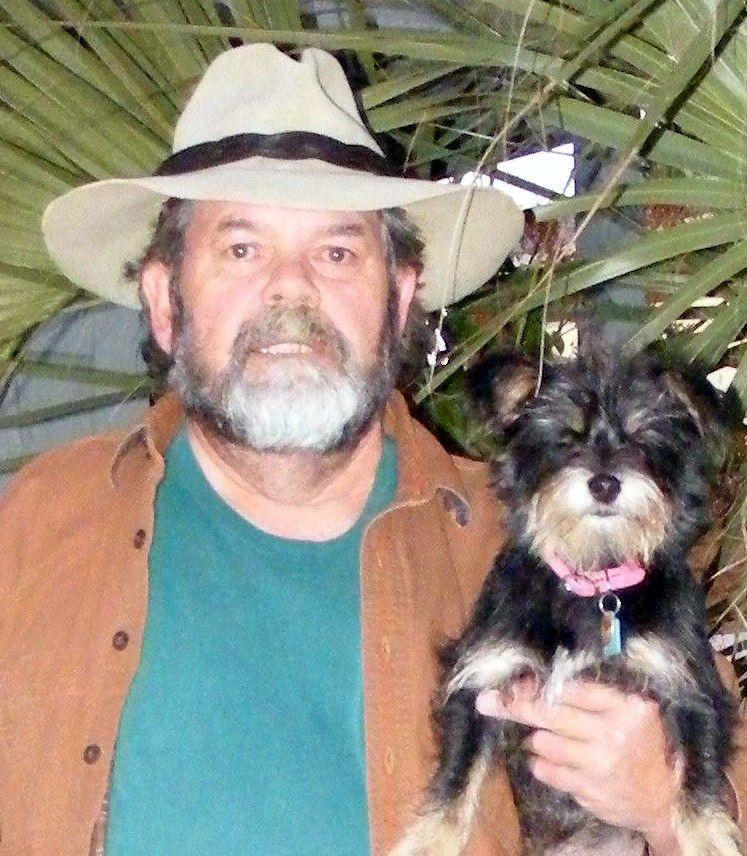 VAUGHN, Donald (Don) Ellis Jr., 72, died peacefully at his home in Fernandina Beach, Florida, on Feb 9, 2019. He valiantly battled gastro-intestinal illnesses over many years and ultimately succumbed to the toil. He is survived by his wife Cynthia M. Vaughn, of Fernandina Beach; his daughter Nicole Vaughn; granddaughters Jessica Bond and Alexis Bond, all of Decatur, Alabama; step-children Dawn Landau of Atlanta, Georgia, Kevin Burt of Nashville, and Johnnie Christian of Decatur, Alabama; step-grandsons Robert Landau of Atlanta, Georgia and Michael Christian of Florence, Alabama; siblings James Vaughn of Savannah, Georgia, Greg Vaughn of Decherd, and Deborah Vaughn of Nashville, as well as multiple nieces, nephews and extended family members. He is preceded in death by his parents Roberta and Donald E. Vaughn Sr. of Estill Springs. Don was born on Jan. 29, 1947, in Akron, Ohio. The family moved to Tennessee in 1962, the state he called home. He graduated from Tullahoma High School in 1965 and attended UT Martin in Pulaski. His daughter Nicole was born in Nashville in 1976 and was the apple of his eye. Don built a career at Rock-Tenn Corp, starting in a maintenance role and eventually moving to Dallas, Texas, as the General Manager of their box manufacturing plant in Waxahachie, Texas. After leaving Texas and moving to Amelia Island, Florida, Don retired in 2012. In retirement he enjoyed "porch-sitting" with his wife, grilling on his Big Green Egg, frequent chats with his daughter, following his grandchildren on Facebook, helping his step-children with their businesses, making jewelry, woodworking and entertaining his dog and constant companion, Delila. In the final years of her life, Don called his mother once, sometimes twice daily. He was a devoted family man until his final days. Don was a faithful man of God and contributed to many charitable causes. He lived a full and generous life, always offering patience and kind words of encouragement to his family, friends and neighbors. He will be greatly missed and never forgotten. A Celebration of Life is planned in his beloved state of Tennessee in April. In lieu of flowers, please send donations to the American Cancer Society. Oxley Heard Funeral Directors is in charge of arrangements. An online guestbook is available at www.oxleyheard.com.