BANKS
Elton D. Banks, 63, passed away Tuesday Dec. 31, 2019 at his home. He was born in Tullahoma on June 26, 1956. Central Funeral Home was in charge of arrangements.
DONDERS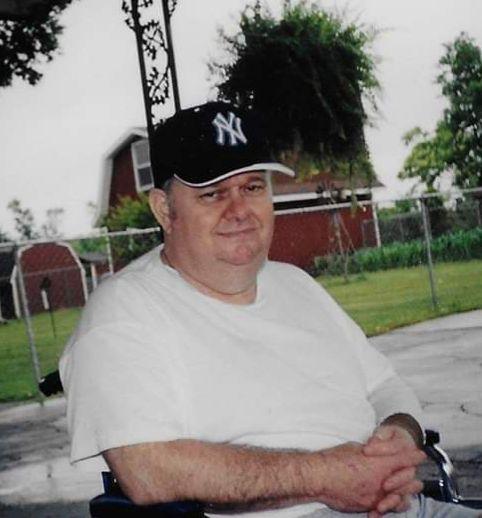 Robert "Bob" Blaine Donders, Jr., 76, of Hillsboro, formerly of Waverly, died Wednesday, Jan. 1, 2020 at his home in Hillsboro. He was born Oct. 13, 1943 in Tullahoma. Mr. Donders worked several years as maintenance for Genesco. He was Past Exalted Ruler of the Waverly Elks Lodge #2289 and current member of Fayetteville Lodge #1792. Funeral services were conducted Sunday, Jan. 5 in the Humphreys County Funeral Home Chapel with Carl Hooper officiating. Interment followed in the Young Cemetery. Survivors include his wife of 49 ½ years, Sharon Fay Elliott Donders of Hillsboro; daughter, Andrea Dawn Donders Harmon (Jeff) of Lascassas; brothers, Duane Donders of Sun City, Ariz., and Dennis Donders of Remus, Mich.; sisters, Kayla Richter (Lyman) of Sears, Mich., Shirley "Cookie" Squires (Larry) of Mosca, Colo.; and Christina Reisig (Randy) of Saginaw, Mich.; grandchildren, Phoebe Harmon and Stephanie Harmon. Numerous nieces and nephews also survive. He was preceded in death by his parents, Robert Blaine Donders, Sr. and Annie Lee Beech Donders; son, Roman Andrian Donders; brother, Leonard Donders; and sister, Diane Donders. In lieu of flowers the family requests donations be made to Tennessee Elks Benevolent Trust for the nursing scholarship. Donations may be left at the funeral home and we will forward them for you. Humphreys County Funeral Home was in charge of arrangements.
HARRELL
Joyce Lee Harrell, 82, passed away Jan. 3, 2020 at NHC of Tullahoma. Manchester Funeral Home was in charge of arrangements.
HUFFER
Paul Gregory Huffer, 47, of Belvidere, passed away on Monday, Jan. 6, 2020 at Southern Tennessee Regional Health Systems. Funeral services will be held at 1 p.m. Thursday, Jan. 9 in the Moore-Cortner Chapel with Rev. Jack Bryan officiating. Interment will follow at Franklin Memorial Gardens. Visitation is Wednesday from 5 to 8 p.m. Moore-Cortner Funeral Home is in charge of arrangements.
JERNIGAN
Callie Kalyn Jernigan, 22, passed away Friday Jan. 3, 2020 unexpectedly at Unity Medical Center in Manchester.  She was born in Murfreesboro, Tennessee on July 23, 1997. Central Funeral Home was in charge of arrangements.
JOHNSON
Joseph Edward "Jay" Johnson II, of Tullahoma passed this life on Friday Jan. 3, 2019 at Tennova Healthcare-Harton at the age of 51. Mr. Johnson was born in Tullahoma to the late Joseph Johnson Sr., and Sara Jernigan Richardson who survives. Mr. Johnson was a graduate of Tullahoma High School and Motlow State Community College. He served his country proudly as a member of the United States Army during Operation Desert Storm, and later worked for Bridgestone. In addition to his father, he was preceded in death by his grandparents, Sarah and Rob Roy Jernigan. He is survived by his parents, Sara and Chuck Richardson; one daughter Sarah Jo Johnson; uncles Bobby Jernigan (Jane) and Rusty Jernigan and his wife Trisha. Joseph is also survived by his fiancé Jennifer Jacobs. Visitation for Mr. Johnson will be held on Saturday, Jan. 11 from 1 to 3 p.m. at Kilgore Funeral Home with a memorial service to immediately follow at 3 p.m. Burial will take place at Rose Hill Memorial Gardens. Kilgore Funeral Home is in charge of arrangements.
LOONEY
Winburn Eugene (Gene) Looney, 86, of Decherd passed away on Jan. 2, 2020 at Erlanger Hospital Chattanooga after a brief illness. Services were held in the Moore-Cortner Chapel with Donald Gregory and Roy Allen Hopkins officiating. Interment followed at Mt. Garner Cemetery in Decherd. Moore-Cortner Funeral Home was in charge of arrangements.
PARKER
Mildred Ojean Parker, 94, of Manchester passed away Monday, Jan. 6, 2020 at Unity Medical Center in Manchester. Mildred was born in Eva, Ala. Manchester Funeral Home is in charge of arrangements.
SMITH
Helen Mary Smith, 73, of Hillsboro passed away Thursday Jan. 2, 2020 at her home. Central Funeral Home is in charge of arrangements.
WILLARD
Miss Lillie Dale Willard, 97, of McMinnville passed away Saturday, Jan. 4, 2020. Born Dec. 14, 1922, in Cannon County, she was the daughter of the late William Augustus Willard and Gertrude Lewis Willard of the Auburntown community. A 1941 graduate of Auburn High School, she attended Tennessee College for Women in Murfreesboro, Tennessee (1944-46), Union University in Jackson, Tennessee (1954-55), and Middle Tennessee State College in Murfreesboro, Tennessee (1955-56), receiving a Bachelor's of Science degree in Education from the latter in 1956. A lifelong Baptist, Miss Willard worked as secretary for the Tennessee Baptist Children's Homes in Brentwood, Tennessee, and later as the receptionist for First Baptist Church in Humboldt, Tennessee. Miss Willard began her career as an educator teaching at sixth grade at McCann School in Nashville. In 1957 she relocated to Tullahoma, Tennessee, where she served as an elementary school teacher and librarian for 29 years before retiring in 1986. She was a member of Alpha Delta Kappa (International Honorary Organization for Women Educators) and the Coffee County Retired Teachers Association. While living in Tullahoma, she was a member of First Baptist Church, where she participated in the "Just Older Youths" program, served though the Care Ministry, as a Prayer Warrior and as a Sunday School teacher for the ladies' class. Miss Willard was an avid traveler whose journeys took her to all 50 states of America and several foreign countries. Her adventures were eagerly and generously shared with her nieces and nephews. A member of the Highland Rim Tennessee Ornithology Society, she was an ardent bird watcher and remained so until her passing. She loved them one and all. Her thoughtfulness and generosity will be remembered by the many whose lives she touched, including thousands of students, family and friends. She placed great value in family and visited them whenever possible. She was keenly interested in family history and greatly enjoyed family reunions. She is survived by brother, Frank (Katherine) Willard of Clarksville; sister, Alberta Griffith of McMinnville; nieces Loretta Willard Chapman of Nashville, Carta Marie Willard Gaither of Murfreesboro, Linda Willard Ammerman (Donald) of Orlando, Fla., Anita Griffith Haley (Richard) of McMinnville, and Alicia Griffith Bridges (Mark) of McMinnville; and nephews William Edward Nichols (Donna) of Woodbury, Danny Nichols (Claudia) of Pulaski, Jim Willard (Melony) of Clarksville, and Anthony Griffith of McMinnville, who provided her with loving and daily care during her life in McMinnville. She is survived also by many great nieces and nephews. The family wishes to express a special "thank you" to dear friends Bro. Herb Hester, Wayne and Donna Cox, Linda Dodson and the staff of NHC McMinnville, especially Kim and Martina. Funeral services were held. Tuesday, Jan. 7 with Herb Hester officiating. Interment followed in Donnell Cemetery, Auburntown. High Funeral Home was in charge of arrangements.