Darlene Yvonne Collins, 82, passed away Thursday Oct. 24, 2019 at Bailey Manor in Manchester. Central Funeral Home was in charge of arrangements.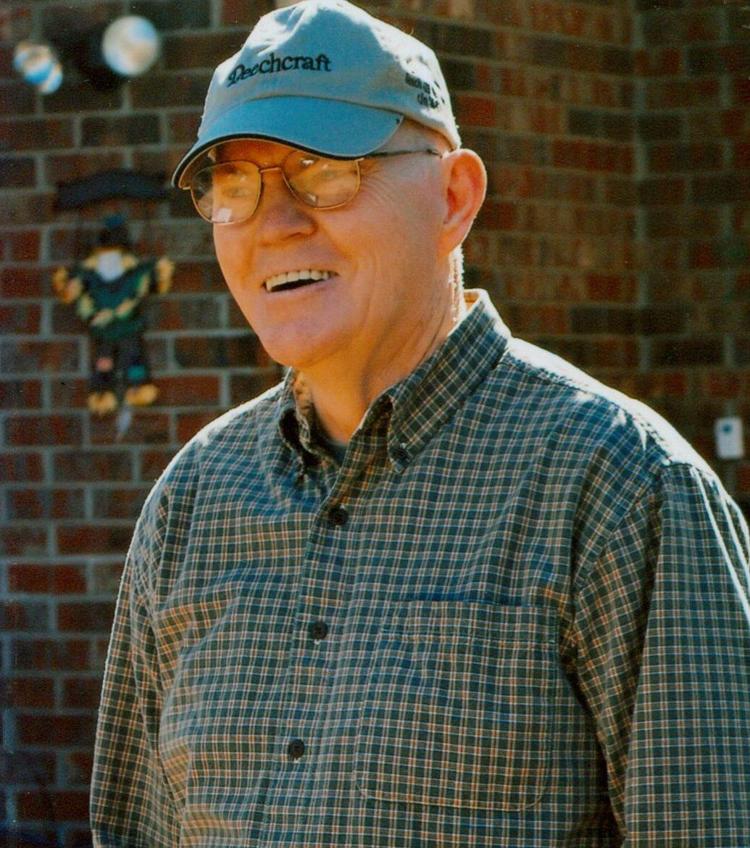 James Aaron Eslick of Tullahoma passed this life on Saturday, Oct. 26, 2019 at NHC Tullahoma at the age of 81. Mr. Eslick was born July 30, 1938 in Winchester to the late Homer Eslick, Sr. and Annie Maude Stovall Eslick. In 1957 he graduated from Tullahoma High School, and he served in the National Guard for five years. He worked as a cement mason with Raymond Wells Construction for many years, and later worked as an outside machinist at AEDC until his retirement. Throughout his life, Aaron was an avid Tennessee football fan, and also liked working in his yard. In his later years, he enjoyed working out with friends at Planet Fitness, keeping up with family and friends on Facebook, and spending hours working jigsaw puzzles. He was affectionately known as "Unc" to all of his nieces and nephews, and was known for calling each one to sing his best rendition (or worse, depending on one's perspective) of "Happy Birthday" on their special day. He was also the giver of the very best hugs. He was a member of the Wilson Avenue church of Christ, and faithfully served God all of his life. Mr. Eslick is preceded in death by both of his parents, and his beloved cat, Precious. He is survived by his loving and devoted wife of 60 years, Jeanette Wall Eslick of Tullahoma; one brother, Homer Eslick, Jr. and his wife Regina of Tullahoma;  five nieces and nephews, Jerry Wayne Eslick of Tullahoma, Vickie Lynn Eslick of Tullahoma, Connie Brown and her husband Frank of Tullahoma, Lisa Bigham and her husband Terry of Tullahoma; and Chris Broadrick and his wife Janet of Murfreesboro; sister-in-law, Doris Wall Broadrick of Tullahoma; four great-nieces and nephews, Jessica Broadrick of Jacksonville, Fla., Chelsea Sudberry and her husband Josh of Brentwood, Andrea Bigham of Nashville, and Derrick Bigham and his wife Samantha of Chicago, Ill.; and three great-great-nephews, Jack, Charlie, and James Sudberry. Visitation for Mr. Eslick will be held on Wednesday, Oct. 30, 2019 from 11 a.m.-1 p.m. at Kilgore Funeral Home. Funeral Services will follow at 1 p.m. in the Kilgore Funeral Home Chapel Randy Davis officiating. A private family burial will follow with Frank Brown, Bryan Brown, Josh Sudberry, Chris Broadrick, Terry Bigham, Raymond Banks and Derrick Bigham serving as pallbearers.  Alton Molder, G.W. Owens, Peter Traversa, James Griggs, Joe Waller, Kent Erving, and Bill Parker will serve as honorary pallbearers. The family expresses their special thanks for the wonderful help, care, and kindness given by Hospice Compassus, Home Instead of Tullahoma, and the staff of NHC. For those who wish, the family asks that donations in Aaron's memory be made to either the Hospice of the Highland Rim Foundation- 110 E. Lauderdale Street Tullahoma, TN 37388; or Wilson Avenue church of Christ- 1401 Wilson Ave. Tullahoma, TN 37388. Kilgore Funeral Home is in charge of arrangements.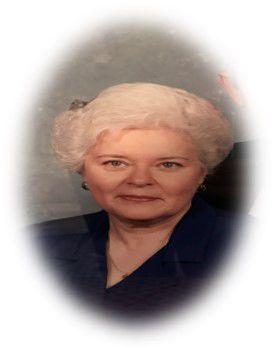 Funeral services for Willa Faye Wesson Finger, 90, of Tullahoma will be conducted at 3 p.m. on Wednesday, Oct. 30, 2019 at Tullahoma Funeral Home with Jim Fields officiating. Burial will follow in Rose Hill Memorial Gardens. Visitation with the family will be from 1 to 3 p.m. on Wednesday, Oct. 30, 2019 at the funeral home. Willa Faye died peacefully, surrounded by the love of Jesus, family and friends on October 26, 2019. She was proceeded in death by her grandparents Herbert Alonzo and Mary Belle Van Hook; her husband O.M. Finger; her sons Don and Art Finger and daughter- in-law Brenda (Don). She is survived by daughter-in-law Susan (Art) Finger; grandchildren Matthew Finger and Meagan (James) Beasley and great-grandchildren Braxton and Haven Finger and Jett and Malea Beasley. Willa Faye Wesson was born February 12, 1929 in Friendsville and was raised by her Grandparents. She enjoyed roller skating with her girlfriends up and down the hills of the beautiful Northeast Tennessee countryside. As a cheerleader for the Friendsville Falcons, Willa Faye rallied the fans during the 1946 State Basketball Championship. Her first job at the Friendsville Grocery was perfect for her because she was always interested in other's stories. She married the love of her life, Oscar Malcolm Finger, on March 11, 1950. They moved to Tullahoma in 1952 with baby Don. Art was born that same year and her greatest joy of being a wife and mother of two boys was fulfilled. When the boys were grown, she worked outside the home as a physician's scheduler at Harton Hospital. Once Malcolm retired, they enjoyed travels to California, Nevada and points along the way. She was always happy, however, to return home to Tullahoma. As a Charter member of Wesley Heights United Methodist Church, Willa Faye has always considered this church family as her own. She was a long-time children's Sunday School teacher, active with Vacation Bible School, a member of the United Methodist Women, and a member of Gold and Silver Keens. She was loved by her church family as well as being an inspiration to many. In Lieu of flowers: United Methodist Women, Wesley Heights United Methodist Church, 2101 E. Lincoln Street, Tullahoma, TN 37388. The Finger Family and asks that you sign the guest book at www.tullahomafuneralhome.com. Tullahoma Funeral Home is in charge of arrangements.
Stephen "Steve" Ray Garner, 54, of Tullahoma passed away on Friday Oct. 25, 2019. A Memorial service was held Oct. 27 in the chapel of Moore-Cortner Funeral Home with Rick Whitfield and Mark Wimley officiating. Interment followed at Owen Chapel Cemetery. Moore-Cortner Funeral Home was in charge of arrangements.
James I. Hartsfield, 80, was born May 14, 1939 and passed away Oct. 25, 2019. J.A. Welton & Son Funeral Home was in charge of arrangements.
Crystal Lee Maddron, 44, of Estill Springs passed away Thursday, Oct. 24, 2019 at Erlanger Health System in Chattanooga. Visitation will be 5-8 p.m. Friday at Moore-Cortner Funeral Home. Funeral services will be 11 a.m. Saturday, Nov. 2 at Mt. Sinai Church with Pastor John Patton officiating. Moore-Cortner Funeral Home is in charge of arrangements.
Audrey Louise Perry, 79, of Beechgrove passed from this life on Thursday, Oct. 24, 2019 at her residence. Manchester Funeral Home is in charge of arrangements.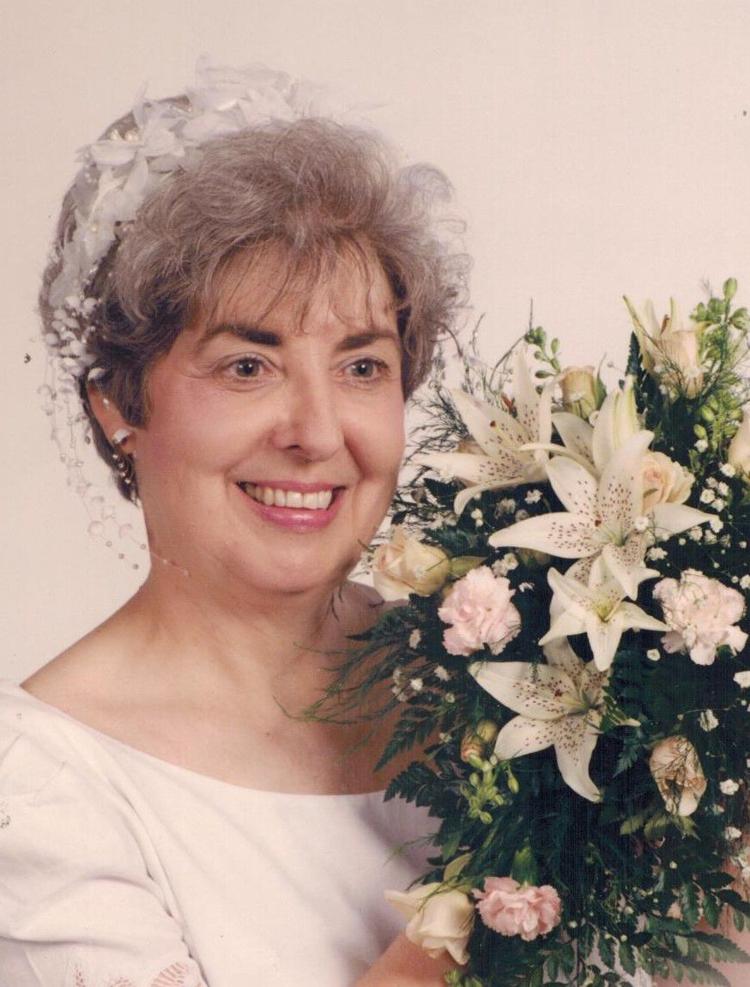 Glyndon K. Purcell of Huntsville, Ala., passed this life on Thursday, Oct. 24, 2019 at Huntsville Regency Assisted Living, at the age of 84. Graveside services were held at Maplewood Cemetery in Tullahoma on Monday. Mrs. Purcell, a native of Tullahoma, was the daughter of the late Jessie and Willie Lawson Kennedy. She was a member of Chase Church of Christ and retired from NASA after 29 years of faithful service. In addition to her parents, she was preceded in death by her baby brother, Ray Kennedy. Mrs. Purcell is survived by her high school sweetheart and loving husband, Andy D. Purcell; two sons, Neal Purcell (Chrissie) and Barry Purcell; one sister Audrey Kennedy of Nashville; and two grandchildren, Andrew and Scott Purcell. In lieu of flowers, the family has requested memorial donations to be made in her honor to the Grundy Street Church of Christ. Online condolences may be made at www.davesculbertsonfuneralhome.com.