ALEXANDER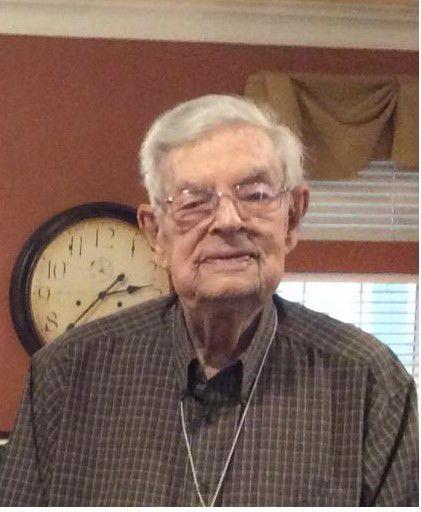 Robert Edgar Alexander, Jr., 100, better known as R.E., a longtime resident of Tullahoma, passed away on Wednesday, Aug. 28, 2019. He was a resident of Brookdale Assisted Living in Tullahoma.
R.E. was born on his father's farm in Bedford County near Shelbyville Dec. 20, 1918. He was the son of the late Robert Edgar Alexander, Sr., and Daisie Marks Alexander. He was preceded in death by his sister, Mildred Price, who passed in 2017 at 101 years of age.
R.E. is survived by his wife of 61 beautiful years, Joan Gammill Alexander, his son, Robert Marks Alexander, and granddaughter, Kaia Lee Alexander. Marks and his wife, Laura, live in Decatur, Ga., where Marks is a principal in the Atlanta architecture firm of Praxis3. Kaia graduated last spring from the University of Georgia and is currently teaching in Detroit, Mich., as part of the Teach for America program.
R.E. enjoyed his years growing up on the farm and developed a deep appreciation of the land and surrounding nature. While learning a great deal through his hard work and experiences on the farm, R.E. chose a different path for his life. During the year following his graduation from high school, he worked at any job available to earn money for college. He enrolled at the University of Tennessee in Knoxville where he joined the Pride of the Southland marching band. He was fortunate enough to play for the band during the General Neyland years and had the opportunity to march with the band in the Orange, Cotton and Sugar Bowls.
During his senior year at UT, the United States entered World War II and R.E. decided to enlist. He was able to graduate from the University of Tennessee two days after his enlistment into the Army Air Corps. He was selected for and completed Officers Candidate School and upon graduation was sent to the Army Photo Intelligence School in Harrisburg, Pa. He was assigned to the 8th Photo Reconnaissance Wing within the China Burma India (CBI) theater war. Upon completion of an arduous 66-day voyage through the Pacific and Indian Oceans, he reached Calcutta, India, where, among other things, he worked to protect the entry point for the Allied airlift route into China and disrupt Japanese operations in Burma. When he was not generating target lists for Allied air missions, he immersed himself into the culture and architecture of the region. It was here that he first discovered a lifelong love of photography.
During the Korean War, R.E. reentered the service and was assigned to the role of training young soldiers in the art of photo interpreting.
After an honorable discharge from the Army Air Corps as a captain, R.E. went into the civilian workforce. After 22 years of working for Genesco and AEDC, he went to work for himself and founded R.E. Alexander Reality Company. This truly was his calling. He was able to combine his joy of tromping over farmland and exploring buildings with his innate ability to connect with and relate to people.
R.E. embraced life. He found adventure and pleasure in every aspect of life. He was a great listener and story teller and loved to share his experiences with others. His quick wit and warm personality made him respected, admired and loved by many. His hobbies consisted of listening to jazz, golfing, fishing, painting, photography, travel, and following the Vols. He was a member of the Tullahoma Country Club and a Mason. R.E. was a faithful member of Tullahoma First United Methodist Church where he served over 70 years in many areas as a Sunday school teacher, lay speaker and finance committee member.
R.E. was a devoted and loving husband to his wife, Joan, with whom he shared 61 years of his life. In his retirement, R.E. and Joan could often be found traveling the world to wonderful places, including Europe, Africa, Turkey, Japan.
R.E. was an inspiring father to his son, Marks, and a loving grandfather to his granddaughter, Kaia. In them he instilled his adventurous excitement for life, his sense of humor, his caring and giving nature, and passion and love for art and music.
R.E. was fond of the expression "nothing ventured, nothing gained", and he spent his life proving that adage to be true. He ventured a great deal and gained infinitely more. Despite our loss, his energy, passion and love will live on in all whom he touched.
A visitation will be held on Saturday, Sept. 7, from 10 a.m. until 11 a.m. at Tullahoma Funeral Home with a Celebration of R.E.'s Life Service immediately following in the Chapel of Tullahoma Funeral Home with the Rev. Rickey Wade officiating. Tullahoma Funeral Home is in charge of arrangements.
FREEMAN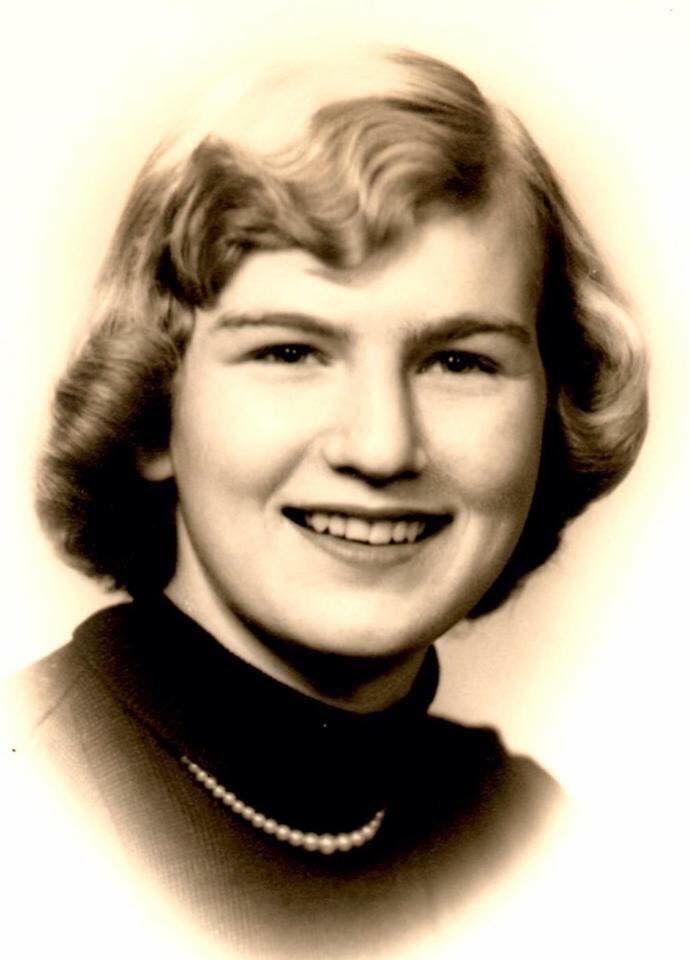 Helen Alberta Freeman, 84, of Estill Springs passed away Thursday, Aug. 29, 2019, peacefully at her home. Mrs. Freeman was born January 16, 1935, to the late Albert and Helen Lenguin Sencabaugh in Shrewsbury, Massachusetts. She married her husband Donald D. Freeman on July 25, 1959, and from there she became a true military wife who supported not only her husband but her country as well. She helped establish the "Wednesday Morning Wives Club" in 1973 at Robins Air Force Base, which created a support system for the wives of deployed soldiers during Vietnam. She was also responsible for starting a softball team while stationed at Robins Air Force Base. She enjoyed bowling and was a member of the Tullahoma Bowling League, as well as several others before that. Mrs. Freeman was an avid Bingo player and won the family's first color TV as a prize. She loved watching the Patriots and Titans play, as well as working on crossword puzzles, and reading. In addition to her parents she is preceded in death by her, infant daughter, Diane Freeman; sisters, Phyllis Truitt, Marilyn Cox; and brother, Stanley Sencabaugh. She is survived by: her loving husband of 60 years, Donald D. Freeman; children, Daniel Freeman of Tullahoma, Douglas (Melissa) Freeman of Mt. Juliet, Dennis Freeman of Oak Ridge; grandchildren, Steven, Collin, Carly, Nick, Zach, Chase, Rylea; and great-grandchildren, Kale and Kylie. There are no services scheduled at this time. Moore-Cortner Funeral Home is in charge of arrangements.
KATTREH
James Milton Kattreh, 75, July 11, 1944 - August 30, 2019.
LAMB
David John Lamb, Sr., 90, of Springville, Ala., formerly of Decherd, passed away on Sunday, Sept. 1, 2019, at Trussville Health and Rehabilitation Center in Trussville, Ala. Visitation will be from 5 to 7 p.m. on Wednesday, Sept. 4, at Moore-Cortner Funeral Home. Funeral Mass will be held at 11 a.m. on Thursday, Sept. 5, at Good Shepherd Catholic Church. Interment will follow at Franklin Memorial Gardens with military honors bestowed. Moore-Cortner Funeral Home is in charge of arrangements.
MASON
Willard Ray Mason, 80, of Huntland, died Thursday, Aug. 29, 2019, at Southern Tennessee Regional Health System in Winchester. Visitation was held from 5-8 p.m. Saturday Aug. 31, at Moore-Cortner Funeral Home. Funeral service was 1 p.m. Sept. 1, in the Chapel of Moore-Cortner Funeral Home. Interment at Walnut Grove Cemetery. Moore-Cortner Funeral Home is in charge of arrangements.