Serving Tullahoma since 1881, The Tullahoma News is an award-winning member of the Tennessee Press Association.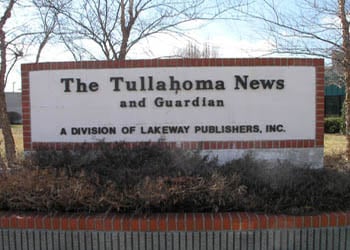 First published under the name The Tullahoma Guardian, The Tullahoma News and Guardian emerged in 1948 to serve soldiers returning home from abroad.  Over the years, The News has chronicled and promoted such efforts as the establishment and growth of Arnold Engineering Development Center, Tims Ford and Normandy dams and reservoirs, Motlow State Community College and The University of Tennessee Space Institute.
The News covers all aspects of life in and around Tullahoma, covering everything from city and county government to school news, sports, business, local nonprofit and civic organizations and more.