Recent Tullahoma High School graduate Chase Farler can add another postseason honor to his record after it was announced that he was a part of the All-Midstate Soccer Team, put together by The Tennessean.
Farler was selected as a forward and was a second-team selection for the annual midstate squad. This wasn't the only accolade that the former Wildcat recorded this postseason.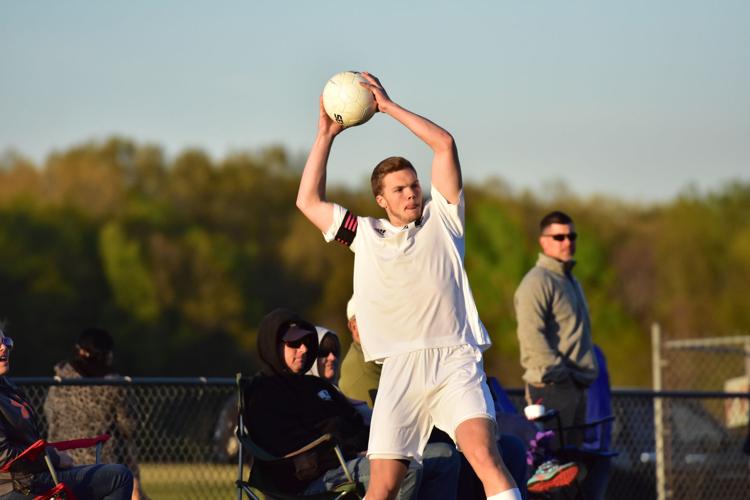 On May 29, the District 11-AA Offensive Player of the Year was selected to take part in the Tennessee Senior All-Star Soccer Game in Hendersonville on June 2. During that game, Farler scored late in the first half for the East Team.
Over his four-year career at Tullahoma, Farler netted 55 scores for the Wildcats, putting him select company. His junior season, he put up 26 goals for THS, as the 'Cats made it to the Region 4-AAA semifinals.
"His size and ability to finish in the box [are what make Farler special]," said THS Head Coach Richie Chadwick. "I think over the years — especially when he was younger — he was looking for that through ball and the ball back behind the line. I think he developed more into a player who will receive the ball in front of the back line in order to set up the play and start the play.
"He's also really strong and dominant in the air," Chadwick added. "He really didn't score a lot through the air this year, compared to last year, but still is dominant. Plus, he adds more threats, whether it's running into space where they service or his throw-in."
During his final year with the Wildcats, Farler saw his playing time limited due to injuries. However, even limited in his ability, other coaches were able to see that Farler possessed a vast amount of talent.
"With Chase being injured, it says a lot that he was able to make as big as an impact and impress all of the coaches, it's huge," Chadwick said.
In March, Farler signed his letter of intent to continue his soccer at Milligan College in Elizabethton.