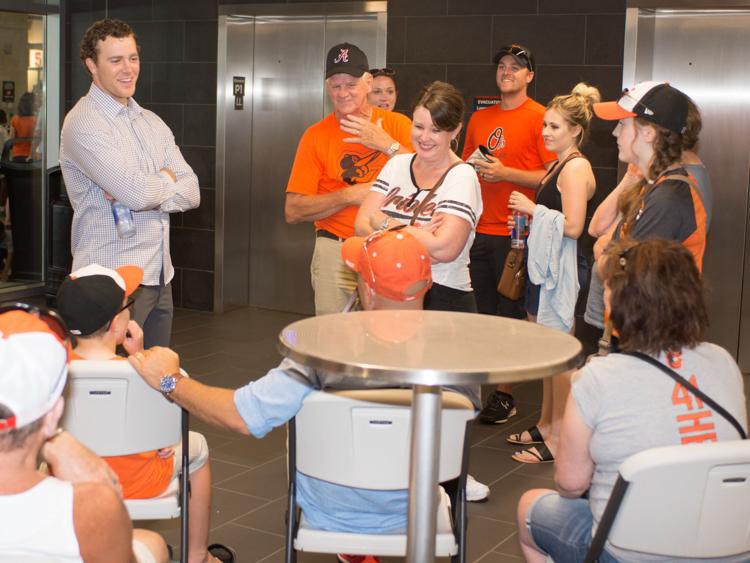 Hess fans travel to see pitcher take on Braves
By ZACH BIRDSONG
Sports Editor
It wasn't the homecoming performance that David Hess had dreamed of, but that didn't matter to the fans in the stands, as Tullahomans showed up in  force to support the Baltimore Orioles' pitcher on Sunday afternoon in Atlanta.
Hess, a rookie pitcher for the Orioles, graduated from Tullahoma High School in 2011, before attending Tennessee Tech. The right-hander was selected fifth overall by Baltimore in the 2014 Major League Baseball Draft.
Following the Braves' 7-3 win over the Orioles on Sunday, Hess was greeted outside the locker room by his immediate family, including his wife, Devin, his parents, Charlotte and Jim. However, just a floor above in the elevator area just inside the third base entrance, several additional family members, friends and even one former pitching coach, were waiting to congratulate the Baltimore rookie.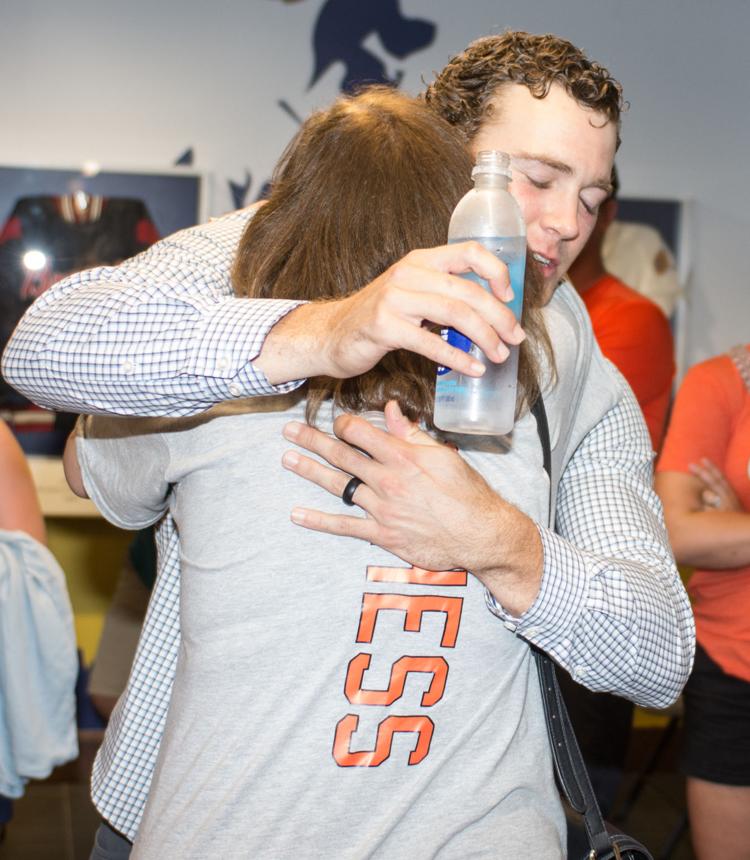 While Hess thanked each one of those fans in the lobby, several others had already hit the road for the drive back to Tullahoma. However, several of them had reached out to Hess, showing their support and letting him know that they were attending Sunday's contest in Atlanta – the closest that Hess will get to pitching in his hometown.
"I lost count [on how many people reached out] to be honest with you," Hess said. "I feel like anybody from Tullahoma isn't surprised by all the support for me coming to this area. It was a lot of fun to hear from people, kind of catch up a little bit with them and get to see all of the support that's back home."
One of those fans who made the trip to support Hess on Sunday was Brad White, former head coach of the Tullahoma High School baseball team. White helmed the Wildcats from 2006 until 2015, including all four years that Hess played in Tullahoma.
However, White said he opted not to reach out to Hess before the game, knowing ahead of time that many people had reached out to the major leaguer. Instead, he sat close to home plate, near the visitor's dugout, in order to support his former player.
White said watching one of his former players step into the spotlight of baseball's biggest stage was not something he'd anticipated when Hess was on his roster.
"It's one of those things, that when you get into coaching, it never even crosses your mind because you're younger at the time and you're caught up in that moment," White said. "Then you get to this point where I have when you're 15 years in, and you're seeing these former players have success. That's just one of the coolest things ever… Just to see him be successful, and knowing the type of person that he is and the family he has, and just how hard he has worked to get there, he's just an easy guy to pull for."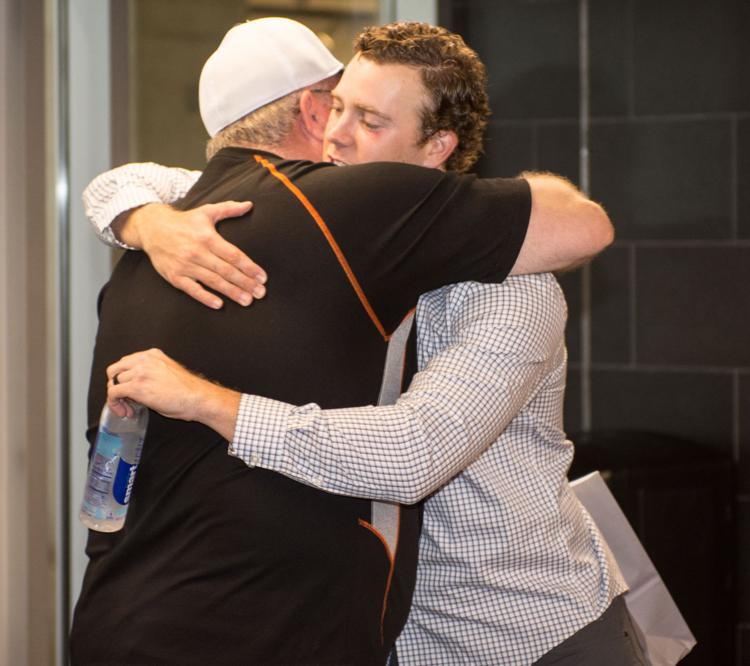 Sunday's start against the Braves was also a little personal for Hess. Growing up roughly three hours from Atlanta, Hess loved to travel to major league games at Turner Field. The Orioles' three-game series offered Hess the chance to see SunTrust Park, which opened last season, for the first time.
Thanks for capturing this @ZachBirdsong. Tullahoma showed out on support this weekend and I'm so grateful for everyone who reached out to me and made it out to the game. Never forget where you came from! #TTownStrong https://t.co/mIvHFUh6gP

— David Hess (@hess_express28) June 24, 2018
"It was a lot of fun," Hess said. "I was definitely a big Braves fan growing up. Turner Field was always a cool place. So to come to this stadium and see how they did it, it was a lot of fun. I had a great time out there and it was a cool experience for sure."
Homecoming hurts
Hess thanked all the supporters who made the drive to wish him well, but after the game he told them he wished that he had pitched better.
Sunday's game was the third-straight contest in which Hess had struggled, dropping his record to 2-4 on the regular season.
In Atlanta, Hess pitched just four innings, giving up five runs on seven hits and a pair of walks, while striking out four batters. This marked the third-straight outing that he failed to make it to five innings pitched.
"As far as executing pitches, I don't think I've done that as well in the last few starts," Hess said after the game on Sunday. "I think I just have to get back to what was successful during those first few outings. We will get back to work tomorrow [Monday] and try to make it a good one for the next outing."
After spending four seasons in the minor leagues, Hess made his major league debut earlier this year, recording a home win over the Tampa Rays on May 12. During that debut, Hess tossed six innings, giving up three runs, while striking out three batters.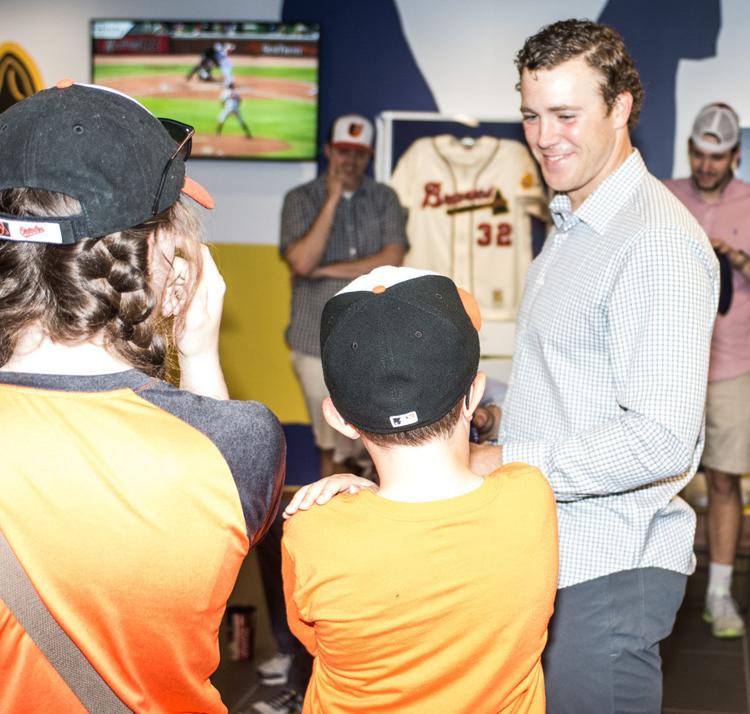 Hess followed that with three solid starts in his next four outings, giving up seven runs in 23.1 innings pitched, even reducing his ERA to 3.07 after a win at Toronto on June 7. However, since then he has surrendered 15 runs in his last 12 innings pitched, as his ERA has swelled to 5.44 after Sunday's outing.
"I think the initial awe of everything wears off and now you realize that you still have to work and you still have to do everything that you did to get you to this point," Hess said. "I think whenever you come up initially, you have that adrenaline rush and that sometimes can last for a while. You have to get back to what was working and I think going forward, that's what we want to do and I think we will be able to get there."
Hess (2-4) is next scheduled to start on Friday when Baltimore hosts the Los Angeles Angels. First pitch is scheduled for 7:05 p.m. Eastern Time.