Heading into Thursday's TSSAA Championship at Rockvale, the game plan for Tullahoma's Logan Crouch was simple– go out there, do his best and let whatever may happen, happen.
Well for Crouch, he left Thursday with a fifth-place performance in the shot put and received a state medal for his effort. Crouch clinched his spot on the podium after hurling a distance of 48 feet and 9.5 inches, a new personal record for himself.
"I didn't even think that I was going to place at all, because there was a whole bunch of competition out here and from looking at the competition from the last couple of weeks of sectionals," Crouch said. "I didn't even think that I was going to place, so I'm pretty happy with what I got."
Crouch's fifth-place clinching throw came on his third and final attempt of his first round throws. The Wildcat junior led off his day with a throw of 46-6.5, before a distance of 46-9 on his second attempt.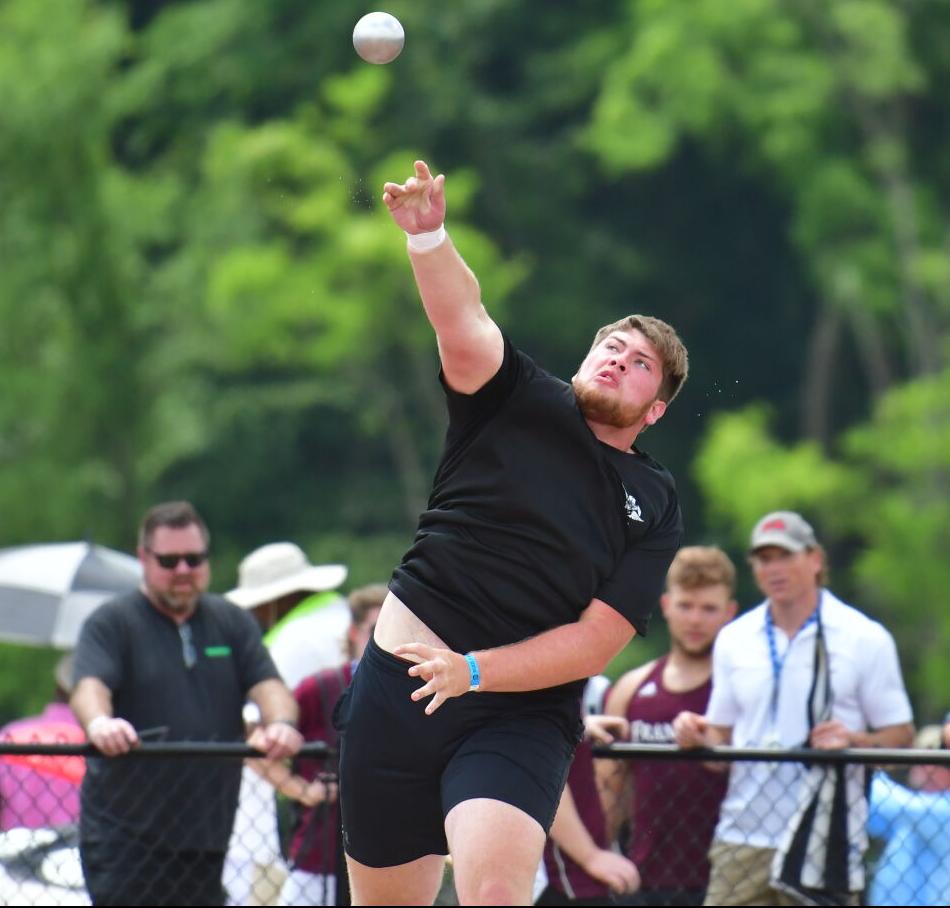 With one final chance during the opening round, Crouch said it was time for him to go big or go home. In that final hurl, Crouch let the shot put fly in his final attempt as he set a new record for himself in the event.
"I couldn't let my friends, family and coaches down," Crouch said. "I just had a sudden rush of energy and I just felt like I had to put forth the throw to be able to get fifth place. I just tried to do my best."
His head coach, Maurice Shaw, was elated with Crouch's performance. This year saw Tullahoma scratch several meets due to rainouts, which had come on of the heels off a lost 2020 season due to the COIVD-19 pandemic.
"It's wonderful to see a young man put in the work and get rewarded. I'm just proud of him because it's been a difficult year for us," Shaw said. "We didn't have as many track meets as some of the kids that he was going up against. He represented our school and his family very well by finishing fifth in the state."
According to Shaw, one of the best parts of Crouch's performance is that he did it as a junior. As an underclassmen, Shaw said Crouch has emerged as a leader for his team and he can't wait to see what puts forth next year.
"That's beauty of it because you never know what can happen next year," Shaw said. "The year before we didn't even have a track season and then this year, he comes back and finishes fifth in the state. Now he understands what he needs to do and has to do to finish higher.
"He's a great kid. He's a big kid, but we call him a gentle giant," Shaw added. "He shows up to work every single day and motivates the younger kids. He's just an inspiration and a good kid, I'm glad to have him."
Crouch added to his coach's statement and said he can't wait to take part in the shot put next year. He already has goals of placing higher than he did on Thursday.
"I want to go out harder than I did this year for next year's track season and hopefully bring home first place," Crouch said.
Until next spring, Crouch is back on the football field with the Wildcats, who got their summer workouts underway this past Monday. Last year, Tullahoma finished the year with a 12-1 record, its only blemish came in a 15-14 quarterfinal loss to Nolensville.
During that season, Crouch played an integral part for the Wildcats on the offensive line, a unit which became known as the Pancake Platoon. During the course of the 2020 season, the Tullahoma offensive line, racked up the pancake blocks, a term when an offensive lineman brings a defensive player to his back. So naturally, Crouch said there's one thing that he's looking forward to during the 2021 season – "Pancakes."
"I can't wait. I don't want my senior year to leave, but I can't wait for it to get here," Crouch said.
The Tullahoma football team kicks off its season on Aug. 20, with a trip to Shelbyville. Kickoff is scheduled for 7 p.m.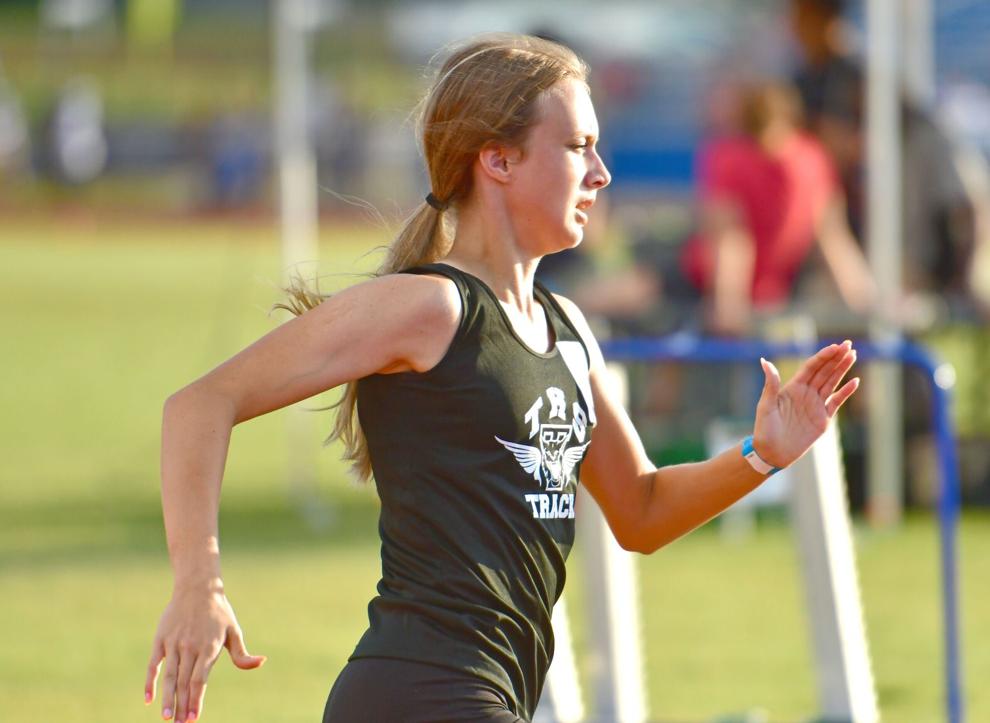 Storey places 13th at state meet
As a sophomore, Lily Storey was the lone track athlete to qualify for the TSSAA State Championships for Tullahoma as she earned a spot to compete in the 800-meter run after she nabbed third place at sectionals back on May 7.
During Thursday's championship, Storey finished 13th overall out of 16 runners. Storey ran in the first heat of the 800 and led the first lap. However, she couldn't sustain that advantage and finished fifth in the first heat and clocked in with a time of 2 minutes and 27.79 seconds.
While Storey was disappointed not to be on the podium and receive a state medal, her head coach was beyond proud of her performance.
"It's a tremendous accomplishment for her [to qualify for state]," Shaw said. "She's young and that's the beauty of it in the fact that she has another opportunity to come back next year and do even better. It just takes time, it's a growing process. That's the great thing about track and field, it's a chance to grow.
"She's a great kid. As coaches, you say a lot that you wish you had 10 of those athletes. She's one of those kids where you wish you had 10 of them. She comes to work every day and does the extra things that you ask her to do. She's extremely coachable."
The full list of results from the TSSAA State Track and Field Championships can be seen on tn.milesplit.com.