Some things in life really do come full circle.
Or, in baseball and softball terms, Gary Barfield, former Motlow softball coach and current Tullahoma High School head coach, will be taking a home run trot this Saturday, when he's inducted into the Tennessee Community College Athletic Association Hall of Fame.
In 14 seasons at helm of the Motlow softball program, Barfield compiled an overall record of 526-233. Included in those marks was the program's lone TCCAA Championship in 2009. That same season also saw the Lady Bucks make it into the National Junior College Athletic Association, the program's only appearance in the tournament.
Barfield also served as athletic director at Motlow State Community College, before stepping down from both positions in 2011.
In November, Barfield learned he had been selected as a part of this year's induction class into the TCCAA Hall of Fame. The call came from Dan McShea, then-Motlow athletic director and the Bucks' head baseball coach.
"I was pretty much speechless," Barfield said. "I'm very humbled and I thanked him. I was speechless and didn't know what to say or think.
"I'm just so honored and so blessed," he added. "It's a tribute to all of those players from 1997 on through. It's a great tribute to them. Me getting this award goes to them as well for all of the hard work and what great students and great people that we had there for 14 years."
Barfield graduated from Tullahoma in 1987, where he was a three-year letterman in football, basketball and baseball. Following his time as a Wildcat, Barfield signed to Columbia State on a baseball and basketball scholarship.
After one season in Columbia, he elected to transfer to Motlow to play baseball for then-head coach Don Rhoton. Following a year in Lynchburg and becoming a Motlow graduate, Barfield played his final two years of eligibility at the University of Tennessee at Martin.
As a team captain at UT-Martin, Barfield helped lead the Skyhawks to one of the most successful years in school history. In fact, Barfield is still in the UT-Martin record books, for hitting the most home runs in a single game, three, in a win against Christian Brothers in 1991.
After his playing days, Barfield came back to serve as an assistant coach for the Bucks' baseball team, serving on Rhoton's staff. In the summer of 1997, he was then hired to take over the Lady Bucks' softball program.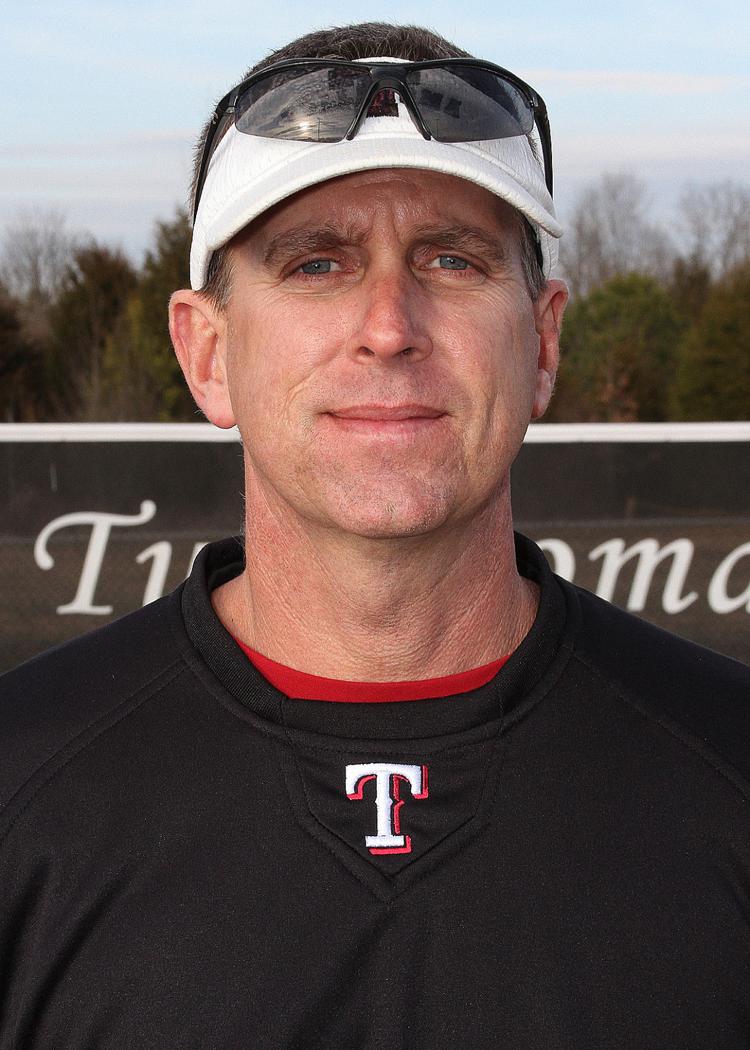 In his time at Motlow, Barfield led the Lady Bucks to a regular-season TCCAA softball championships in 2003 and 2006. Those same seasons, he was selected at the conference's coach of the year. The Lady Bucks also finished as state runner-up in 10 other seasons and were consistently ranked in the NJCAA Top 20.
The 2001 Motlow squad set a school record with 58 wins on the year. That same team also led the NJCAA in home runs, hitting 109 on the season.
Even before taking over, Barfield had a connection to the Lady Bucks softball program. His father, George Barfield, a former grounds department employee at Motlow, built the Lady Bucks' field in the early 1990s.
According to Barfield, that close-knit relationship is what made the Motlow program unique. Barfield and his wife, Tracy, have two daughters, Aly and Katie, both of whom spent an ample amount of time around the Lady Bucks softball players.
"There were so many great memories and so many great players," Barfield said. "The great part about it, is that there was such a family atmosphere out there at Motlow. Those girls were around Aly and Katie when they were born and as they grew up, because they would be in the bullpen or in the dirt playing. They were so good to them and to my wife Tracy and me. That's the special part. "
After stepping down from Motlow in 2011, Barfield took over coaching duties in Tullahoma in 2013. In six years, he's led the Lady Wildcats to two Region 4-AAA appearances, including a district title in 2015.
While serving as head coach for Tullahoma, Barfield also got to coach his daughter Aly, who graduated from THS in 2017. Barfield called that, "One of the most important things in my coaching career." Aly is now a member of Motlow's softball team.
Barfield said he's proud of the work that he's put into the Tullahoma program over the past six years. This season, Tullahoma currently has an 11-6 record on the year and is 5-1 against District 8-AAA competition. The Lady Wildcats are slated to host Lincoln County on Wednesday at 6 p.m.
 "We started from scratch when we got here to Tullahoma," Barfield said. "For the first three or four years, we were starting three or four freshmen every year, trying to build program. We've got it to the point now where we are recognized – not only in the midstate area, but across the state  – as a program that is good and legit and here to stay."