Tullahoma will now be sending a total of six wrestlers to the TSSAA Individual State Tournament this coming week after Elijah Cowan and Cadan Avans both clinched their seats based on their performances at region this past Saturday.
Cowan took home first place in the 152-pound weight class during the Region 5-AAA Tournament held at Warren County High School. Avans earned his spot into the state meet with a second-place effort in the 160-pound division.
Tullahoma saw four other wrestlers – Caleb Adkins (third), Trint Partin (third), Rex Nunley (third) and Cole Morse (fourth) – receive medals during their region tournament. However, due to COVID-19 rules set by the TSSAA, only the top two wrestlers from each weight class earned berths into state.
With Cowan and Avans earning their spots into the TSSAA meet, Tullahoma will now be sending a total of six wrestlers to the state meet. The Lady Wildcats previously saw four wrestlers – Katy Champion, Divine Desilets, Olivia Hogan and Isabel Petty – all qualify for the state tournament.
This year's TSSAA Individual State Tournament will take place at the Chattanooga Convention Center, a change from the Williamson County Expo Center in Franklin. The girls wrestling tournament will get underway on Friday, while the boys AAA tournament will start on Saturday.
At region this past Saturday, Cowan opened his day on a positive note, garnering a quick win over Smyrna's Eric Tucker. During that bout, Cowan pinned Tucker with five seconds left in the opening period.
The Wildcat wrestler added another win by pin in his next match. This time, Cowan pinned La Vergne's Alijah Lias with 17 seconds remaining in the third round.
In his final bout of the day, Cowan closed things with a decisive effort, despite not scoring a win by pin. In his championship match, Cowan controlled the match early against Coffee County's Gavin Prater. He used that to go on to score an 11-1 major victory to officially secure his spot into the state tournament.
"Elijah works harder than anybody that I've had here at Tullahoma High School," said Wildcats Head Coach Al Morris. "He's a great kid, very respectful and there's nobody who is going to outwork him. That's what makes him special."
Cowan is now headed to his second-straight state meet after finishing second at region during his junior year. According to his head coach, the reason he is heading to state is because of the work that he has put in on and off the mat.
"He transferred to us two years ago and he wrestled at Franklin County and didn't win any matches at region his sophomore year," Morris said. "His junior year, he finished second in the region in his first year with us. Now this year, he finished first in the 152-pound weight class. The kid is a phenomenal person and that carries over into the classroom…. It's really hard to find a fault with Elijah."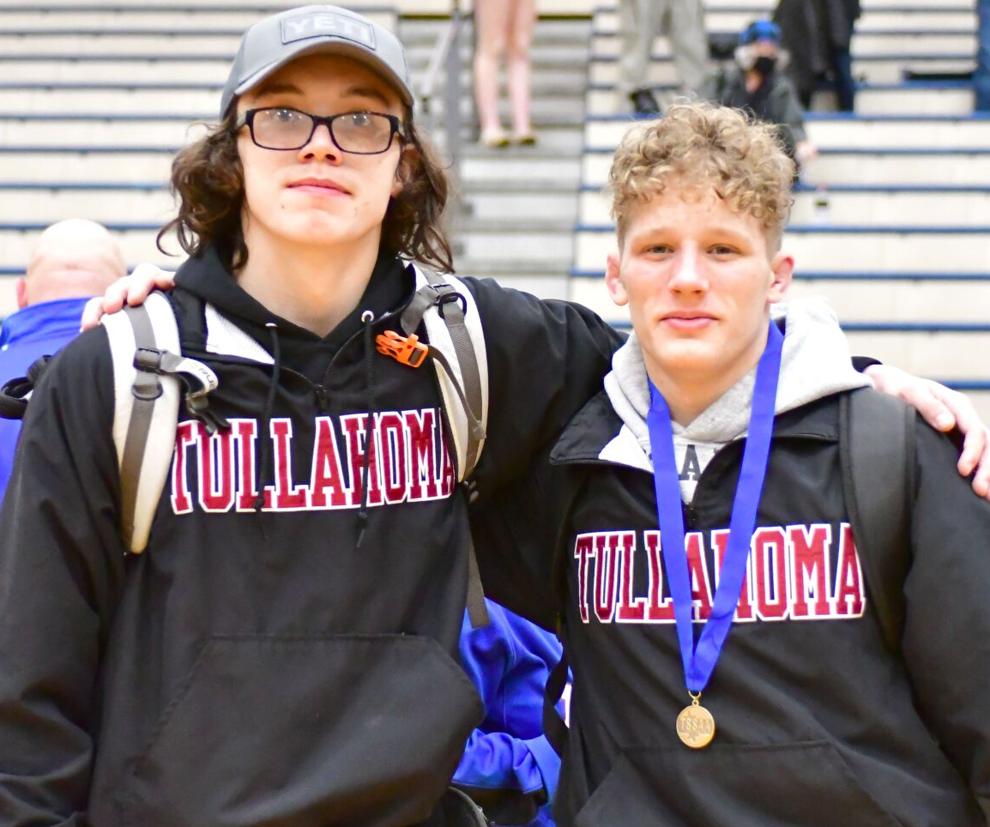 Avans took a different approach to earning his spot into the state meet. Like Cowan, Avans opened his region tournament with a quick win after he pinned Stewarts Creek's Caleb Liko in 55 seconds.
However, Avans was upended in his next bout, falling to Blackman's Justin Brown. In that matchup, Brown scored an 8-4 decision win over Avans, sending the Tullahoma wrestler into the consolation bracket.
Following the loss, Avans needed to win three-straight matches. He did exactly that and first notched a win in 18 seconds over Coffee County's Nathan Neely.
Avans followed that with another win by pin in his next bout. This time Avans was able to pin Riverdale's Alec Lewis with 41 seconds remaining in the second round to advance to a true-second place matchup.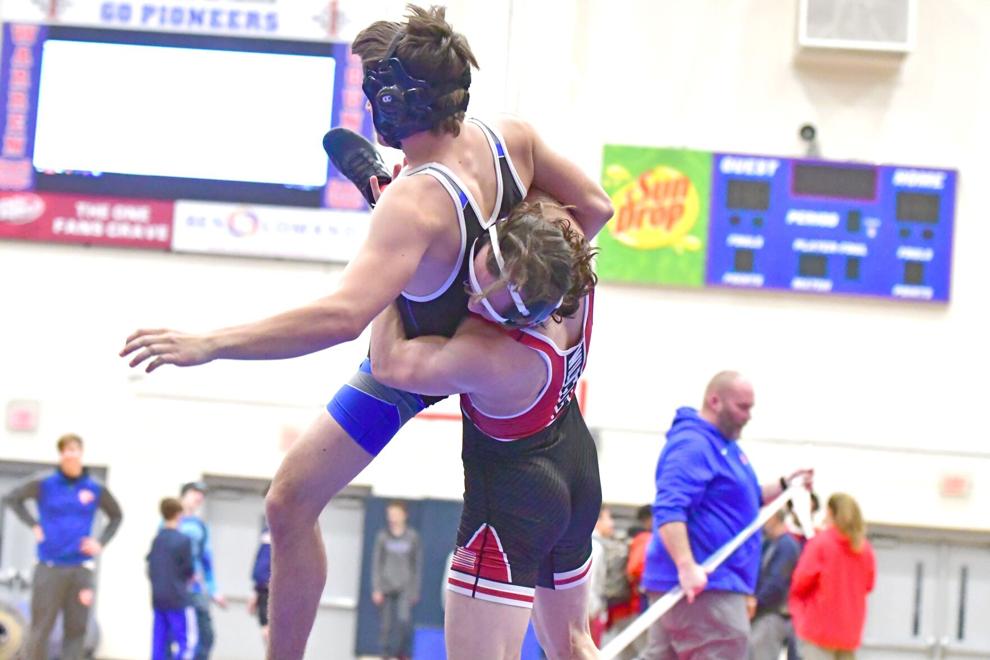 Against Warren County's Kalan Lusk, Avans was able to land the victory. After pulling ahead after one round, Avans closed out the match with a pin 55 seconds into the second round to guarantee his spot into the state meet.
"Cadan is a funky wrestler," Morris said. "He's spastic and he winds up in positions, and you're left trying to figure out how in the world did he get there? It's all his work ethic, though. He's a strong kid; he's built and he's just a tough caliber and tough-minded kid."
Heading into this weekend, Morris said he and the other coaches really have no idea what to expect in Chattanooga. On top of a new venue from previous years, the TSSAA is heavily regulating attendance during the state tournament. Despite all the uncertainty, the THS coach made it clear what the focus of his wrestlers should be.
"We don't know what to expect, but we do know that these kids need to trust what they've done and how they've got here," Morris said. "They just need to take care of business and wrestle."
More information about the state meet can be found here.