Graduation took place Friday night, and Tullahoma High School senior Divine Desilets recently announced what her next step will be, as she signed her letter of intent to continue wrestling for St. Andrew's University in Laurinburg, North Carolina.
Desilets was a three-time state medalist for Tullahoma, including this past season, which saw her take second in the 103-pound weight class. During her time wrestling in Tullahoma, Desilets reached All-American status.
Desilets and Jane Allen, who graduated in 2019, are the only three-time state medalists for the Lady Wildcats' program. Katy Champion is the lone four-time state medalist for the THS girls wrestling team.
"Divine has been a vital part of program," said THS Head Coach Jenna Morris. "She's by far one of the most dedicated girls we've had in our program and has led in that regard. Not only is she a good wrestler, but she learned to be a leader. She was very instrumental in our program, especially in this past year to get us through the COVID of it all."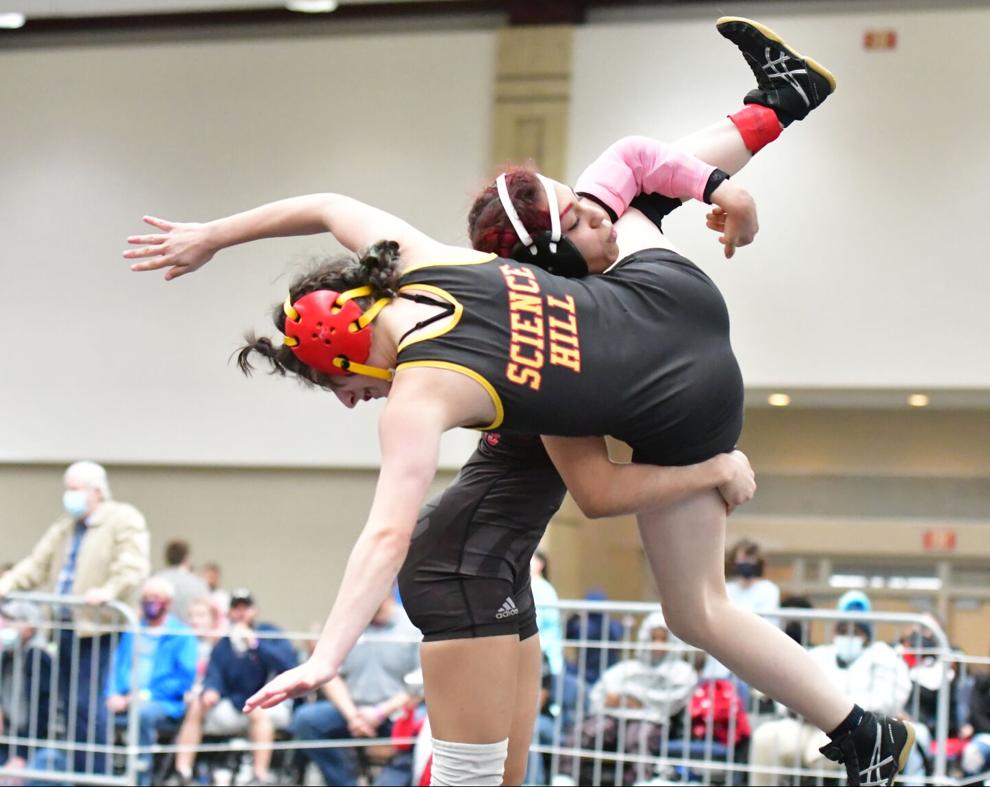 Desilets will be joining a new women's wrestling program at St. Andrews University. While in school, she said she plans to major in pre-law, but said she might switch to forensics.
"I'm pretty excited," Desilets said. "They just started their girls program, and the coach up there thought it would be a good idea to recruit me, since I'm an All-American. He thought that would be a good image to display for the team."
Her new head coach, Robert Parland, echoed those sentiments. Heading into his first year at St. Andrews, Parland really wanted to make a splash with his recruits. When he watched video of Desilets on the mat, he was impressed.
"I looked at her film and she kind of fit my philosophy as a coach," Parland said. "She's really adamant and really aggressive on the mat, which is something that I like as far as wrestling goes... I think she's a really good athlete. I think her having All-American status is something that will really be big for our program in our first year."
During her wrestling career in Tullahoma, Desilets has continually seen success, improving each season that she was a Lady Wildcat. As a sophomore, she finished fifth in the state, before taking third place as a junior in 2020 and capping off this year with a second-place effort.
At this year's TSSAA Individual State Tournament, Desilets wasted little time in picking up a win as she opened things with a quick win by pin. After leading Sequatchie County's Haven Curtis 3-0, Desilets notched the victory with seven seconds left in the second round.
In the semifinals, Desilets followed with a more impressive victory over Science Hill's Ella Rimer. After two rounds, the Lady Wildcat led Rimer 10-6 and 12-2 later in the third period. Desilets then put the match away and pinned Rimer 52 seconds into the final round to advance to the final, guaranteeing her to finish inside the top two in the state.