A pair of friends and teammates ensured that they'll be staying local, but be able to continue their softball careers in college together. Inside the East Middle School gym on Monday, Tullahoma seniors Kenzie Lenderman and Meghan Prosser officially signed their letters of intent to play at Motlow State.
Unfortunately for the pair of Lady Wildcats, they both saw their season get cancelled after just two games due to COVID-19. The Lady Wildcats won both of their matchups, beating Columbia on the road 9-1 on March 9, before following that with an 11-4 home win over Franklin County on March 12.
Even with the season cancelled, Motlow Coach Janice Morey said she knows already that she's getting two premier recruits. Morey had been in contact with Tullahoma Head Coach Gary Barfield about the two Lady Buck signees.
"We really need both of these players, so we are hoping that everything will fit and lock in," Morey said. "We all have high respect for Gary. So if they've been playing for Gary, they've been playing softball the right way, you know what it takes and the commitment that it takes along with the effort. That's such a plus. These two girls, we obviously love their ability to hit as well as their hustle and the effort and what they put in."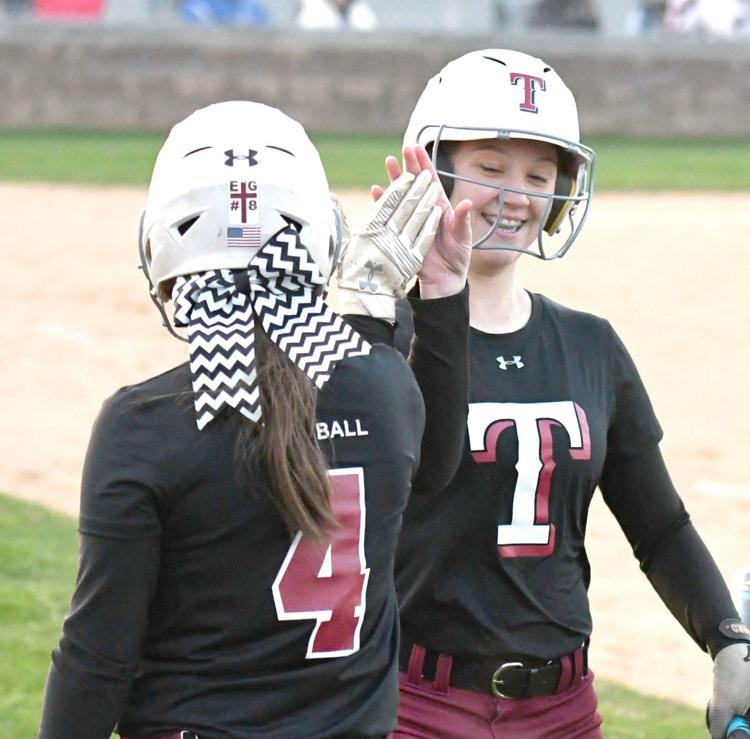 In her two games on the regular season, Lenderman had two hits for the Lady Wildcats, including a big one in the home opener against Franklin County. During that contest, Lenderman hit a solo home run for Tullahoma.
As a junior, Lenderman had 20 hits, and drove 12 runs for the Lady Wildcats. According to her head coach, it was on the defensive end where she really excelled and caught his eye.
"I think Kenzie has been one of the better shortstops in our district over the last few years and I expect her to excel at the next level. She is steady and defensively is just outstanding and she keeps getting better offensively. She's been one of the main cogs in this program for the last three years."
Even before COVID-19 cancelled sports, Prosser had seen her senior season cut, as she was dealing with an injury. Her junior season was a breakout year, as she primarily hit leadoff for the Lady Wildcats.
In 30 games, she hit .253 from the plate, collecting 25 hits on the season. She also had seven RBI on the year, and plated 19 runs.
"Last year, Meghan was the one who made us go. Meg played center field and hit in the one and two hole all year. She stayed on base and did all of the little things. She could run and steal bases and defensively, she was outstanding."
Tryouts for Tullahoma softball will take place on June 2 from 4-6 p.m. at the softball field at East Middle School. Those wanting to tryout will need a current and up to date physical.