For the majority of his coaching career, Jeff Lester has shied away from the limelight, always wanting to credit those around him for successes.
In 1984, Lester claimed the state championship at the 98-pound weight class as a senior at Lebanon High School. In 1992, Lester started his coaching career, and now enters his 24th year as an assistant wrestling coach at Tullahoma High School. In that time span, he has seen six THS grapplers become state medalists.
Even with an impressive resume, Lester still prefers to be in the background, just doing his part to help young athletes become successful. Well, the spotlight found Lester this past February, as it was announced that he would be inducted into the Tennessee Chapter of the National Wrestling Hall of Fame in Stillwater, Oklahoma, for his dedication to the sport.
"[I was] just kind of numb when I found out," Lester said. "I've been doing this for 28 years now, so there's a lot of flashbacks, a lot of great memories that I have, and I'm just very appreciative. It does mean a lot to me that this comes from my peers. That means a lot to know that you're appreciated in that area."
A ceremony will take place Saturday, Aug. 24, at Stones River Country Club in Murfreesboro. Tickets to attend the banquet are $60. Those who want to attend can contact the Tennessee Chapter President P.A. Bowler at 615-513-5135 or by email at bowler94@comcast.net.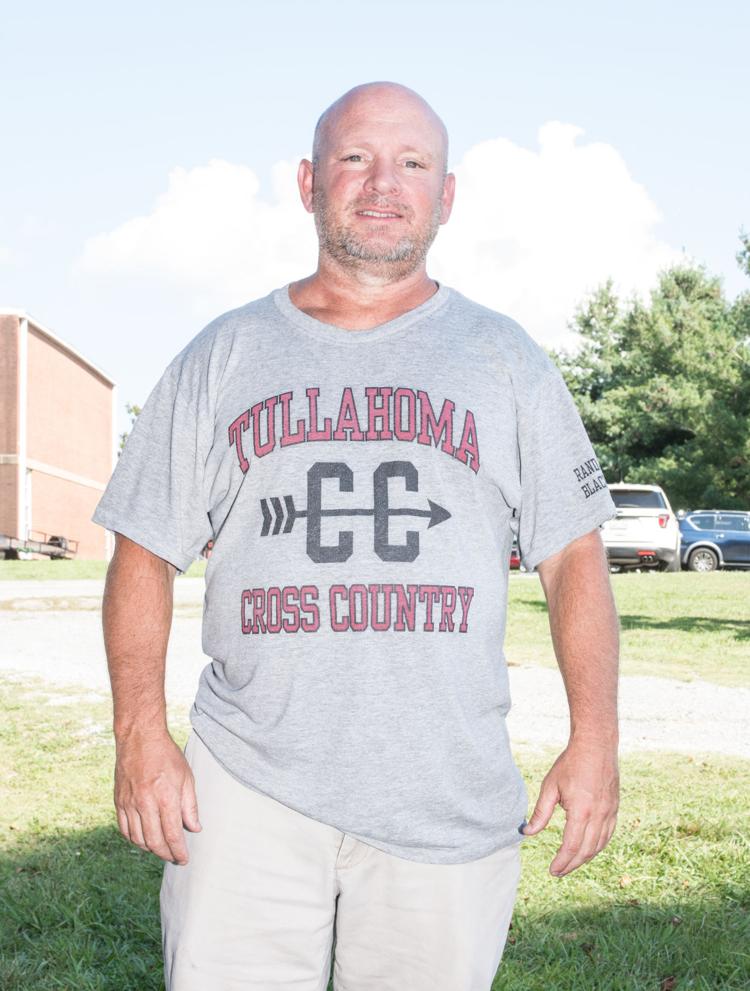 As Saturday looms closer, it's evident just from talking to him that Lester still wants to limit the attention on himself. While he said he's grateful for being selected to this year's Hall of Fame class, he wanted to thank those who have supported the Tullahoma High School wrestling programs, his coaching staff and those former athletes that he once coached.
"I just feel tremendously blessed," Lester said. "This community, for 24 years, has basically just hoisted me up on their shoulders. The support that the wrestling program has here in Tullahoma, is just tremendous. So, I think of this more as a community award than I do an individual award."
Lester's induction is the second for a Tullahoma citizen. In 2017, Pat Welsh was honored in the Lifetime Service category, the same recognition that Lester is receiving.
Welsh coaches a youth wrestling program, the Tullahoma Take Down Club, that helps introduce young grapplers to the sport. According to Lester, he and the rest of the THS coaching staff have been grateful for that program. Because of the takedown club, several wrestlers come into the high school program, already familiar with the sport.
"Pat's kids' club program is just the best," Lester said. "So you get kids coming in that he and Mark Moran and David Cleveland have coached. We really have a fortunate situation here."
For Lester, his wrestling career started back in 1981 when he was a sophomore at Lebanon. That season, he finished just short of a state title, losing in the state semifinals, losing by one point in the final 30 seconds of the matchup. In the consolation bracket, Lester said he dropped his next matchup, still frustrated from that first loss, and ended up not medaling.
The near-medal stung and lingered with him for a while. Even with that frustration, Lester said he knew that he had found his passion on the wrestling mat.
"I think I was a little bit better than average, 17-9 that year, but I just fell in love with the sport," he said. "It was just something that, being a little guy, it was a sport where I could compete against people my own size, and I took to it right off the bat and worked really hard at it. That's the thing that I'm most proud about. I worked hard at it and I've always prided myself on that."
During his senior season, Lester made it to the top of the podium, nabbing the top spot in the 98-pound weight class. Throughout the regular season, Lester said that he had been wrestling at different weight classes. However, when it came to the state tournament time, he cut weight in time to qualify for the 98-pound division. Lester finished his senior season with an overall record of 34-1-1.
"It all came together," he said. "It was a really crazy year and started out really strong and kind of struggled there at the end, but I kind of pulled it back together. And the stars aligned for me."
After graduating from Lebanon, Lester continued his wrestling career, heading to the University of Chattanooga. It was there that Lester said he found out what college wrestling was all about.
"I went and spent a year and a half at UTC getting an education. An education in a college wrestling room is a pretty severe one," Lester laughed. "But, I tell you what, I wrestled for a great coach in Ethan Reeve, a legendary coach and he taught me a bunch. My high school, my senior, my high school coach, Ed Sheley, just did a tremendous job in taking a basket case and getting him through the state."
Eight years after graduating from Lebanon, Lester returned to his alma mater, this time as head wrestling coach for the Blue Devils. After four years in his hometown, Lester moved to Tullahoma, but did note that he got the opportunity to coach several strong wrestlers at Lebanon.
"I got to coach a couple of good wrestlers at Lebanon. They caught the eyes of other people, but Lebanon's community just wasn't ready for wrestling," he said. "I did get to coach Steven Smith, who wound up placing in the state twice for me. He then wound up being the head coach and went to Carson Newman, won over a hundred college matches, and had been MTSU's head coach for probably a decade."
Since moving to Tullahoma, Lester has helped the Tullahoma High School boys wrestling team advance to the state duals four times. This past season, the Wildcats made it to the TSSAA State Duals Tournament, which takes place annually in Franklin.
During the season, there's no mistaking Lester's voice, as he boisterously coaches the Tullahoma wrestlers. Unlike most wrestling coaches though, Lester almost refuses to set in a chair in his respective coaching corner. Instead, he can be seen on the sidelines of the mat, sometimes biting a paper cup, coaching the Wildcats.
"I just feel like I'm closer to the action," he said. "I'm a little guy anyway, it seems like the lower I get, the closer I am … It's always been that way. I think I saw Pat Simpson from Father Ryan do that one time, and I tried it. I was like, 'Wow, they look up close up." So ever since that's, I guess, been my thing.'"
Though the years, it's fair to say that Lester has left an impression. Not only with the wrestlers that he's coached, but with everybody that has come in contact with him.
On, Aug. 11, Lester was surprised during a dinner at Buffalo Wild Wings. Since some members of the community were unable to make the Saturday's ceremony, the Tullahoma wrestling programs honored Lester, sharing a 20-minute video that congratulated him, featuring his former athletes, current coworkers and some of the THS administration. That video nearly had Lester in tears.
"I just thought I was going to be meeting a bunch of people for dinner. It was really special," he said. "I've seen that my old coaches were all there and same with people who have helped this program throughout the years. Like I said, it's been a community effort throughout the years at Tullahoma and this, it's great that our community's getting recognized one more time for wrestling."