Spring sports in 2020 were nothing short of a bust across the country thanks to the COVID-19 pandemic. This year was a different story as athletes were able to step back on to the field and resume play and for many Tullahoma teams saw successes.
In celebration of that normalcy returning, The News wanted to take a look back at those spring sports. This week's issue will feature middle school sports in Tullahoma, which saw five teams win their respective conference or district tournaments. High school sports will be examined in the June 13 issue of The News.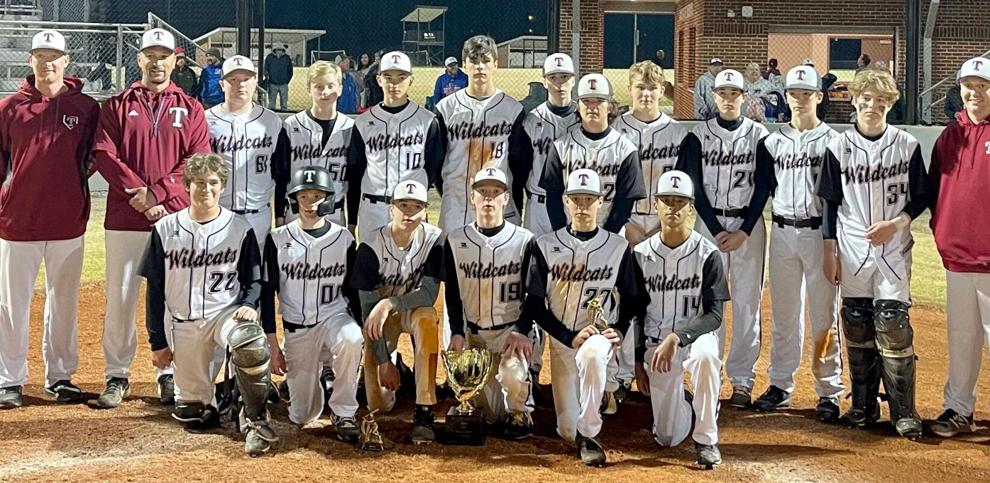 On the diamond, Tullahoma locked up the Central Tennessee Conference Title with a 10-0 run-rule victory over Warren County in Sparta on April 23.
The Wildcats opened their CTC Tournament with a home win over North Franklin County on April 19. The Wildcats then followed with a win over South Franklin County in Sparta on April 20, before downing Coffee County Thursday to lock their seat in Friday's championship game.
Mason Bratcher and Andrew Zebick combined to keep Warren County off the scoreboard during Friday's title contest. Bratcher got the start on the hill and tossed four innings for the Wildcats. He allowed three walks and a pair of hits while he additionally struck out five batters.
Zebick pitched the final two innings for Tullahoma and did not allow a base runner, while he additionally punched out three of the six batters he faced.
Tullahoma finished the year 2021 campaign with a 16-5 overall record and 14-2 against conference opponents.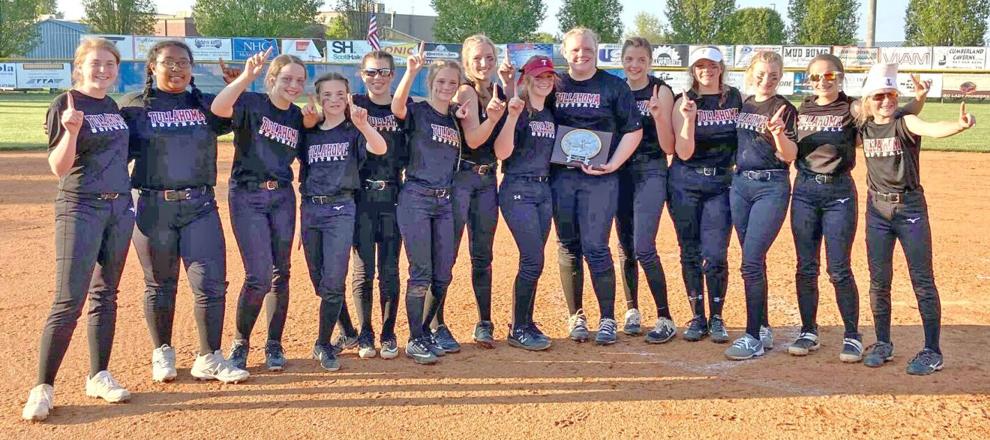 Lady 'Cats score CTC Title win
 After holding just a one-run lead in the bottom of the third inning against Warren County, Tullahoma scored five runs in the final two frames to win the Central Tennessee Conference Title with a 10-4 win in McMinnville on April 25.
Tullahoma previously opened its tournament with a 12-2 victory over North Franklin County on April 22. The Lady Wildcats followed that with a 2-0 win over Coffee County on April 24, before securing the championship victory.
Madison Goad led the Lady Wildcats and had a hit in each of her three at-bats. Goad and Alazae Griffin both drove in three runs for the Lady Wildcats.
Griffin tossed the complete game for the Lady Wildcats. In five innings, she allowed four runs, two of which were earned, on five hits and two walks while she additionally struck out eight batters.
Tullahoma concluded the season with an overall record of 15-4 and went 13-2 against conference opponents.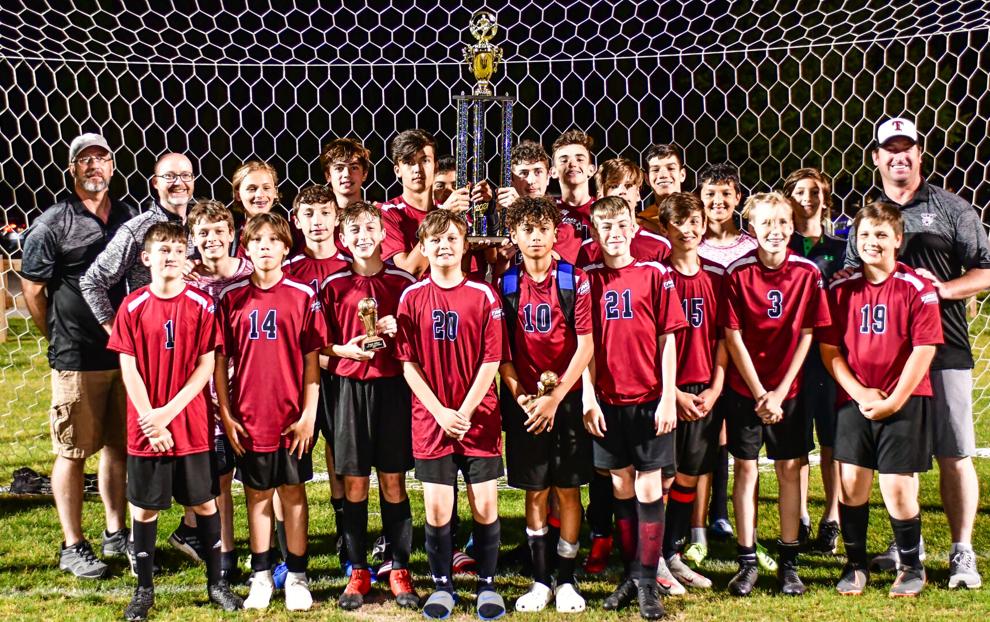 Wildcats rally for CTC victory
 In order to win the Central Tennessee Conference Tournament, Tullahoma needed a comeback on the soccer field back on May 1 after trailing Harris 1-0 in the final 10 minutes of play.
However, a pair of goals by Gage Allen in the final minutes of play allowed the Wildcats to gain the 2-1 victory in the title game. Prior to the win over Harris, Tullahoma opened its CTC Tournament with a 3-0 win over North earlier in the day. Sam Bobo netted two scores for the Wildcats in the win, while Jayden Sarabia added a score.
With the conference title in hand, Tullahoma capped off an undefeated season and went 12-0 on the year. During the course of the season, the Wildcats outscored their opponents 53-3.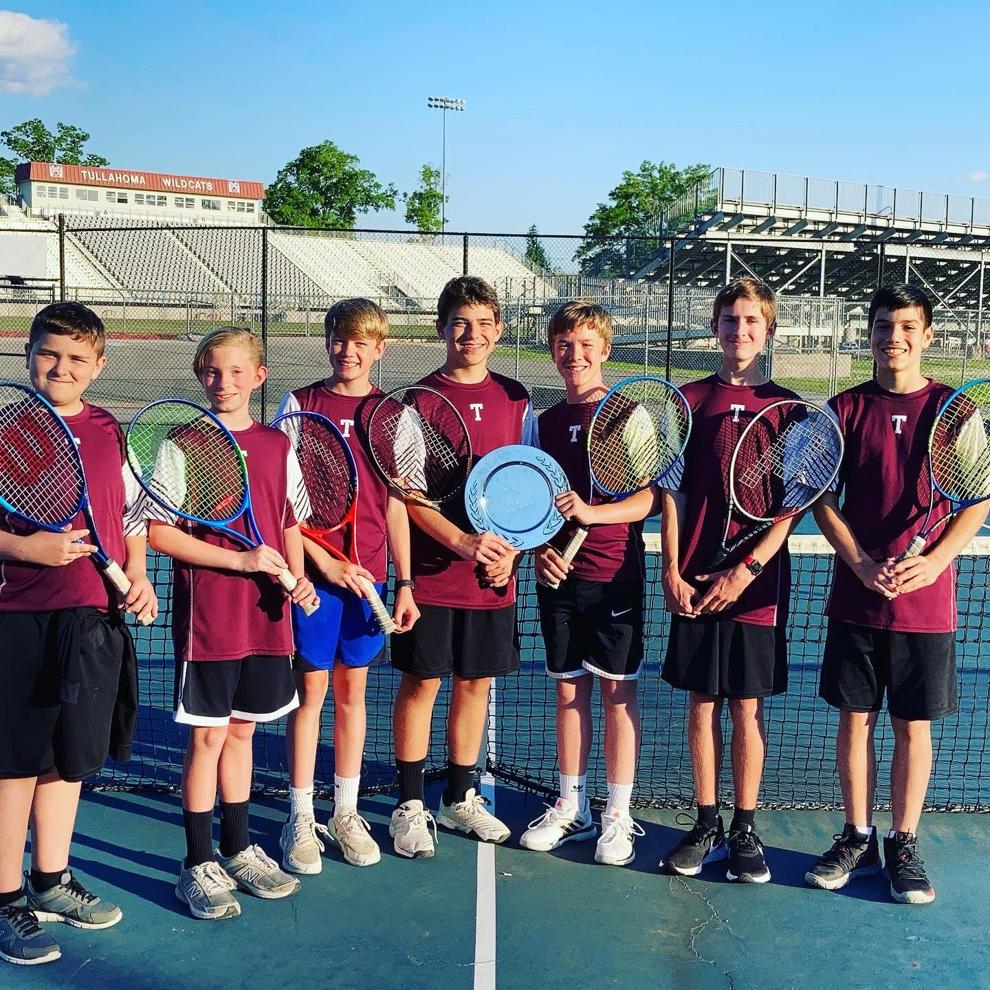 Wildcats brings home district title
On the tennis courts, the Tullahoma Middle School boys teams completed concluded its season by bringing home the district championships during the final at THS on May 7.
TMS boys' team defeated Shelbyville on at Tullahoma High School to take the Middle Tennessee Tennis Club District Championship Trophy. A couple highlight matches against Shelbyville included Edward Henry, who won in a grueling back-and-forth tiebreaker 6-6 (14-12).
Chase Banks and Eli Martinez were down 1-4, in their doubles match, but came back to win 7-5.
In Shelbyville at the individual tournament on May 8, Luke Regan and Ryan Tenison lost in the finals and received second place. Marinez and Banks lost in the semifinals, but won three games against the number-one team.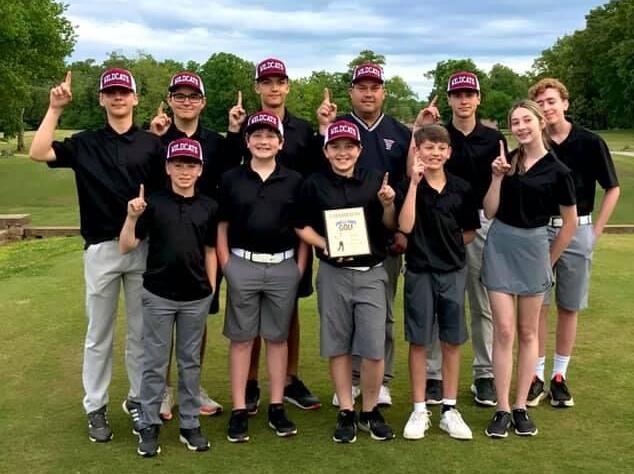 TMS golfers land CTC Title win
 On its home course, the Tullahoma Middle School golf teams were able to celebrate after they capped off an undefeated season on May 11 with the Central Tennessee Conference Title with a 10-2 win over Westwood Middle School.
Prior to that championship match, Tullahoma hosted Coffee County Middle School on Friday and was able to secure a 9.5-2.5 victory. All of the points for the Red Raiders came in the first match, but from there, the Wildcats were able to dominate and win nine-straight flags.
During the regular season, Tullahoma went undefeated on the year and only lost four possible flags on the year. Heading into the CTC Tournament, the Wildcats had won 44 of a possible 48 flags on the year.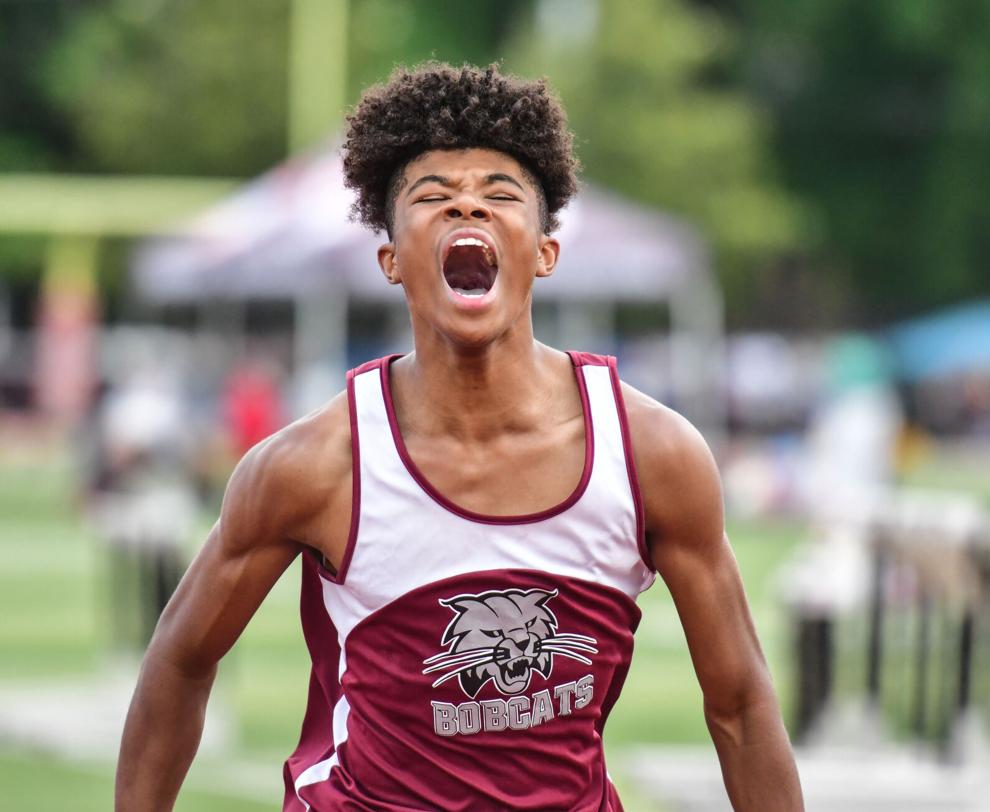 Tullahoma saw 20 become state medalists at the TMSAA State Track and Field Championships in Clarksville on May 22, as the TMS athletes combined for 30 medals at Austin Peay State University.
West's DeAndre Jenkins left with two first-place finishes on the day, after he won the high jump and 400-meter dash. Jenkins also teamed to finish sixth in the 400-meter relay.
East Middle School's Andrew Ewing also left with three state medals. Ewing first teamed with Willette, Andrew Carmack and Logan Prosser to take first in the 4x100 relay. Ewing then took second in the 4x200 relay with Carmack, Brennin Hutchings and Khani Johnson. Ewing then nabbed second in the 200 dash.
In the team standings, East took third place overall out of 37 teams competing in the boys standings, after the Panthers finished with 32 points. West tied for fourth at 30 points with Surgoinsville. Alcoa took first place overall at 62 points, while Jefferson finished second at 49 points.
The East Middle School girls took 14th out of 34 teams competing with an overall score of 14 points. West finished tied for 30th with two points. Alcoa won the team state title with 59 points.