The West Middle School Lady Bobcats fell to the North Middle School Gatorettes 36-28.
The 'Cats started off slow in the first quarter. Alexis Cates scored two points to put the Lady Bobcats on the board. Emerald Tilman added one point to the cause with a free throw from the charity stripe. The Lady Bobcats trailed 6-3 at the end of the first period.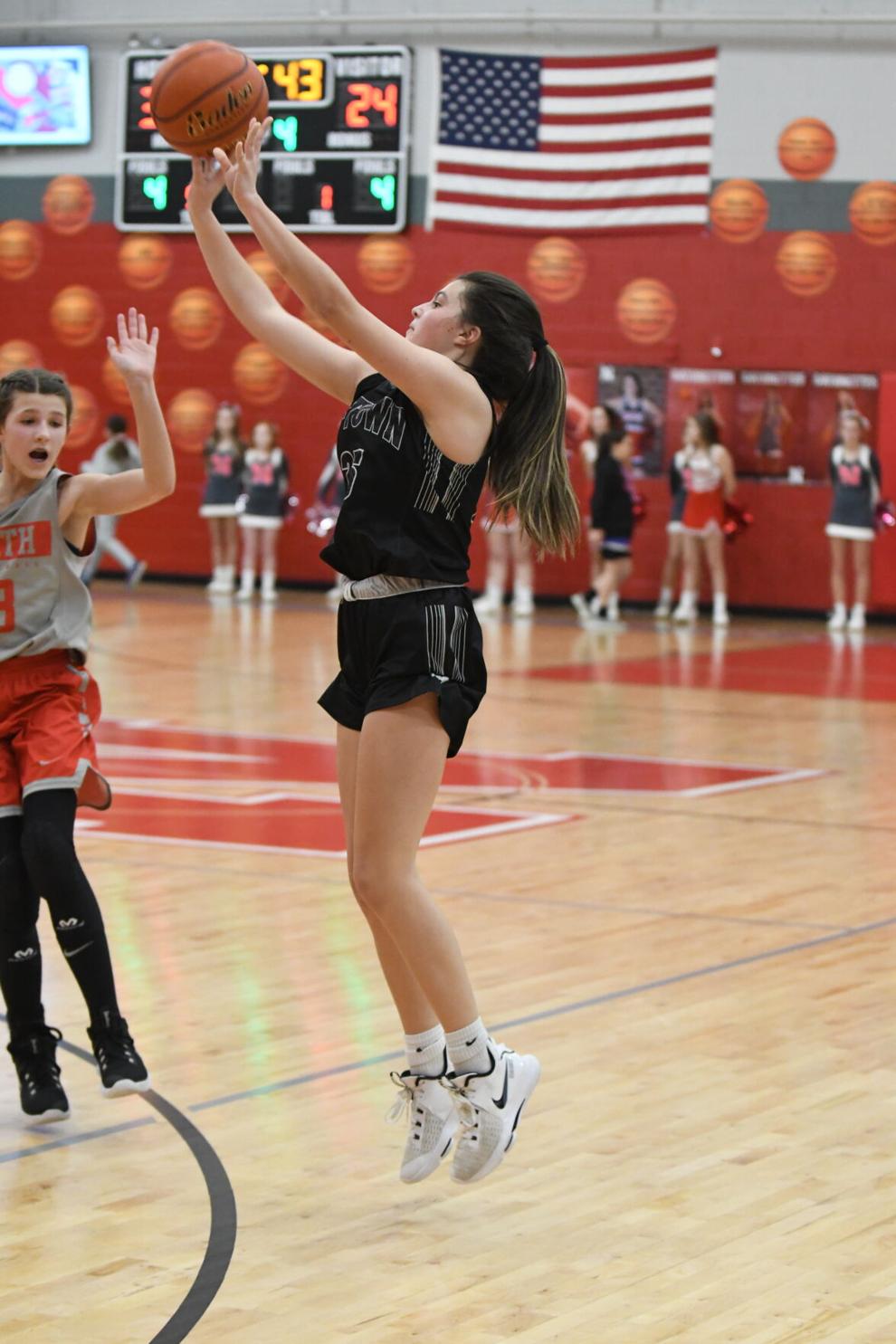 The Lady Bobcats picked up the pace during the second quarter and scored 10 points. Lily Morris drained a 3-pointer from beyond the arc, then added two more points in the paint. Madalin Lidstrom slasher the lane on her way to the basket to score a pair of field goals. Tilman got hacked and headed back to the line where and chalked up two points. However, despite the offensive resurgence, the Gatorettes still led 18-13 at halftime.
Aubrey North blew past defenders on her way to the basket, scoring a pair of field goals to start the second half. North also drained two shots at the line. Lily Morris worked inside to shoot for two points. The Bobcats trailed 30-21 at the end of the third quarter.
North worked her way to the basket for two points and then was successful at the line to complete an old fashioned three point play to begin the final frame. Lidstrom dropped another point at the line for the Bobcats. Tilman added two to the board with a shot in the paint. North closed the game out with a foul shot for one more point. However, their fourth period run was not enough to close the gap.
The Lady Bobcats will start the Central Tennessee Conference tournament Monday Jan. 17.