Once Saturday's sectional went final, Tullahoma didn't head toward the locker room. Instead, the team stayed out on the court as tears flowed from coaches, players and parents alike, as the hard truth sank in – that the longest postseason run in girls' program history officially concluded with a 72-64 loss at Bradley Central.
Though their season ended, the Lady Wildcats didn't lose without a fight. After trailing 54-40 with 7:44 left in the final period, Tullahoma refused to quit and kept chipping away at its deficit.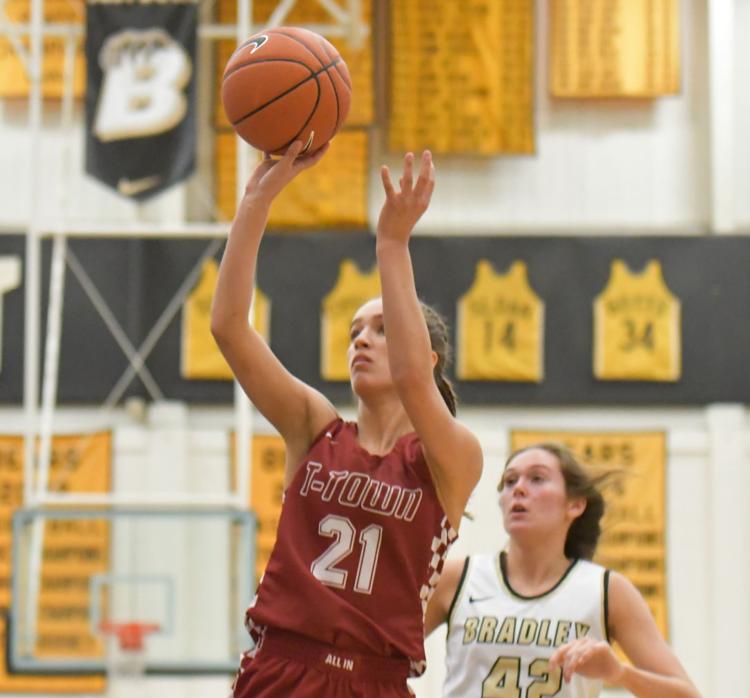 With 3:47 remaining in the contest, Julia Duncan helped close her team's deficit down to just two points. The senior guard hit a basket and was fouled on the same play. With the game clock paused, Bradley Central head coach Jason Reuter was called for a technical foul. Duncan made all three of her free throw attempts, cutting the score to 60-58.
Bradley Central found a way to counter though, netting six-straight points, upping its lead to 66-58 with 48.9 seconds left on the clock. Tullahoma was able to quickly score six of the next eight points on a pair of three-point plays with 30 seconds remaining in the contest. Kailyn Farrell made a shot while being fouled, while Duncan splashed home a 3-pointer, cutting the Lady Wildcats' deficit to 68-64.
The Bearettes closed the game out with four-straight free throws. Alexis Barnes and Anna Walker each knocked down a pair of free throws to seal the state tournament berth for their team.
"That's what we mean when we say T-Town Strong," said THS Head Coach Cody McMurtry. "Our players left it all out there. We gave ourselves an opportunity, and that's all we wanted.
"I think you saw two teams who thought that they were going to win tonight. I think the difference really came down to free throws. They hit some shots at big times and we did too. Hats off to them, they played great."
Bradley Central is scheduled to face Lebanon in the first round at the state tournament on Wednesday. Tullahoma concludes its season with a 25-10 record.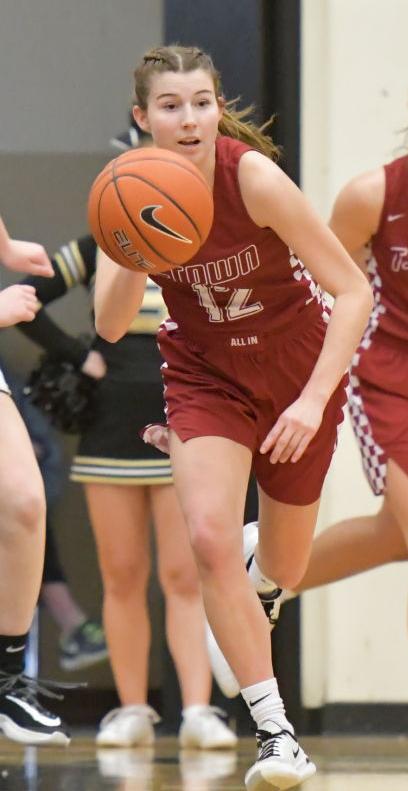 Saturday was also the final game for four Tullahoma seniors – Duncan, Macey Bowman, Ty Hardin and Jessica Edde. Those seniors combined for 60 wins in their four-year career. Before those players were freshmen, the THS girls program had combined for 67 victories in the previous 14 seasons.
"I don't think people realize how much each one of those players brings to this program," McMurtry said. "It's hard to get here, and I don't have any doubt that the players we have coming back will be able to make that return, but those four have been through a lot. It's toughened them and they were a big key down the stretch for us to fight and claw our way back into it. I just can't say enough about those four seniors."
While all four seniors left their mark on the THS program, they also contributed big minutes down the stretch at Bradley Central on Saturday. With 4:27 left in the first half, the Bearettes grabbed a 30-16 advantage.
Tullahoma closed out the second on a 12-6 run, including cutting its deficit down to seven points. Kailyn Farrell led off the run with a basket for the Lady Wildcats, while Bowman hit a field goal of her own. Edde followed with a pair of 3-pointers, to cut Tullahoma's deficit to 33-26 with 1:41 remaining in the first half.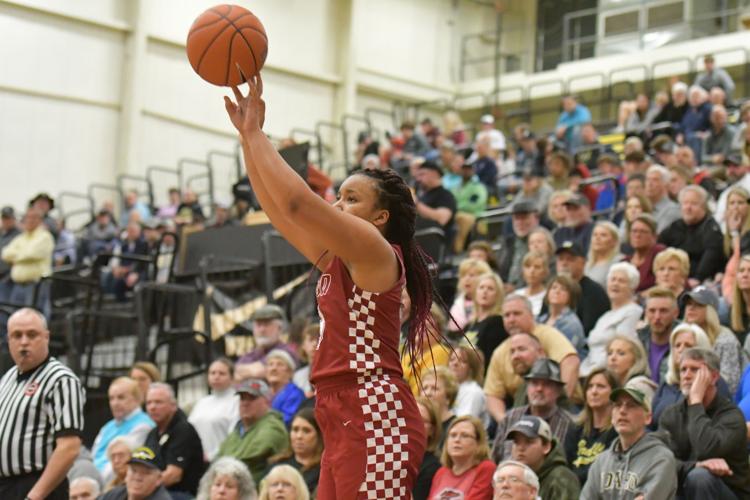 Walker - who scored 25 points in the victory - netted three-straight points for the Bradley Central. With four seconds left in the second quarter, Duncan added a pair of free throws and Tullahoma trailed 36-28 at halftime.
The teams traded baskets early in the third quarter, before Hardin knocked down a 3-pointer for Tullahoma, making the score 38-33 with 5:53 remaining in the period. Bradley Central went on to outscore the Lady Wildcats 14-7 the remainder of the third quarter in order to take a 52-40 lead into the final period of play.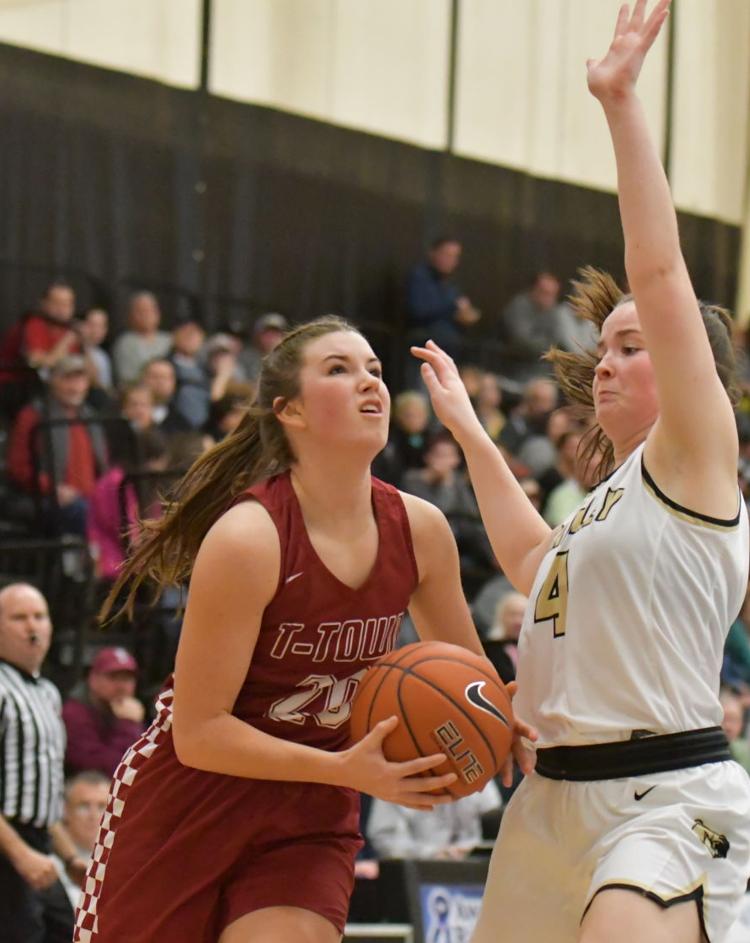 Barnes added to the Bearettes' lead early with an early field goal in the fourth quarter, moving the score to 54-40. That's when Tullahoma countered with an 18-6 run, cutting its deficit to 60-58 with just under four minutes remaining in the contest.
Duncan had 10 points during that stretch for Tullahoma. Both Edde and McKenna Buckner each hit a 3-pointer, while Farrell made a basket.
In her final ballgame for THS, Duncan led the Lady Wildcats with 25 points. Farrell also added 18 points for Tullahoma, while Edde finished her night with 10 points.
Hardin added five points for the Lady Wildcats, while Buckner netted three points. Bowman put up two points, while Sierra Neese rounded out the scoring for Tullahoma with a free throw.