For the first time in school history, both the Tullahoma High School girls and boys basketball team were still playing games in March.
This year marked the first time ever that both the Lady Wildcats and Wildcats clinched seats into their respective region tournaments. In remembrance of two great seasons, The News picked out six standout moments – three from each team – from this past year.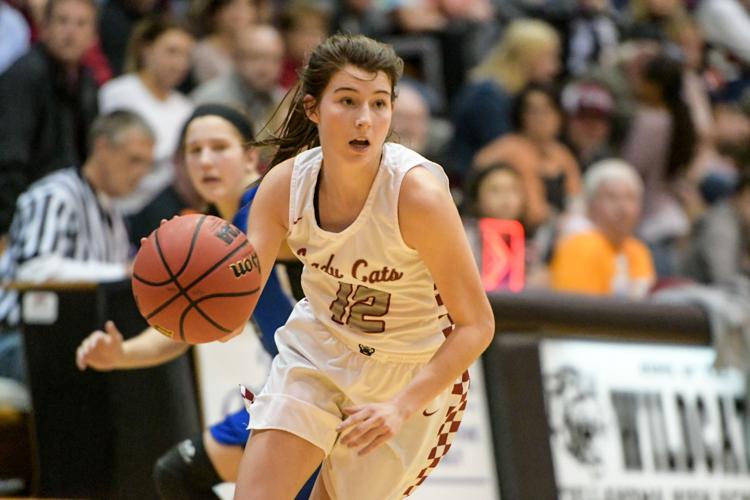 1. Avenging a Lebanon loss
On the girls' side, a lot of this season revolved around a single word, "Redemption." In fact, that word was written on the whiteboard before facing off against Oakland in the semifinals of the Region 4-AAA Tournament.
In January though, the Lady Wildcats were able to avenge an earlier loss to Lebanon. On Dec. 3, Tullahoma traveled to Lebanon, but couldn't pull out a win, losing 55-49.
A month later, the Lady Wildcats were able to get revenge on their home floor, beating Lebanon 69-52. During that matchup, Tullahoma took control in the final two minutes of the first half and rode that momentum to its victory.
"The players had this game circled," Lady Wildcats Head Coach Cody McMurtry said after that win. "It was a huge win for us. They really wanted to come out and prove to everyone around that they belong. I'm not saying that we have arrived yet, but they wanted to show that they put in the work and that they can compete on any given night with anybody."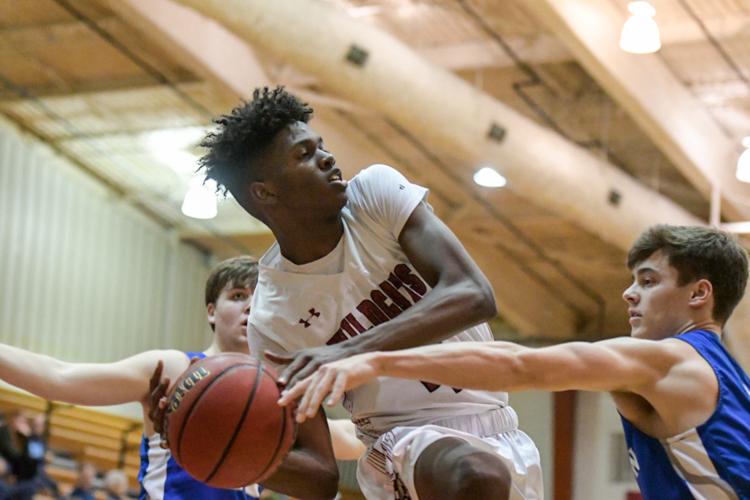 2. Wildcats also notch win over Lebanon
The THS girls weren't the only ones to avenge a loss to Lebanon. Back in December, the Wildcats were pummeled at Lebanon 67-46.
At home in January though, Tullahoma kept things close in the first half and trailed 30-28 at halftime. Jake Hollandsworth knocked down the first basket of the second half, evening the game at the 30 and from there, the Wildcats took charge, running away with a 72-53 win.
Following that victory, Wildcats' head coach Jason Welch called that victory, "An exciting start to 2020 for sure."
3. Wildcats lock up two seed in district tournament
Forced to play three games during its final week of the season, the Tullahoma boys' team was victorious in all three of those efforts. Included in those wins was a 55-40 win at Coffee County to close the regular season on Feb. 13.
That win allowed the Wildcats to lock up the No. 2 seed in the District 8-AAA Tournament. A top two seed also ensured Tullahoma a spot into the Region 4-AAA Tournament, its first appearance since 2018.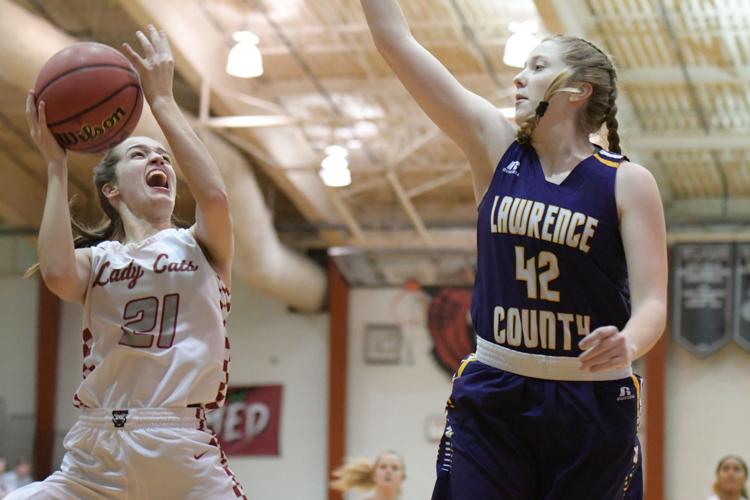 4. Tullahoma defeats Lawrence County twice
On Jan. 10, Lawrence County came into Tullahoma and picked up a 64-61 victory. That win ended an 11-game winning streak for Tullahoma, who at the time had been ranked No. 9 in Class AAA polls.
Tullahoma went on to lose three of their next four district games. However, THS went on to win five of their final six district games, and none was bigger than a 49-47 win at Lawrence County. In a back-and-forth effort, Tullahoma was able to hold on for the victory, avenging its early season loss.
Lawrence County and Tullahoma would face off one final time on the season, coming in the semifinals of the District 8-AAA Tournament in Fayetteville on Feb. 21. During that win, Tullahoma controlled the contest earlier and used that to pick up a 50-40 victory, ensuring that it would host a game during the Region 4-AAA Tournament.
Tullahoma went on to lose the District 8-AAA Title Game to Coffee County 52-40.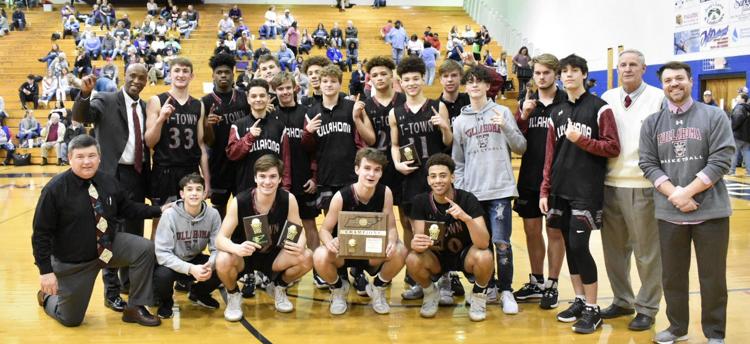 After locking up the two seed in the District 8-AAA Tournament, the Tullahoma boys team took advantage, and went on to win claim the district title.
After receiving bye, Tullahoma had a tough task in its semifinal matchup on Feb. 20, facing off against Lincoln County on its home floor. In a tight back-and-forth contest, the Wildcats were able to come away victorious, securing a 51-45 win.
Two days later, Tullahoma claimed its district title with a victory over Columbia Central. In that championship game on Feb. 22, the Wildcats did not trail, on their way to notching a 63-50 victory.
Tullahoma went on to host Riverdale in the first round of the Region 4-AAA Tournament on Feb. 29, notching a 56-49 win. On March 3, the Wildcats saw their season end with an 87-67 loss to Siegel in Lawrence County.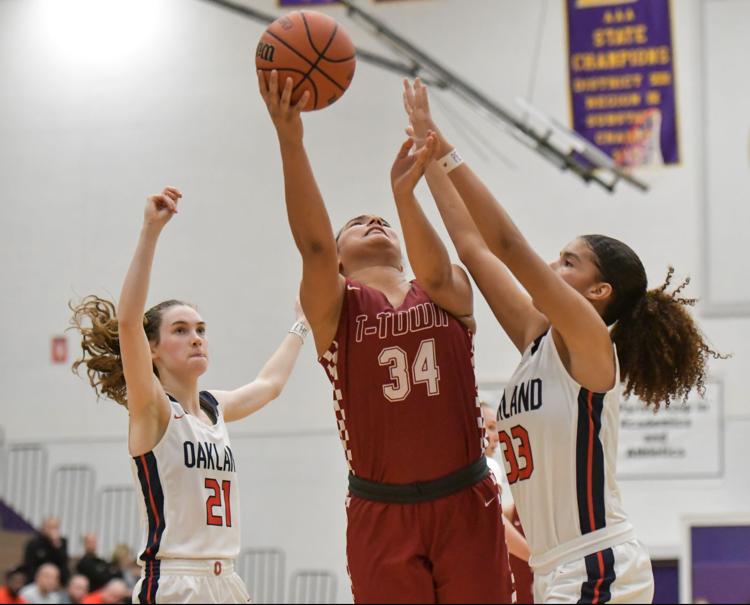 In 2019, Tullahoma saw its season end on its home floor, losing to Oakland in the first round of the Region 4-AAA Tournament. As fate would have it, this year's semifinal of the Region 4-AAA Tournament on March 2 featured Oakland and Tullahoma at Lawrence County.
This time around, the Lady Wildcats grabbed control in the second quarter, opening up a 10-point advantage, and was able to end Oakland's season. The Lady Patriots would make a run, but Tullahoma found ways to answer back every time, hanging on for a 52-47 victory.
With the win, Tullahoma advanced to the Region 4-AAA Title game, where it lost to Blackman 74-38. The Lady Wildcats season ended in the sectional round of the playoffs on Saturday, following a 72-64 loss to Bradley Central.