Tullahoma had six athletes walk away from the Tennessee Middle School Athletic Association (TMSAA) State Track and Field Championships as state medalists at Austin Peay State University in Clarksville on Saturday.
Eleanor Fults led the day for the field of Tullahoma athletes, as the East eighth-grader took third place in the 400-meter dash, also setting a new school record for the event. Fults clocked in at 1 minute and 3.56 seconds in the race.
Alco's Kirsten Ensminger won the 400 with a time of 1:01.97. Bellevue's Laci Johnson took second place in the same event, finishing at 1:03.43. East's Kanora McGee also ran in the same race, just missing becoming a state medalist in ninth at 1:05.81.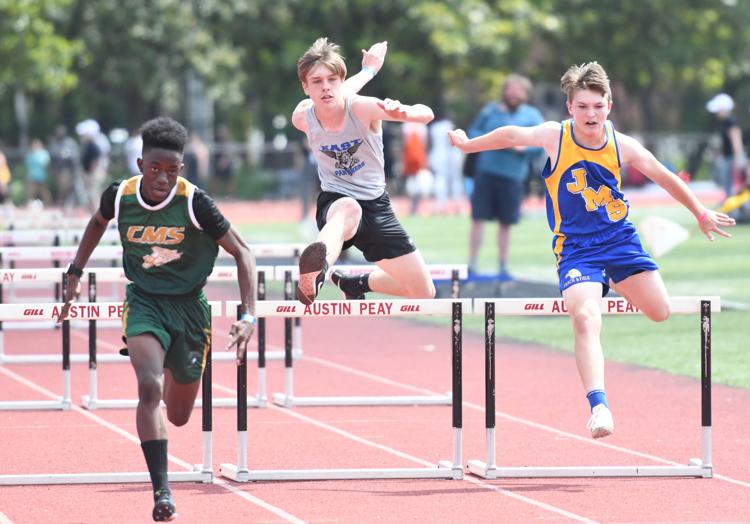 Fults wasn't the only East Middle School athlete to medal on Saturday, as eighth-grader Zane Hopf took sixth place in the 110 hurdles. Hopf finished his race with a time of 16.87 to grab the first medal on the day for Tullahoma athletes.
Chickasaw's Dorien Johnson took first overall in the same race at 16.27. Jefferson's Brian Kelly took second place at 16.37, while Fort Loudon's Gethsemane Turner rounded out the top three efforts at 16.55. West's DeVonte Blair just fell short of a state medal in the same race, finishing ninth at 18.06.
West saw four athletes grab state medals, all coming off of one event, the 4x100 relay. Jaxon Sheffield, Blair, Shamar Brewer and Evan Tomlin teamed to finish seventh in that race with a time of 49.17.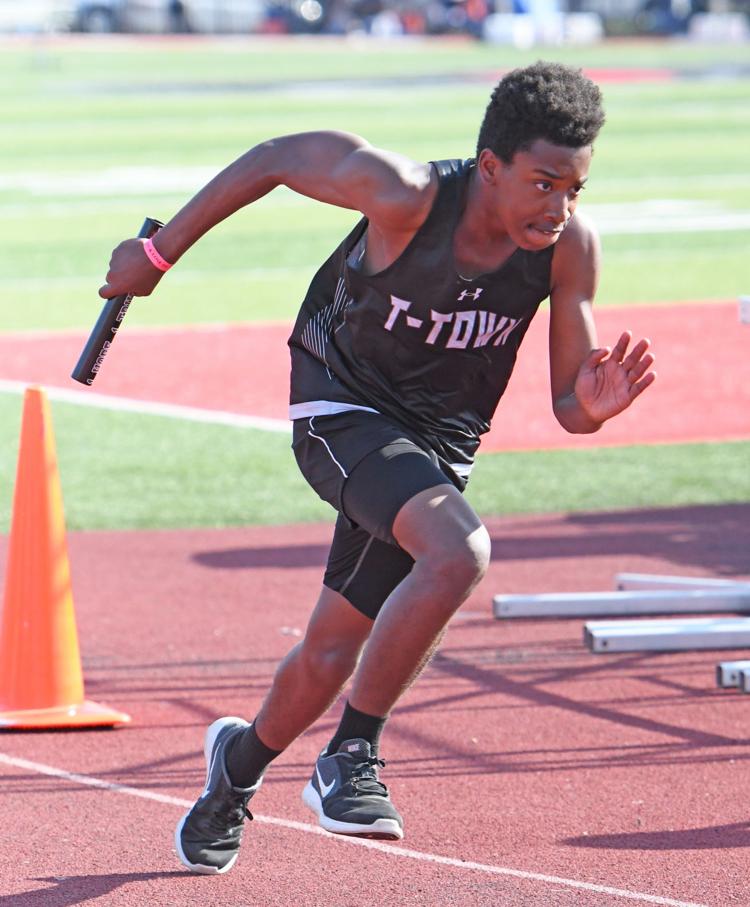 South Middle School took the top spot during that relay, clocking in at 46.44. Alcoa finished in second at 47.39, while Memphis Academy of Health Sciences rounded out the top three teams at 48.10.
East also had a team compete in the boys 4x100 relay race, finishing ninth. The team of Danny Martinez, Logan Prosser, Grant Allen and Jalen Hill clocked in at 52.11.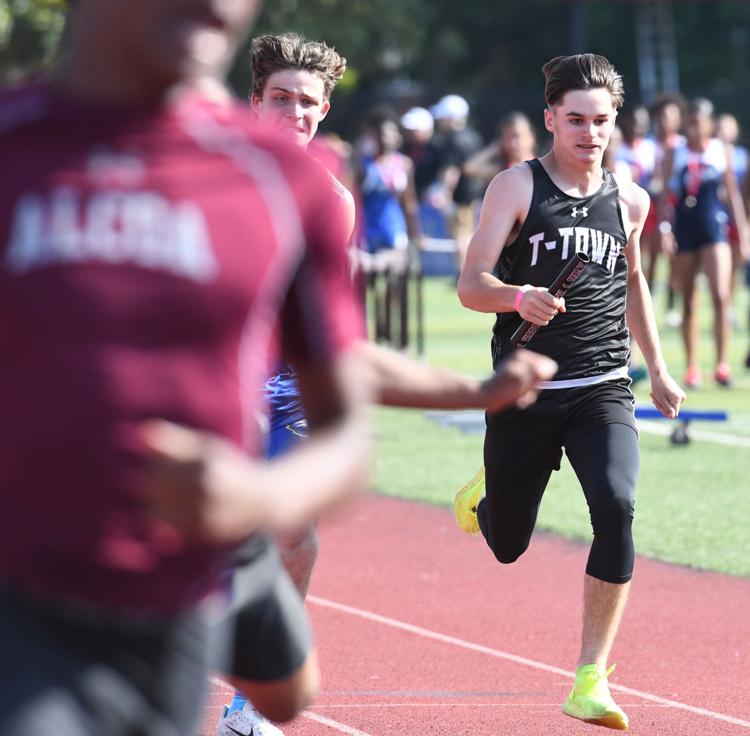 While Hopf did end up medaling in the hurdles, he just missed another podium spot, finishing third place in the high jump. Hopf was one of three Tullahoma athletes competing that event.
Clearing 5 feet and 2 inches, Hopf took ninth place in the high jump. Martinez finished 11th in the same event at 4-10, while West's Grant Chadwick finished 10th at 5-00.
Hopf also ran in the 200 dash, finishing 14th after clocking in at 25.89.
Sarah Eakin ran in two races for East, the 100 and 200 dash. In the 200 dash, Eakin finished in 13th at 28.59. In the 100 dash, Eakin took 11th at 13.69.
Marriana Hendon and Callie Hargrove took part in the discus throw for East. Hendon placed 13th at 63-10, while Hargrove finished 14th at 56-1.
Hendon and teammate Israel Hovater took part in the discus throw. Hendon finished 11th in the event at 29-7, while Hovater took 16th at 27-4.25.
In the boys 4x200 relay, Christian Salazar, Te'Angelo Ewing, Allen and Logan Prosser all teamed to finish in 10th. The Panthers squad clocked in at 1:47.57.
East also saw its boys 4x400 relay team finishing 14th with a time of 4:25.93. Martinez, Prosser, Hill and Allen combined to run that race for the Panthers.
Sheffield was part of the West 4x100 relay team that medaled, but he also competed in two other races on Saturday. In the 200 dash, Sheffield finished in 13th at 25.49.
In the 100 dash, Sheffield took 10th, clocking in at 12.09. Teammate Caiden Allsop also ran in the same race, finishing 15th at 12.72.
In the boys discus throw, Xavier Farrell finished 15th, hurling a distance of 74-3.
West then saw two athletes take part in the shot put. Kristopher Rippy finished in 12th during that event, hurling a distance of 32.7.50, while Nathan Jones took 14th at 31-0.
Joanna House opened the day for West, finishing ninth in the high jump. House cleared 4-06, before finishing there.
Rachel Ferguson and Baylee Buchanan both competed in the discus throw. Ferguson took 15th in the event, tossing 54-3, while Buchanan took 16th at 54-2.
In the girls 4x400 relay, West took 15th with a time of 5:08.85. Reagan Rogers, Alivia Bowen, Bailey Trussell and Mikalah Sims teamed to run that race for the Lady Bobcats.
West also had the girls 4x100 relay team compete, finishing 15th overall. Alyssa Stephens, Lucy Nutt, Morgan Carr and Ruth Jennings teamed to clock in at 57.82.