Connor White and Kailyn Farrell both set personal records in their respective events, but came up just short of making it on to the podium at the TSSAA State Track and Field Championships at MTSU on Thursday.
In order to medal at state, athletes needed to finish inside the top eight of their respective events. Farrell took ninth in the shot put, while White added a ninth-place effort in the pole vault for Tullahoma.
On her final throw before the first wave of hurlers were cut, Farrell set a personal record with her third attempt with a shot put distance of 36 feet and 4.50 inches. That performance was enough to get her into the second round, guaranteeing that she would finish no worse than ninth.
However, that 36-4.5 would be where Farrell topped out at. In her next three attempts, Farrell threw 35-10.75, 35-3 and 35-8.75.
With one throw remaining, Elizabethton's Jasmine Roberts nabbed eighth place from Farrell, just by a couple of inches. On her final attempt on the day, Roberts tossed 36-6.75, beating Farrell by 2.25 inches.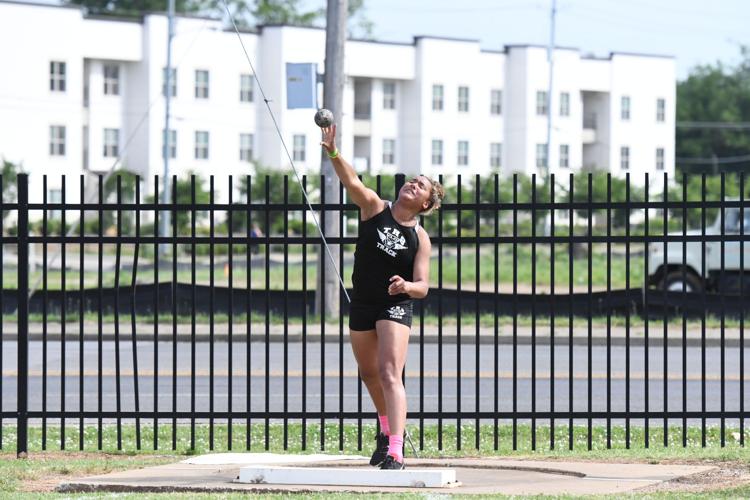 After transferring from Community High School to Tullahoma this year, this season was the first that Farrell had thrown the shot put. After finishing ninth as a sophomore, THS Head Coach Maurice Shaw said he was proud of Farrell's effort.
"With Kailyn competing her first year, I told her 'You'll go to state,'" Shaw said. "She looked at me like, 'No, I won't.' I said 'Yes you will, because you're talented and you listen and you're coachable.' That makes a big difference and Coach Zach Bailey did a great job with her this year."
Wilson Central's Zoe Vik won the shot put, hurling a distance of 44-9. Jefferson County's Jaycee Schroeder took second at 44-4, while Brighton's Andreanna Hood took third at 40-0.
In the pole vault, White was able to clear 13 feet, but that's where his day ended, as he wasn't able to make it over 13-6. Brentwood's Patrick Holcombe and Centennial's Payton Culp also topped out at 13-0. However, because he had more strikes against him in previous rounds, White finished ninth, while Holcombe took eighth and Culp finished in seventh place.
After passing the first three rounds, White ran into trouble at the 11 feet mark. After not being able to clear the bar in his first two attempts, White made it on third attempt.
From there, White didn't have any trouble until making it to the 13 feet mark. However, at that height, his first two attempts were unsuccessful. On his third and final attempt, he cleared that 13-0 mark, making it to 13-6. White then saw his meet end there with three unsuccessful clearances.
As the lone senior who qualified for state for Tullahoma, Shaw said he's going to hate losing White next year. However, he did not that he was pleased with White giving his all during the state meet.
"Connor has been around us for the last four years and just got better," Shaw said. "I knew going into his senior year that he was going to have a great year. He finally got the grasp of pole vaulting and went to a couple of camps last summer. He's done well and I'm proud of him for going out at 13 feet. He got 14 during practice one day, so I was hoping that he was going to do that today, but I'm proud of his effort."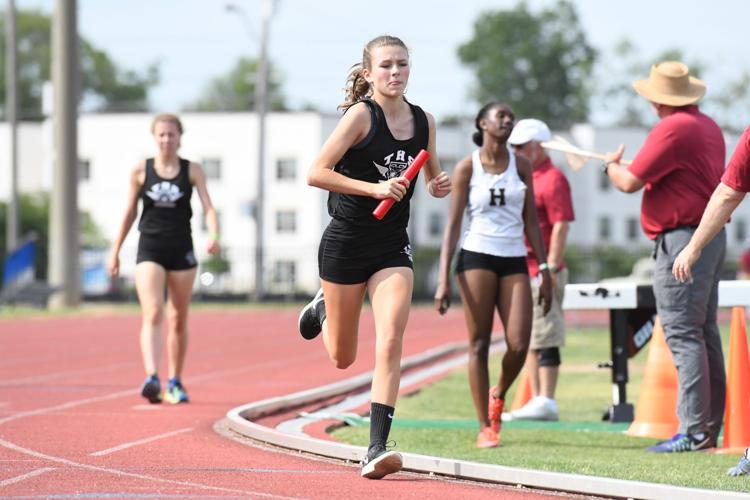 Brentwood's Jett Kinder took first place, clearing 15-0. West's (Knoxville) Shea DeGraaf placed second at 15-0, while Dobyns-Bennett's Samuel Cleek rounded out the top three efforts at 14-0.
While White and Farrell qualified for state in individual events, the Lady Wildcats also fielded a 4x800 relay team that competed at state on Thursday. Elise Sandlin, Anna Parker, Katharine Hills, Natalie Nunn all teamed to run that race.
The Tullahoma squad combined to take 15th place out of 16 teams competing in that event. Sandlin, Parker, Hills and Nunn finished with a time of 10 minutes and 53.44 seconds.
West (Knoxville) took first in that race with a time of 9:33.34.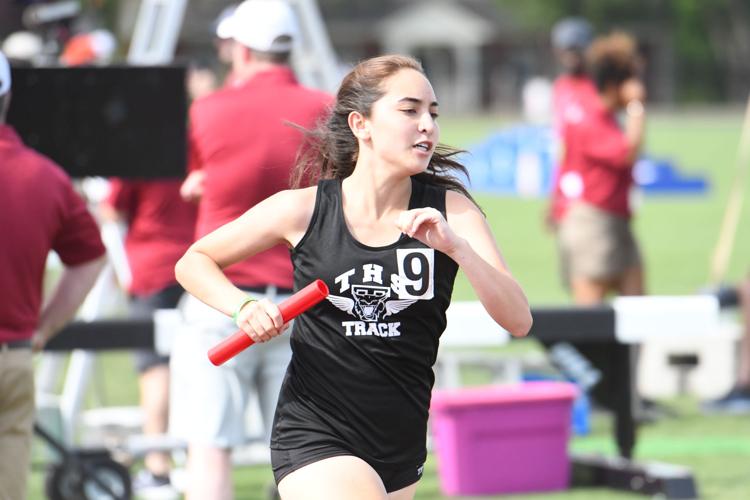 "They've been wonderful. Coach [Renee] Flowers and Coach [Chris] Clemens have done a great job with the distance runners all year long," Shaw said. "We had personal records all over the place with our distance kids. I'm proud of all of them."
With track and field season officially over, Shaw said that he's been extremely proud of what his team was able to accomplish. He also added that with five of the six athletes who qualified for state returning next season, he can't wait to see what his team can accomplish next year.
"The work that these kids have put in these last couple of months is a testament to them my coaching staff for getting it down," Shaw said. "Kailyn Farrell threw her best this year and that's what you ask when you come to state. Connor White then did his best in the podium at 13 feet.
"The girls in the 4x800, they had a long day. They were up this morning testing and it's just part of what goes on with athletes," he added. "I appreciate the girls for being smart and being able to combine athletics and sports… I'm proud of them and proud of all the kids who ran track for me this year. We did some good things hopefully the ones coming back will make us better next year."