Last week, the Tullahoma wrestling program spent a day training elementary grapplers on the fundamentals of the sport. The elementary wrestling program began its first practice of the season Wednesday, Sept. 8.
The Tullahoma wrestling program brought back their elementary wrestling program last year with the help of its booster club, Tullahoma Takedown Club, and Coaches Jenna and Al Morris. The program has more than doubled in size over the last year, according to the Morrises.
The elementary school program is open to any Tullahoma City Schools male or female student in kindergarten through fifth grade. This program introduces the young children to the fundamentals of wrestling. Young grapplers will learn how to shoot, take their opponent down, to sink a half nelson and how to defend from a shot. These fundamentals are taught to the young wrestlers by members of the Tullahoma High School and middle school wrestlers.
According to Girls Head Coach Jenna Morris, the goal was to get the elementary program up and running prior to the start of the high school season, which the wrestling program was forced to do last year due to the COVID-19 pandemic.
"We are really excited," the coach said about starting the season in September. "Last year we had our elementary league, it was our first year bringing it back for about six years. We have just done the AAU season with Coach Pat Welsh in the past. Due to COVID last year, we had to do the elementary league during our high school wrestling season. We wanted to make sure we did it before season this year, so we get these kids interested and if they want to they can roll into our AAU season they can."
The girls' coach said there was significantly larger turnout than the coaches and teammates were expecting during the first day of practice.
"We definitely were not expecting the turnout of about 80 kids," she said. "Last year we had about 37 kids, so we have more than doubled our numbers from last year."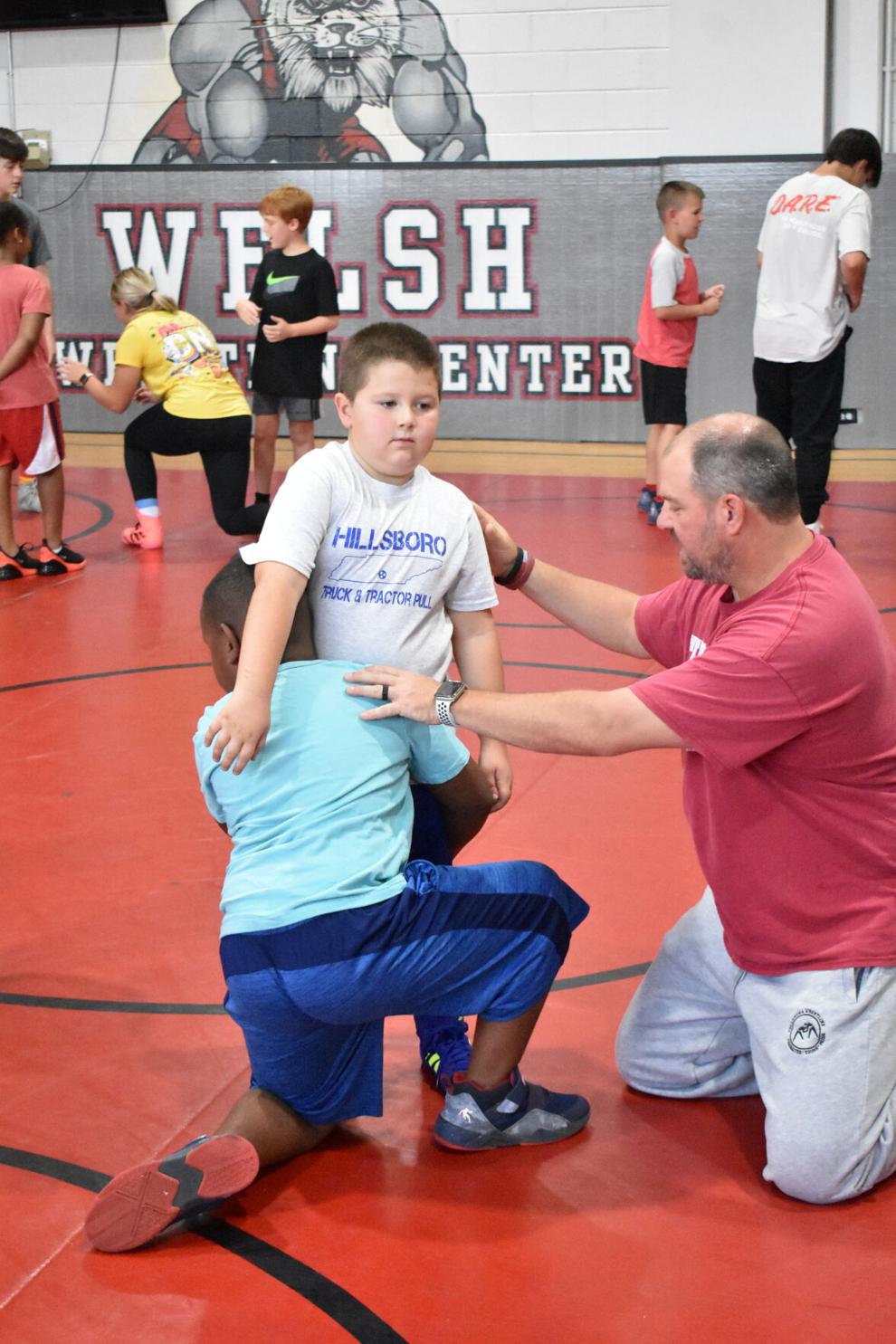 Having the turnout is important for an elementary school wrestling program and the wrestling program at large, Morris added, because building the program from the elementary school level helps keep interested wrestlers going through middle and high school.
"Our program is nothing if we don't build it from the bottom up," Morris said. "We need our kids to be in our kids club and learning how to wrestling and developing a love for the sport. We need our high schoolers and middle schoolers to give back. We work as one unite."
The season is set to start Sept. 27 with a matchup between the Jack T. Farrar Elementary School Frogs and Bel-Aire Elementary School Bees. For more information, Morris said people can find the Tullahoma Take Down Club on Facebook.