Two Tullahoma basketball players recently signed their letters of intent to be hoopsters at the collegiate level, as Kailyn Farrell and McKenna Buckner will continue their careers at their respective schools.
Farrell, a forward, signed Friday to play Auburn University of Montgomery. Buckner, a guard, has committed to Birmingham-Southern.
Both seniors helped Tullahoma make its third-straight District 8-AAA Tournament Title Contest this past year. The Lady Wildcats finished as the district runner-up and ended the year with a loss to Riverdale in the first round of the Region 4-AAA Tournament.
According to Sean Page, head coach at Auburn University of Montgomery, Farrell had been on his radar for a while. Page was a coach at Newberry College, when current THS girls basketball coach Cody McMurtry was a professor at the same school.
"We had a chance to watch her play a couple summers ago and we continued to follow her," Page said. "We have really been impressed with her progress. We had her up for a visit and got to know her and her family a bit. We are excited about her, because she has a chance to be a really good player."
It was during her visit to the campus that Farrell knew that she wanted to be part of the Warhawks' program. According to Farrell, she wanted to find a school with a homelike atmosphere and she found that at Auburn University of Montgomery.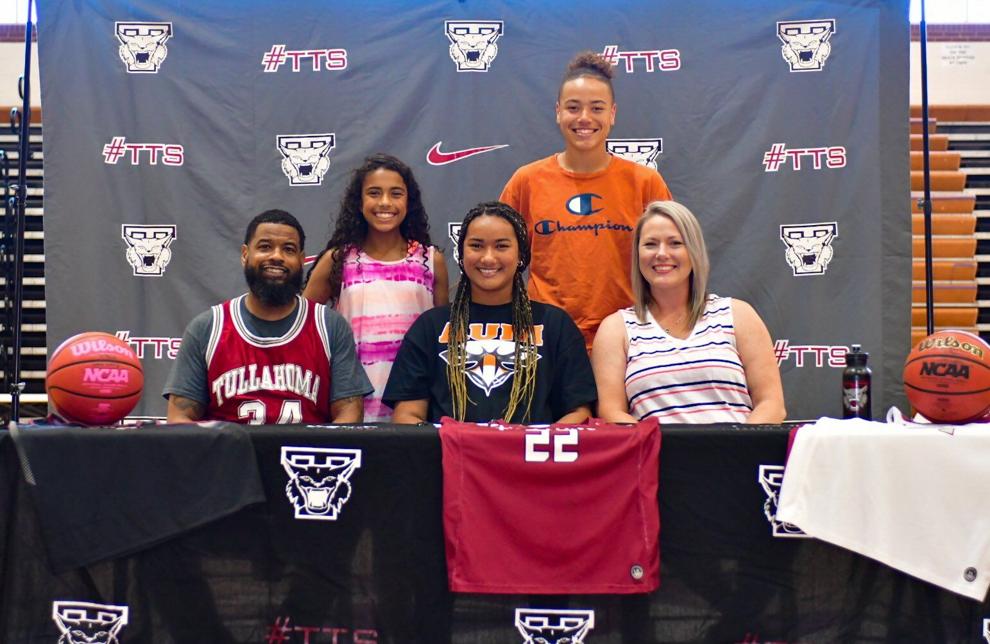 "That was the biggest thing for me, is going somewhere where I feel comfortable on and off the court and they really did that," Farrell said. "It just felt like home to me. It didn't feel forced or anything where they were trying to make me feel like home. It just felt naturally, so that was welcoming."
Off the court, Farrell said she's still undecided on what she wants to major in, but did mention that she's looking at psychology. On the court, she said she can't wait to join the program in Montgomery.
"I think she has the ability to be a really good college player, but like all freshman, she has to come in and work hard and figure it out," Page said. "I think she is the right kind of kid to figure that out. Physically, I think she's going to be able to come in straight away because she is physically pretty gifted and she's a pretty good player. I think she can play multiple positions for us. I think down the track, she has a pretty good chance to develop into a pretty good college player."
While Farrell had been on the Warhawks' radar for a while, Buckner's recruitment went a little differently. In fact, it was during a scouting trip for another player that Birmingham Southern Head Coach Mike Ricks noticed Buckner. He and his coaching staff had made the trip to an AAU camp when they were impressed by the Lady Wildcat.
"We see this guard who is super active and she's involved in everything," Ricks said. "She's super talented, but we loved her aggressive style of play and we loved that she could shoot the 3, handle the ball and take it to the hole. She just seemed to be very competitive and she never got tired. Kids like that, you don't find them too often. Being division III, we get excited when we see a player like her."
From there, the coaching staff at Birmingham-Southern started making contact with Buckner. Once she was on campus for an official visit, she said she said it felt like home.
"There were a bunch of schools in the running," Buckner said. "When I went to Birmingham-Southern, I fell in the love with the campus and the coaches. It's a smaller school and it felt more like Tullahoma High School than any other school that I visited and I liked the community out there."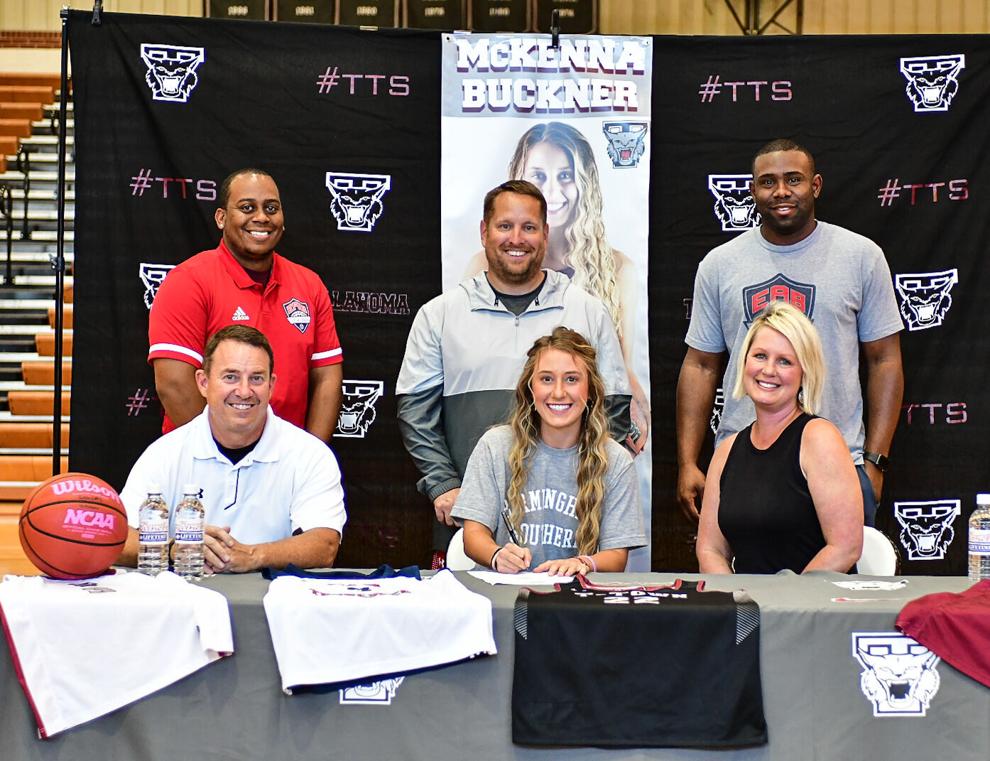 After visiting with the coaching staff at Birmingham-Southern, Buckner said she was sold on the program. To her, Buckner said joining the Panthers felt like it would almost be an extension to her high school career.
"They do a lot of similar things that Coach Mac [Cody McMurtry] did here," Buckner said. "He [Coach Ricks] is so focused on defense, and so was Coach Mac. They run a jump-trap defense, like we did here. They are also so family-oriented. They always go to his house and have team dinners. They are really close and I love that."
While at Birmingham-Southern, Buckner said she plans on studying English with an emphasis in prelaw as she plans to be a lawyer. On the court, Ricks said Buckner's energy will bring a lot to the Panthers.
"Her tenacity and her activity level are great," Ricks said. "We play a lot of a very up-tempo kind of style. We press and we run the floor. So, I think her entire skillset is going to be great. Her energy and her personality are things that I think will be great for our program."