The accolades keep coming in for the Tullahoma High School baseball team, as it was announced on Monday that Race Marin was selected to the Region 4 Team by TN Baseball Report.
In its annual region team selections, TN Baseball Report divides the state into eight different regions, based on location. Marin was Tullahoma's lone selection to the Region 4 team, which also included district rival Jackson Cook from Columbia, as well as Moore County's Coy Cashion.
Marin, a junior this past year, led the Wildcats in hitting on the year, batting .372 from the plate. In his 94 at-bats, he had 35 hits, including two home runs and six doubles, while driving in a team-leading 22 runs on the season. Against District 8-AAA opponents, Marin batted .400 from the plate.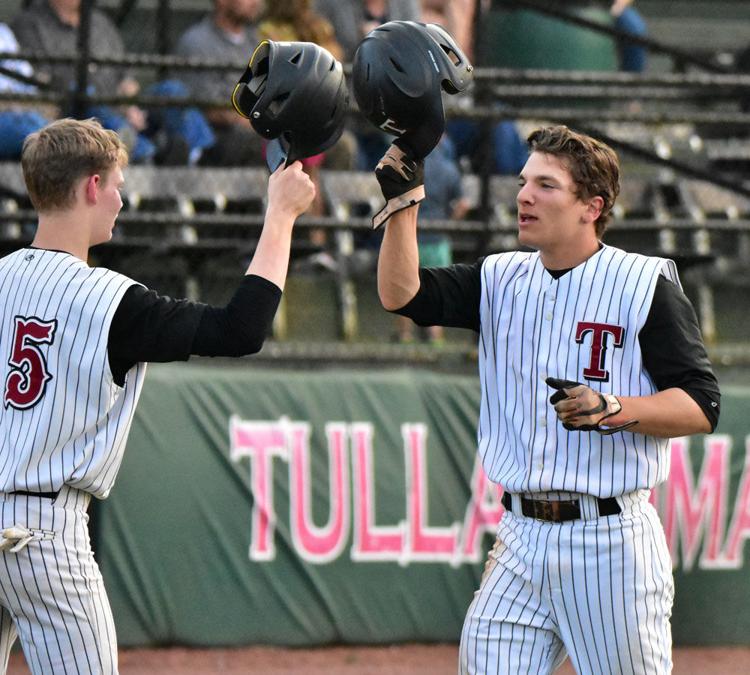 Playing mostly at second base, Marin also had a stellar fielding percentage at .980.
Marin wasn't the first THS baseball player to receive postseason honors as teammate Matthew Meadows was selected to take part in the Middle Tennessee All-Star Senior Classic last week.
Tullahoma's Head Baseball Coach Phil King was slated to join Meadows, as King was selected as one of the head coaches for last Thursday's all-star classic.
During the classic held at Vanderbilt, Meadows made quick work in his one inning pitched, retiring the three batters he faced in order, including striking out the first hitter he faced.
This past season, the Wildcats finished with a 14-17 overall record including going 8-7 against District 8-AAA opponents. Tullahoma saw its season end in the loser's bracket of the district tournament.
After opening the District 8-AAA Tournament with a 4-1 home win over Lincoln County on May 3, the Wildcats went on to drop back-to-back contests to end their season. In a scoreless ballgame, Columbia earned a 1-0 walk-off win over Tullahoma on May 4, before Shelbyville dominated in a 12-2 win over Tullahoma on May 6.
Meadows was one of four Wildcat baseball players to be selected to the District 8-AAA Team. As Tullahoma's ace, the right-hander put together an overall record of 6-2 in his 10 appearances for the Wildcats. In his 39.2 innings pitched, Meadows allowed just nine earned runs for an ERA of 1.66 on the year, striking out 48 batters.
In district games, Meadows compiled a 4-2 record, allowing eight runs for an ERA of 1.86. Meadows also struck out 41 batters in those contests against district opponents.
He also batted .254 from the plate, including hitting four home runs on the season, while driving in 11 runs on the year.
Meadows will be continuing his baseball career in college at Roane State Community College in Harriman.
Before their recent postseason accolades, Marin and Meadows, alongside teammates Brandon Burns and Jared TeVrucht, were selected to the All-District 8-AAA Team.
Burns was second on the Wildcats in batting average, collecting 27 hits in his 88 at-bats, hitting for an average of .307. Burns also drove in 19 runs on the season.
The right-hander also pitched for Tullahoma, compiling an overall record of 2-2 record in his 11 games. In his 31 innings pitched, Burns allowed 13 earned runs for an ERA of 3.16, striking out 19 batters on the season.
During the season, Burns signed his letter of intent to continue his baseball career next year at Motlow State.
TeVrucht, who played first base, collected 23 hits in his 86 at-bats, batting .267 from the plate. As a sophomore, TeVrucht drove in 13 runs on the year, including a pair of triples and doubles.